The three-day International Food and Drink Event in London has ended. The Polish Pavilion at the IFE in Great Britain was supported organizationally by the Foreign Trade Office of PAIH London.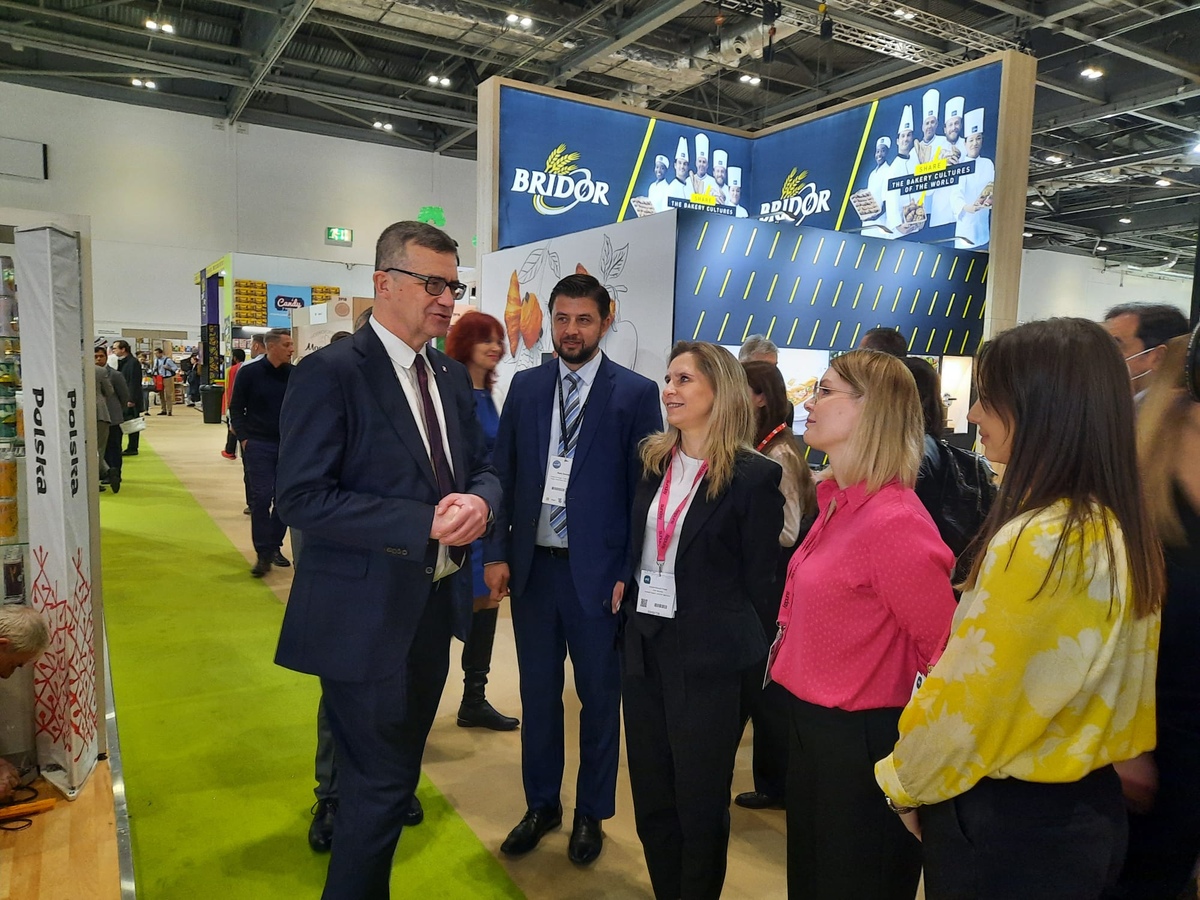 IFE - International Food and Drink Event is the largest trade fair for the food sector in the UK. It is one of the most important exhibition events of its type in Europe. The event annually gathers over 1500 exhibitors from around the world and 30,000 buyers. This year's edition took place between the 21-23 March.

Among the exhibitors at IFE there were representatives from Poland. During the event, Polish companies presented their export offer. Natural honey, dairy products, chocolate products and poultry meat were only part of the assortment of products that was available for tasting on Polish stands during the fair. Food products were promoted by as many as 21 domestic companies.
Agri-food production is one of Poland's specializations on the international arena. Polish food, produced using natural raw materials and modern technology, is valued by foreign consumers for its excellent taste and affordable price. The United Kingdom is one of Poland's most important trading partners and the second largest recipient of agri-food products from our country. In 2021 alone, goods worth €3.0 billion were shipped to the UK market. - Rafal Owczarek, Head of PAIH's foreign trade office (ZBH) in London.
The Polish Pavilion was organized under the patronage of the National Center for Agricultural Support, while the ZBH in London provided a business atmosphere for the event. PAIH representatives organized workshops on how to promote brands on the British market and invited companies from Great Britain to visit the stand.

A report from the event is on the website.

On the first day of the fair, the London ZBH also organized an evening networking reception for Polish food companies and British partners from the industry. The reception took place in the Embassy of the Republic of Poland in London with the participation of Ambassador Piotr Wilczek. Thanks to this meeting, entrepreneurs had the opportunity to exchange experiences, as well as to establish new and strengthen existing business contacts.

Photo gallery: