The fourth edition of the Polish-British BTI (Business, Trade and Investment) Forum took place on the 9-10th March of this year . The meeting was organized jointly by the Ministry of Development and Technology, the British Embassy in Warsaw and the Polish Investment and Trade Agency (PAIH). The Forum's main topic was, the possibilities of supporting in key areas business, trade, export and investment between Great Britain and Poland.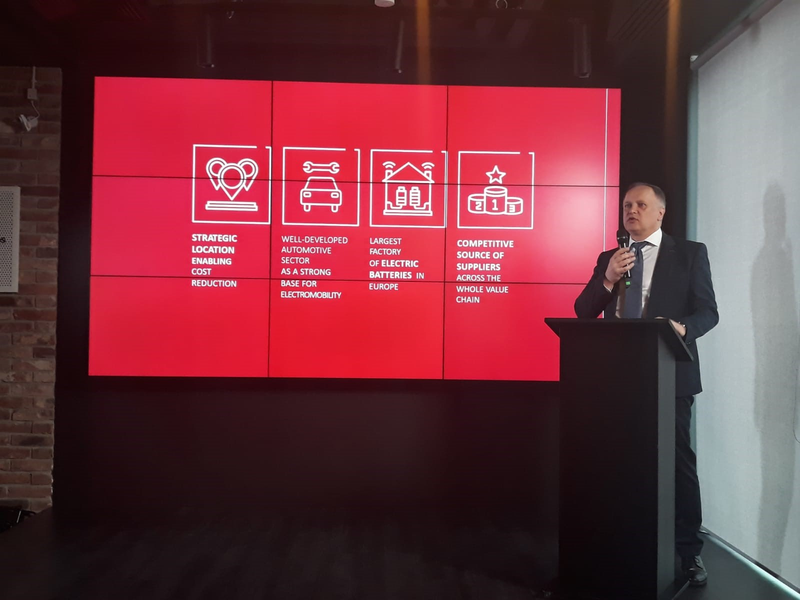 The meeting was opened by the Deputy Minister of Development and Technology, Government Plenipotentiary for Foreign Investment Grzegorz Piechowiak and the British Minister for Export from the Department of International Trade Mike Freer. The Polish Investment and Trade Agency was represented by Grzegorz S³omkowski, Member of PAIH's Management Board.
I am convinced that the fourth edition of the Forum will be an excellent opportunity to exchange experiences, deepen existing and establish new contacts between entrepreneurs and experts from Poland and The United Kingdom. The UK is our important trading partner. Our trade turnover in 2021 alone amounted to over 19 billion euros. The United Kingdom is also one of the largest foreign investors in Poland. Almost one and a half thousand British companies have already invested over 7 billion euros in our country. We are also pleased with the growing number of Polish companies investing in the UK- Grzegorz Piechowiak, Deputy Minister of Development and Technology, Government Plenipotentiary for Foreign Investments emphasized the importance of Polish-British relations.
During the Forum, companies from both countries could get acquainted with the latest solutions in the field of green technology, learn about the instruments supporting innovation, as well as expand their knowledge about investing in the UK and Poland. Grzegorz S³omkowski during his presentation mentioned among other things, the advantages that Poland has in the field of clean technologies.
We have a well-developed automotive sector that provides a strong base for electromobility, Europe's largest battery factory for electric cars and a competitive pool of suppliers. We are ranked 1st in the EU and 4th in the world in the ranking of the lithium-ion battery supply chain and we are the first in the EU, when it comes to the manufacturing and export of e-buses – said Grzegorz S³omkowski.
During the BTI Forum, the role of the Polish Investment and Trade Agency in helping entrepreneurs was also emphasized. Grzegorz S³omkowski encouraged participants to contact PAIH's Foreign Trade Office in Great Britain. The head of PAIH's London office, Rafa³ Owczarek, also participated in the Forum and was the moderator the panel "Energy storage, hydrogen and CCUS".

Photo gallery: