Nuadu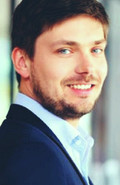 The access to PAIH's representative in Singapore was an important element in the process of establishing the company's foreign branch in Asia. We used our temporary location in Singapore to successfully close a partnership agreement with one of Singapore's most respected publishers. Over the next two or three years, we expect to reach over 3 million new users. PAIH assisted us in arranging B2B meetings with such parties as the Economic Development Board (EDB), which introduced us to Singaporean business environment, including local law and accounting systems.

Paweł Czech, vice president of Nuadu
Igoria Trade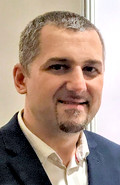 PAIH gave us a hand with starting operating in Asia by promoting our offer at the Singapore Fintech Festival 2017. Thanks to this we could be a part of the global fintech scene.

Wojciech Kuliński, Igoria Trade CEO
J.P. Morgan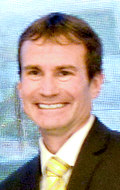 J.P. Morgan operates in over 100 countries. Our tech and operating centres are open 24/7 and are readily available. Poland has at its disposal highly qualified workers that are interested in new technologies and economic infrastructure - qualities that are just perfect for our company. We will be hiring over 3.000 people at our Warsaw-based corporate centre over the next three years.

Steve Cohen, Managing Director at J.P. Morgan Chase
Liber Finance Group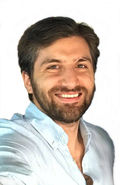 We bring together various innovative technologies such as AI, Big Data and Data Science. As a globally-focused international corporation, our move into Poland is of great importance to us. In particular, Poland's strategic location in the very heart of Europe, its excellent business environment and gifted workers are qualities we believe make Poland stand out.

Rene Skaflestad, CEO, Liber Finance Group
Mercedes-Benz Polska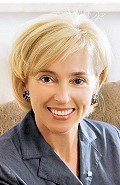 Within the Mercedes' global growth strategy, last year the company decided to invest in the CEE region, that is still considered as an attractive safe haven comparing to other parts of the world.

For an investment decision to be made, we analysed seven countries and dozens of locations. The final list of places consisted of two countries, including Poland. Poland won, due to the combination of the following factors: location, size, shape and logistic advantages of the plot in Jawor, as well as the local human quality. Last but not least - the professionalism of our reliable Polish partners: the government and its agencies such as PAIiIZ, as well as local government bodies and Wałbrzych Special Economic Zone.

Ewa Łabno-Falęcka, Ph.D.
Head of Corporate Communication and External Affairs, Mercedes-Benz Polska
MoneyGram International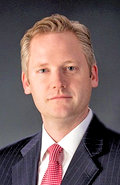 MoneyGram considered a wide variety of factors in choosing Poland and Warsaw, and we conducted a comprehensive global search that included several Eastern European countries. Poland's fundamental strengths made it the obvious choice for MoneyGram. It offers a talented, educated workforce, a vibrant economy and financial services sector, and a business-friendly, environment. The Polish government and Polish Information and Foreign Investment Agency were instrumental in supporting MoneyGram's selection process, and we are grateful for the warm welcome to Poland. We are excited to be part of this community.

Alex Holmes, CFO & COO, MoneyGram International
Lundbeck Poland Sp. z o.o.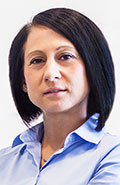 The most important criteria in our decision making was the access to great talent in Poland - which has a large pool of highly qualified, multilingual people. We chose Kraków due to its great air connections, its strong academic institutions and the availability of good people. Krakow has also become a recognised destination for foreign investors - it is ranked ninth in this year's Tholons Report "Top outsourcing locations". Lundbeck is a pharmaceuticals company and has been operating in Poland for 15 years. We recently decided to open a new Business Service Centre to support all European units of Lundbeck in the areas of Finance, IT, HR and procurement services and we work in Danish, English, French, Spanish and German.

Zuzanna Jawor,
Head of Business Service Centre
Capgemini Poland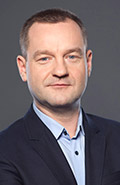 In recent years Poland has proven its position as one of the most attractive global locations for business investments. As one of the first representatives of the business services sector in the country, we have had the chance to observe the following stages of Poland's economic boom. Today, developing our centers in Katowice, Kraków, Wrocław, Warszawa, Opole and Poznań, we are one of the biggest foreign investors in the country. Central location of Poland on the continent, well-educated manpower, a number of young talents and experience in comprehensive investor support - this is just a short list of what Poland has to offer and what attracts world-renown brands. What is more, we observe a growing number of complex projects being processed in Poland, positively affecting local economy.

Marek Grodziński,
Vice President, Head of European BPO Delivery Centers, Board Member, Capgemini Poland
Servier Group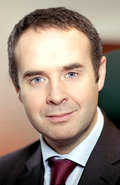 "This year the Servier Group celebrates our 20 year presence in Poland. With our successful operations has come the opportunity to invest in education, R&D and since 1997, in our manufacturing operations at Anpharm S.A. in Warsaw. These operations have enabled us to serve the domestic and regional markets with our innovative medication.

In Poland we are delighted to have a highly qualified workforce with relevant experience in the pharmaceutical sector. As an investor we have had positive experience in executing capital investment projects. The availability of the required skillset in designers, contractors and with good support from our local authorities has contributed enormously to our success in these projects.

We continue to expand our operations including a recent 20 M PLN investment in a new line dedicated to cardiovascular products. Overall, the Group has invested 620 M PLN in Poland since 1992 and currently employs 720 people in manufacturing, R&D and promotion."

Colm Murphy,
Production Site Director, Servier Group (Anpharm SA)
Pearl Stream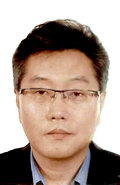 "When in 2010 together with our partner JP Weber we planned an investment in Strzelce Opolskie, we did not expected that the project will be so successful. We did not focus only on maintaining good contacts with companies from Wrocław electronic sector, but also, in 2011, we extended the production for Korean customers from automotive industry in Upper Silesia who supply parts of KIA and Hyundai in Czech Republic and Slovakia. Thanks to good relations with authorities, we were able to build new factory in only six months. We employed over 400 people in 18 months. The strategic location of A4 motorway between large urban areas provide us proximity to our strategic clients. The growing presence of Korean investments open new opportunities."

Kye Soo Park,
President of Pearl Stream
State Street Poland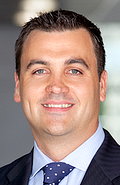 "We have chosen Krakow out of 20 different cities in Europe. The reasons to choose Poland were the availability of well-trained university graduates and a developed transport and office infrastructure. Poland is a strategic location for advanced business services that we provide for our largest European clients. Our long term business plans are connected with this country, and in this country we see our competitive edge on the global market."

Scott Newman,
vice president of the Polish unit of State Street
DCT Gdańsk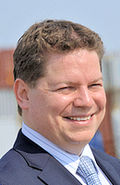 "Container terminal DCT Gdańsk was opened in October 2007. In 4 years, DCT became the destination for the largest vessels in the world. Poland is perfect for businesses looking to cover the entire region: it is the natural gateway to the CEE, benefits of a large local market and large pool of skilled and hard-working people."

Boris Wenzel,
Chief Executive Officer,
DCT Gdańsk S.A.
Great people and employees to work with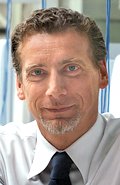 "Indesit has been developing and creating new facilities as well as new jobs in Poland since 1992. The country is a priority investment destination on the global map of the company's strategic policy. We see Poland not only as a perfect location for distribution purposes in our sector. First of all, we associate Poland with Poles who are great people and employees to work with."

Antonio Melone,
Managing Director for Production,
Indesit Company Polska
Focus on Poland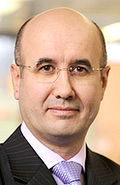 "For the last 20 years 3M invested over USD 350 million in Poland. This year we opened two new production facilities in Wrocław. In fact, in the near future 70% of our production for export to countries in Central and Eastern Europe will come from Poland. Poland's highly-qualified people and stable economic situation attract concerns like 3M which want to grow here to expand internationally."

Xavier Douellou,
Managing Director,
3M Poland
Best combination of operating costs, business conditions, and friendly government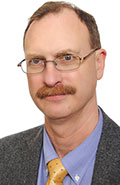 "Once we at Pittsburgh Glass Works decided that we would search for a manufacturing location, we conducted an exhaustive search covering over 100 potential sites in 4 European countries, Canada and the USA. Our final decision was based on a number of criterion. Now that we are well into our building project and hiring of staff we are convinced we made the right decision, to locate in Poland."

Bill Hall,
European Operations Manager
Pittsburgh Glass Works Poland
World class source of intellectual capital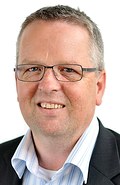 "Arla Global Financial Service Centre was successfully set up in the Tri-City three years ago. We are extremely pleased with our location in Gdansk, where we benefit from great office facilities and access to highly skilled personnel. It was surprisingly easy to find employees with both Danish and Swedish language skills!"

Arne Sorensen,
Director of Arla Global Financial
Service Center, Member of ABSL
Prime location, perfect investment conditions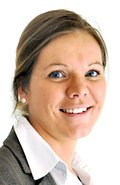 "Goodman has been present in Poland since 2005 and has found that Poland has proven to be a very solid economy with a lot of growth potential and important support from the authorities.


We were delighted to have been awarded the tender to develop the 500.000 sqm Pomeranian Logistics Centre. It is an exciting opportunity in a prime location, and confirms our commitment to the ongoing expansion of our operations in Poland."

Valérie Vanbiervliet
Regional Director Benelux & Eastern Europe
Goodman
Modern aviation industry in Poland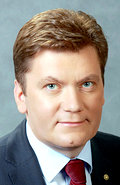 "In our search of development opportunities, ways of enhancing efficiency and improving competitiveness, we came across the Polish Aviation Valley. Due to the fact that Southern Poland is a region with strong traditions in the aviation industry, we easily found production specialists and experts to conduct research in our new Poland-based R&D centre."

Roman Staszewski
President of the Management Board
Hamilton Sundstrand Poland
Half a century of Ikea's presence in Poland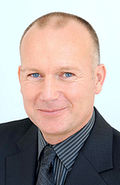 "Poland and IKEA relationship has started in 1961, when Ingvar Kamprad, IKEA founder, placed the first furniture order for chairs in a Polish factory. Years of co-operation result from trust, common goals, confidence in success, and exceptional engagement - that is why IKEA has been in Poland for half a century and is still developing. We strongly believe in the potential of the Polish market where IKEA will further invest to develop stores, shopping centres and production."

Walter Kadnar
Director General IKEA Retail
Poland offers invaluable opportunity for advanced business services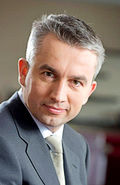 "When HP decided to open up our Global Business Service Center in Wrocław 5 years ago, we believed we would hire 1000 graduates by 2010. Today we employ +2000 specialists whose skills and experience are highly valued by our customers. We discovered that the potential of Poland widely exceeded the original assumptions we had… this is key as it also allows us to look ahead with optimism."

Jacek S. Levernes
Vice President - HP Global Business Services EMEA
Right decision at the right time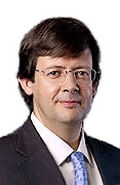 "We are as committed to serving the Polish consumer today as we were in our first days in Poland in 1994 when we found out that the country had a sizable market, perspectives of joining the EU, which guaranteed political and economic stability, and a clear institutional framework for private investment."

Pedro Soares dos Santos
CEO and Member of the Board
of Directors at Jerónimo Martins Group