EU Funds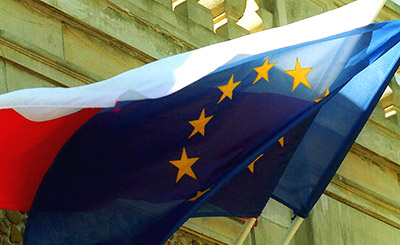 Investors that are already present on the Polish market, or just entering it, can count on excellent conditions for investment and also gain direct support. Apart from investment incentives provided through gmina (local authority) councils and various forms of aid, e.g. within the Special Economic Zones, firms can also receive assistance from the EU structural funds.Poland is the largest beneficiary of EU funding. Between 2007 and 2013 our country received over 67 billion EUR from the EU's budget. So far were disposed over 85% of these funds for e.g.new roads, airports, motorways, modernisation of the rural areas and the country's Eastern regions.
Between 2014 and 2020 our country will jointly receive EUR 105.8 billion from the EU's budget - EUR 72.9 billion for the cohesion policy and EUR 28.5 billion for agricultural policy. It means almost 4 billion euro more than Poland received from the previous EU budget. These funds will be invested in such areas as scientific research and its commercialization, the key road connections (motorways, expressways), business development, environmentally friendly transport (rail, public transport), digitization of the country (broadband Internet access, e-government services), the inclusion of social and professional activity. Make use of Poland's advantages in the EU!Between 2007 and 2020 Poland will be the EU's largest recipient of funding.
Discover what possibilities EU funding can provide for your company.
You can also contact the European Funds Information Point at PAIiIZ: http://www.paiz.gov.pl/eu_funds_information_point