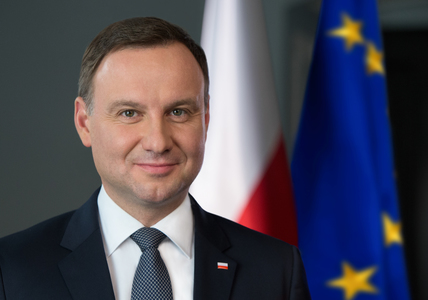 I was born on May 16, 1972 in Cracow. In 1984 I joined the 5th Cracow Scouting Troop "Piorun" which bore the name of the Legionaries of 1914. After a few years' time, I became its scoutmaster. I finished my adventure with scouting in 1990. In 1987-1991, I attended a humanities course in Jan III Sobieski High School in Cracow. In 1991, I took up studies at the Department of Law and Administration of the Jagiellonian University. In February 1997, I defended my Master's Thesis and started working as an academic teacher and scholar at the Chair of Administrative Proceedings, and as of 2001, the Chair of Administrative Law of the Jagiellonian University. In January 2005, following the presentation of my dissertation "The Legal Interest in the Polish Administrative Law", I obtained a doctoral title in law.

In the spring of 2005, I set up my own law firm. Following the parliamentary elections of 2005, I became a legislation expert for the Law and Justice Parliamentary Caucus. On August 1, 2006, Prime Minister Jarosław Kaczyński appointed me Deputy Minister of Justice. I was recalled from the position on November 15, 2007, being elected member of the Tribunal of the State by the Sejm. On January 16, 2008, President Lech Kaczyński appointed me Undersecretary of State in the Chancellery of the President. After Bronisław Komorowski was elected to the office of the President of Poland in July 2010, I tendered my resignation from the position I had occupied. In 2010, I won a seat in the City Council of Cracow, also becoming chairman of the Club of Law and Justice City Councillors. Following the parliamentary elections of October 9, 2011, running from the Law and Justice candidate roll in Cracow's constituency and receiving 79 981 votes, I was elected deputy to the Sejm. In the Sejm, I became Deputy Chair of the Committee for Constitutional Liability. On November 27, 2013, I became press spokesman for Law and Justice. I continued in this capacity until January 9, 2014, when the Political Committee of Law and Justice appointed me their chief of campaign before the forthcoming elections to the European Parliament. On May 25, 2014, by 97 996 votes, I obtained the mandate of the Member of the European Parliament.

In the first round of the elections to the office of the President of the Republic of Poland on May 10, 2015, I obtained 34, 76% of all valid votes. In the run-off of May 24, 2015, I was elected President of the Republic of Poland, having gained 51, 55% of the valid votes. On August 6, 2015, after the administration of the oath of office before the National Assembly, I assumed the office of the President of the Republic of Poland.