IngeniousIO's mission is to turn the Architect, Engineering, Construction, and Owner industry upside down. How does a small start-up turn a $10 trillion industry upside down? By building a game changing application, on leading edge technology, with high energy employees, and 100% customer focused approach.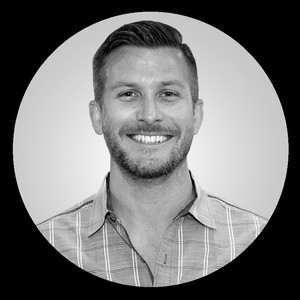 With a love for technological innovation Nick started his first company, Ingenious Development, at the age of 23. His driving passion for software development and defining it with efficient business processes is what motivates him. Starting out as an engineer at Cisco Systems, working with various startups, consulting with Fortune 100 companies, to purchasing companies and implementing streamlined solutions has defined his career path in technology, business, and economics.

Nick's past couple years of owning and selling a concrete company, to owning a commercial architecture firm has lead him to understand the challenges the construction industry faces. IngeniousIO was born during this time and was implemented successfully at his own company.

Outside of Technology, Nick has numerous passions from Flying, Ironman's, and Ultra Running. He embraces the physical and mental endurance it takes to push limits. "I think everyone is capable... It just a mindset".