DataWalk is a link analysis software platform for revealing patterns, relationships, and anomalies for large-scale, multi-source intelligence operations and data analysis. Using a massively scalable big-data engine, combined with user-friendly visual interfaces, DataWalk eliminates the restrictions of data silos, allowing agencies and Enterprises to rapidly import, blend and analyze data from multiple sources.

The company has developed unique software technologies to deliver unique capabilities for use cases including human trafficking, counter terrorism, criminal investigation, fraud detection and many more, using analysis of darknet data, cryptocurrency transactions, and many other types of data.

DataWalk's customers include the Northern Virginia Regional Gang Task Force, Praesidium Partners, and the Liberty Mid-Atlantic HIDTA. To date the company has been awarded four patents, and has an additional five patents pending.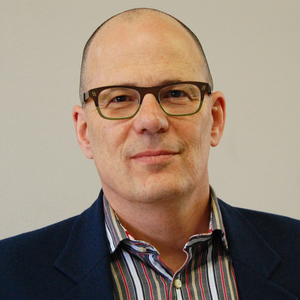 Gabe has 33 years of experience in marketing, engineering, management, and executive roles for Enterprise products. Gabe was VP Marketing and Alliances at 3ParData (acquired by HP for $2.5B), where he formulated the concept of "utility storage." Gabe served as CEO of software startup Smapper, and held senior marketing roles at Hewlett Packard, where he also worked in Sales, Systems Engineering and Product Development. He demonstrated the ability to manage internationally based companies, dramatically grow product lines with a World Wide scope and drive the creation of new product categories within enterprise IT. Gabe advised executives at various other companies in Silicon Valley. At DataWalk Gabe's focus is to ensure that the company effectively executes the correct business strategy.