BLIK is popular Polish fully mobile payment scheme, one of the first on the European market, with a unique model of cooperation between banks.

POLSKI STANDARD PŁATNOŚCI is an operator of BLIK, polish mobile payment scheme. The joint - venture was established by the six largest banks in Poland.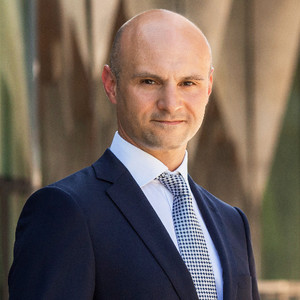 Mr. Mazurkiewicz previously served as the Vice President of the Management Board responsible for product and business development. Between 2010 and 2014 he was working for SkyCash Poland SA, where he was the President of the Board and led this innovative remote mobile payment services' provider to the position of market leader in Poland. In 2008-2010 he was the President of the Management Board at Bauer-Weltbild Media, developing multichannel sales in media segment. Between 2006 and 2008 he was the Vice President of the Management Board and Chief Financial Officer of Interia.pl SA in Cracow. From 2002 to 2006 he held positions in finance - as a Financial Controller and then Finance Director at Michelin Group headquarters in France.
He is a graduate of financial management at the Academy of Economics in Katowice and the Silesian International Business School. He has experience in corporate finance, e-commerce and direct marketing.