Pomeranian Special Economic Zone


Pomeranian Special Economic Zone (PSEZ) creates favourable conditions for the development of entrepreneurship and attracting new investments. It aims at stimulating economy and improving the investment climate in Poland, in line with the premises of its Strategy for Sustainability.
PSEZ plays a role of a regional service centre for investors and a coordinator of granting public aid. It provides entrepreneurs with support at every stage of implementing their projects, including with advisory and consulting services.

Why is it worth investing in the PSEZ:
A convenient location for investments: ready industrial grounds in the Northern Poland near the main communication routes (A1 motorway Gdańsk - Łódź), in the vicinity of international airports (Gdańsk and Bydgoszcz) and seaports (Gdańsk and Gdynia);
A decision to offer support issued in the PSEZ area makes an entrepreneur eligible to use public aid in the form of tax exemptions due to costs of a new project or creating new jobs;
A maximum percentage ratio of public aid in Pomorskie and Kujawsko-Pomorskie provinces: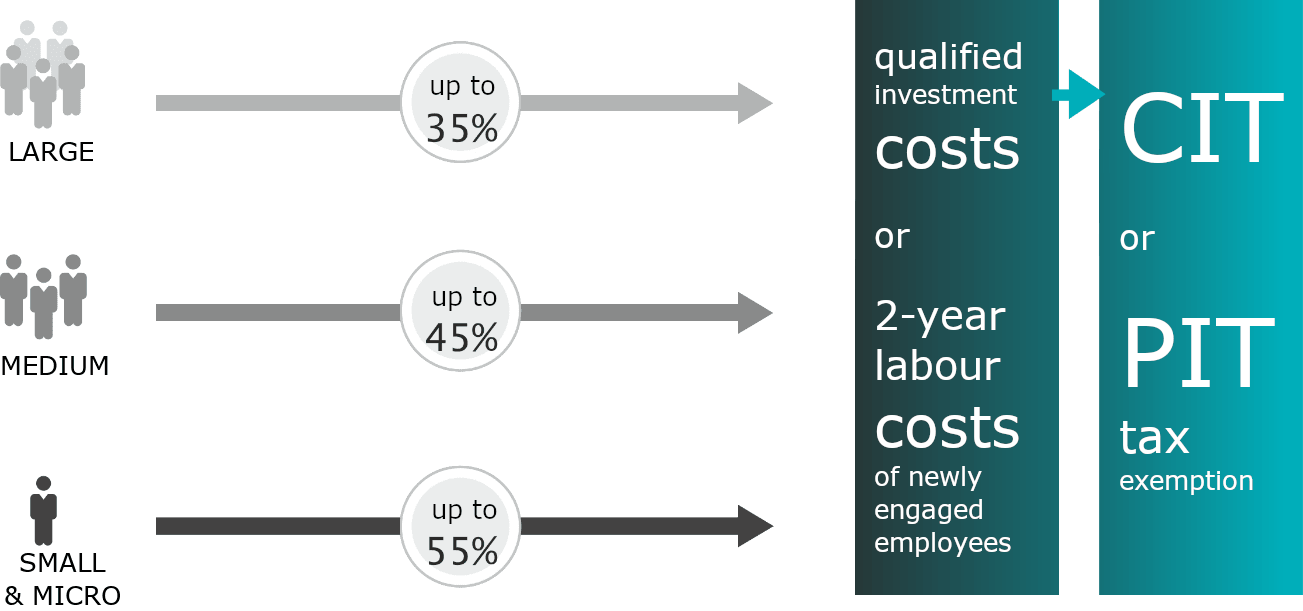 Comprehensive services for every investment, rendered by a professional team headed by a consultant designated for every investor;
Assistance in the process of applying for a support Decision:

providing any necessary information;
consulting about filling in an Investor Application;
assistance in contacts with authorities concerned, conducting an administrative procedure for issuing a Support Decision after an investor files an application;

Issuing a Support Decision on behalf of a minister competent for economy;
Support within post-investment services:

consulting and promotion with respect to a business activity carried out under the Decision;
offering investors an option to participate in trainings organised by the Zone Manager, including but not limited to conducting a business activity carried out under the Decision;
support and intermediary services in contacts with business environment institutions, vocational schools, R&D centres, entrepreneurs, and clusters;
support and intermediation in contacts with academic centres in the area of analysing the availability of qualified personnel (graduates);
assistance in contacts with scientific research centres that operate in the area in order to verify the potential to conduct research and analyses;
regular meetings with representatives of schools/universities to adapt their educational offer to needs of local entrepreneurs;
promoting sectoral education, for example by organising study visits of students at entrepreneurs who operate in the area;
organising / co-organising internships and vocational trainings for students in businesses from the local area;
giving entrepreneurs access to the portal of Zone Manager for informative purposes;
promoting entrepreneurs with available communication channels;
promoting entrepreneurs in publications and advertising materials as well as during events organised by the Zone Manager;
holding events and B2B meetings for entrepreneurs who operate in the area;
supporting the foreign expansion of entrepreneurs who are active in the area; and
consulting as to available instruments of supporting foreign expansion of entrepreneurs;

implementing a number of projects that supplement and extend the activity of the Zone, including:

The Gdańsk Science and Technology Park: providing comprehensive support for the development of SMEs and start-ups, especially from the high-tech sector, and the transfer of knowledge from universities to industry; and
The Baltic Port of New Technologies in Gdynia: located in the former areas of Gdynia Shipyard Joint Stock Company, includes the process of developing the modern environment to support the shipyard industry and related sectors.

Areas of the Pomeranian Special Economic Zone
Pomeranian Special Economic Zone is present in 226 municipalities of Kujawsko-Pomorskie province and in the eastern part of Pomorskie province. It belongs to the Polish Investment Zone, one of 14 regional entities responsible for rendering comprehensive services for domestic and foreign investors.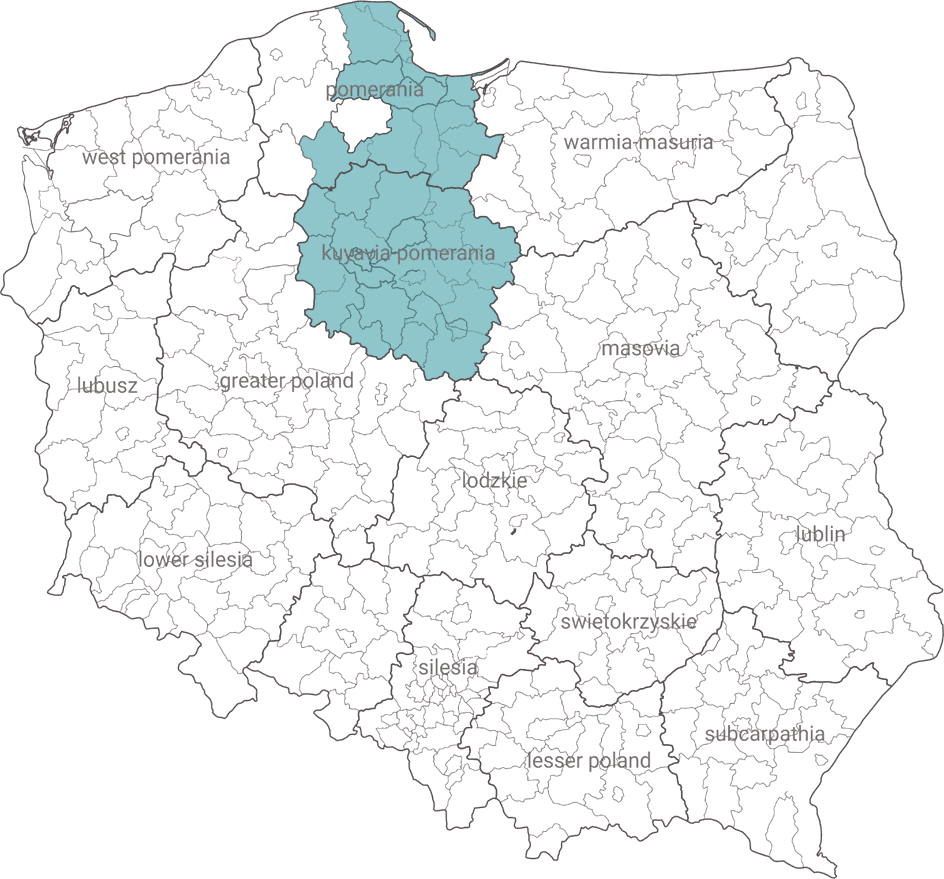 Owing to actions taken by the Zone Manager, entrepreneurs have implemented more than 200 projects that have a major impact on the economic development of regions.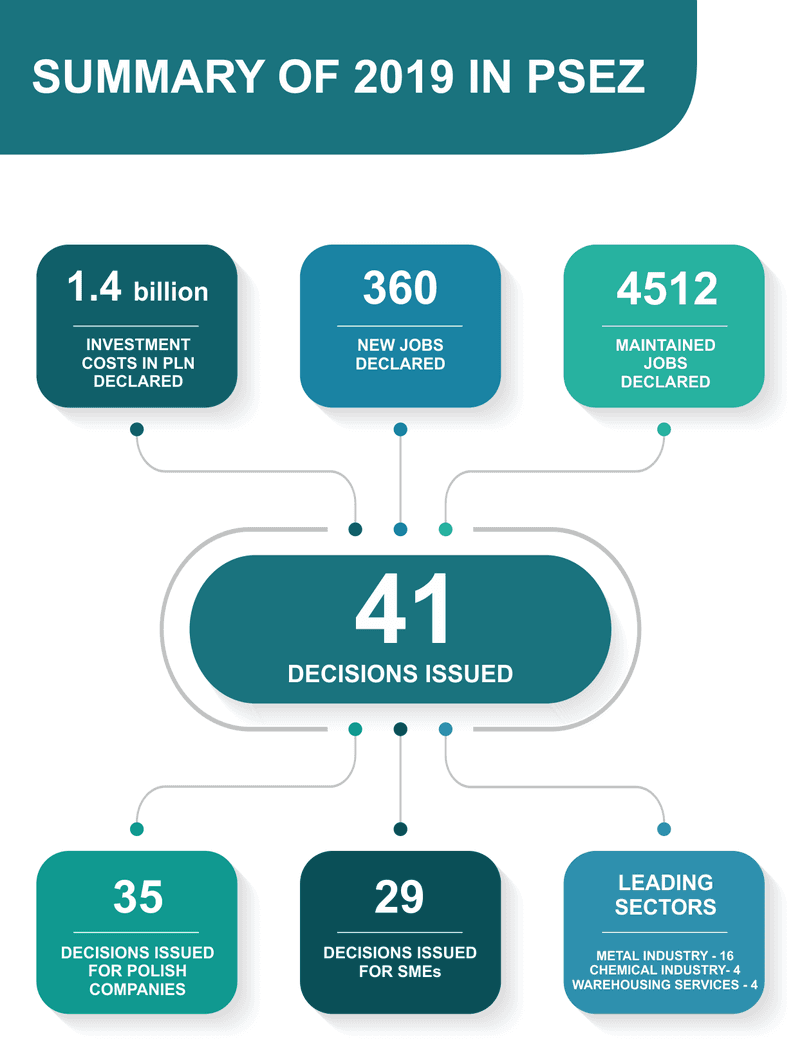 Major investors in the Pomeranian Special Economic Zone:
| | | |
| --- | --- | --- |
| Investor | Sector | Subzone |
| Anwil S.A. | Chemical industry | Włocławek |
| Bridgestone Stargard sp. z o.o. | Tire manufacturer | Stargard |
| Cargotec Poland sp. z o.o. | Manufacture of lifting equipment | Stargard |
| Ciech Soda Polska S.A. | Chemical industry | Inowrocław |
| Flextronics International Poland sp. z o.o. | Electronics industry | Tczew |
| International Paper Cellulose Fibers (Poland) Sp. z o.o. | Manufacture of hygienic products | Gdańsk |
| Jabil Poland sp. z o.o. | Electrical engineering | Kwidzyn |
| Lacroix Electronics sp. z o.o. | Electrical engineering | Kwidzyn |
| Lafarge Cement S.A. | Cement production | Barcin |
| Mondi Świecie S.A. | Manufacture of medical, hygienic and cosmetic products | Świecie |
| MrGarden sp. z o.o. | Wooden furniture | Grudziądz |
| Plastica sp. z o.o. | Medical, hygienic and cosmetic products | Kowalewo Pomorskie |
| Solvay Poland sp. z o.o. | Chemical industry | Włocławek |
| SPX Flow Technology Poland sp. z o.o. | Machine industry | Bydgoszcz |
| Unilever Polska S.A. | Ice-cream production | Banino |
| Zakłady Farmaceutyczne "Polpharma" S.A. | Pharmaceutical industry | Starogard Gdański |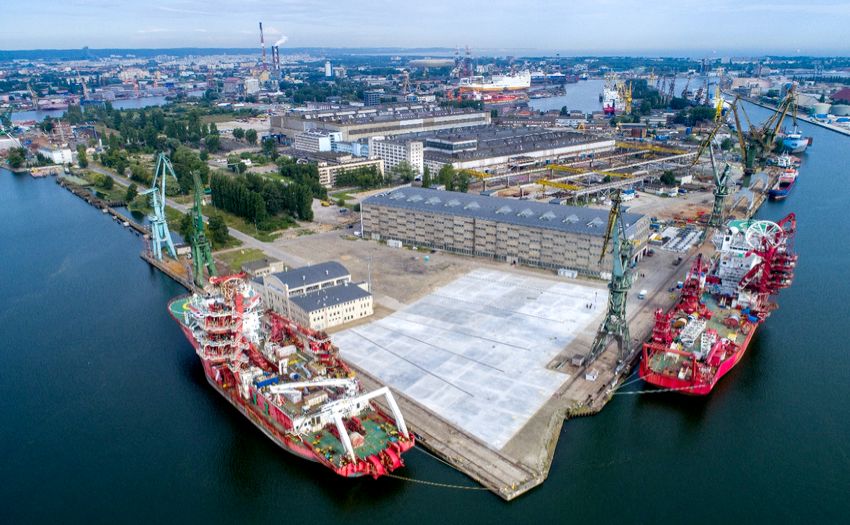 The company that manages the Zone:
Pomorska Specjalna Strefa Ekonomiczna sp. z o.o.
ul. Władysława IV 9
81-703 Sopot
tel.: +48 58 740 43 00
fax: +48 58 555 97 11
e-mail: invest@strefa.gda.pl
www.strefa.gda.pl
www.facebook.com/StrefaPomorze
https://twitter.com/PomorskaSSE

Contact:
Jacek Formela

Company Lawyer, Director of Zone Investment Department

tel: +48 58 740 43 20; +48 601 670 204

e-mail:

j.formela@strefa.gda.pl

Joanna Gasek

Manager of Branch in Toruń

tel: +48 56 653 00 47; +48 605 676 600

e-mail:

j.gasek@strefa.gda.pl

More information: Publication - Poland Special Economic Zones


(Last update: January 2020)