Wroc³aw Technology Park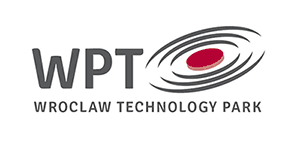 Wroclaw Technology Park is a place that supports various forms of entrepreneurship and the use of the potential brought by the energy, know-how and creativity overflowing from Wroclaw and its residents. WPT not only provides space that allows business development, but also creates a community of entrepreneurial people. It is Poland's largest technology park in terms of the number of companies operating on its area. Their diversity is proof that WPT offer is adapted to the needs of various types of business, operating on every scale. It includes business products and services, focused around 9 areas presenting the full spectrum of the Park's activities - from renting business infrastructure through business incubators, state-of-the-art laboratory and research and development facilities, specialized consulting, e.g. in obtaining financing, to projects related to academic entrepreneurship. The full potential of WPT's offerings is presented by the Stellar Hub business development program.

Location
Wroc³aw is one of the fastest developing cities in Poland. It is perfectly connected with the region, country and whole Europe. It attracts a significant amount of investments and in result, innovative solutions and new jobs are created.
Advanced academic background is a guarantee of access to human resources and to possibilities of cooperation with scientific centres. Wroclaw Technology Park is located right in the centre of highly industrialized part of the city, just 5 km from Wroc³aw Motorway Bypass, 8 km from International Airport and 4 km from Main Train Station.

Offer
Wroclaw Technology Park offers a wide range of office, manufacturing and warehouse spaces for rent, as well as laboratories and prototype workshops adapted to the needs of the most demanding clients. Moreover, WPT has in its offer a complex of developed and undeveloped industrial plots for sale. Wroclaw Technology Park facilitates the contacts of businesses with universities and laboratories and this improves the flow of knowledge between sphere of science and economy, as well as creates a platform of mutual cooperation. Location of the company in WPT guarantees access to the advanced technological solutions and laboratory facilities on favourable terms, and it also is beneficial for the promotion of the company and its products or services.
WPT functions as a centre of innovation, a place of operation for dynamically developing companies with extensive research facilities. It is also a place of information exchange and knowledge acquisition. Residents of Wroclaw Technology Park operate, among others, in the following industries: IT, biotechnology, electronics, metalworking, power engineering, medicine, cryogenics, nanotechnology and chemistry.


Contact
Wroclaw Technology Park
Klecinska 125
54-413 Wroclaw
phone: +48 71 798 58 00
fax: +48 71 780 40 34
e-mail: wpt@technologpark.pl
www.technologpark.pl
Return »