"Crystal" Industrial Park in Tarnów
BASIC DATA
Area: more than 350 hectares

Number of companies operating in Park: 40

Dominant industrial sectors:

Electromechanical

Construction

Glass

Logistics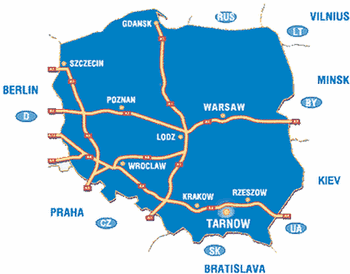 ---
ADVANTAGES
Communication network: road and railway communication - The proposed area of the park is located in the northern part of Tarnow and has good communication connection with other parts of the city. The city exit roads, including Domestic Road No. 73 to Warsaw, are close by. Operating railway tracks go through the Park. Companies operating in the Park have their own railway sidings.

Industrialization of the area - There are more than 30 enterprises currently operating in the Park, mostly manufacturing companies, such as: Fabryka Silników Elektrycznych TAMEL S.A. (electric engines plant), Goodyear logistics center, "BLOWEX-Tarnów" S.A. (glass works), "Skalski" (construction company), Miejskie Przedsiębiorstwo Energetyki Cieplnej Sp. z o.o. (heat and power company)

Industrialisation of the area - There are more than 30 enterprises operating in the Park currently, mostly manufacturing companies, such as: Fabryka Silników Elektrycznych TAMEL S.A. (electric engines plant), Centrum Logistyczne Firmy Oponiarskiej "Dębica" (Goodyear) (logistics centre of tyre company), Huta Szkła Gospodarczego "BLOWEX-Tarnów" S.A. (glass works), Firma Budowlana "Skalski" (construction company), Miejskie Przedsiębiorstwo Energetyki Cieplnej Sp. z o.o. (heat and power company)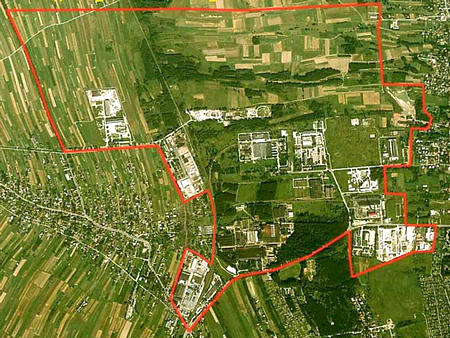 ---
DEVELOPMENT OPPORTUNITIES
Location at the highway junction
In the future there will be an exit from the A4 highway - Krzyż junction, which will increase the accessibility of the Park additionally.

Location in the proximity of the Special Economic Zone
The Park is located only one kilometer from the SEZ.

Green Parks of Entrepreneurship
It is planned to introduce the Green Park of Entrepreneurship concept to the Park. This will introduce a system of green areas and a uniform visual concept for the Park, this improving the aesthetics of the area and strengthening relationships between the entrepreneurs operating within the Park.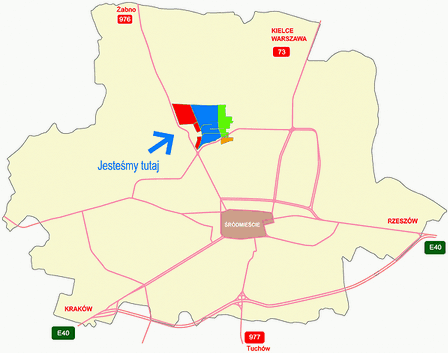 ---
GOALS
Social effect
The Park's authorities foresee that increased business activity in the area will lead to the creation of 1,000 new jobs. Positive indirect effects resulting from increased production and services will also help the revival of companies across the Małopolska Region. Above all the manufacturing, trade companies and service providers from adjacent communes, such as Brzesko and D±browa Tarnowska, will feel the benefits of the Park.
Ecological effect
The Park's authorities will tidy up the area of the industrial park by demolishing the remains of unfinished investments from the 1980s. Completion Green Park of Entrepreneurship concept means more green areas and improved aesthetics of the area.
Business effect
It is envisaged that establishing 30-50 SMEs and increasing the activities of other entities operating in the Park will allow:
Creation of new sources of income for the inhabitants of Tarnow and the region

Emergence of new investments

Implementation of new technologies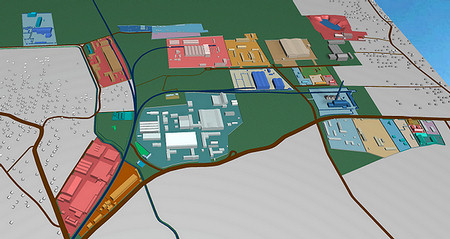 ---
CONTACT
Business Support Section
ul. Nowa 4
Tel.: +48 (0) 14 688 28 21
Fax: +48 (0) 14 688 28 21