Industrial Park in Stargard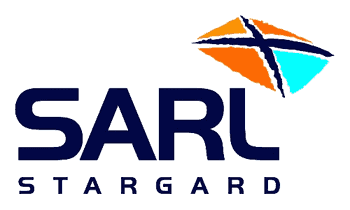 Name: Industrial Park in Stargard
Type of park: industrial park
Managing entity: Stargard Local Development Agency Ltd
Etap rozwoju: developed
SEZ status: no

Location:
Industrial Park is situated only 36 kilometers southeast of Szczecin, 40 kilometers from the western Polish border, approx. 35 kilometers from the international airport in Goleniów, 120 kilometers from the ferry terminal in Świnoujście and 180 kilometers from Berlin.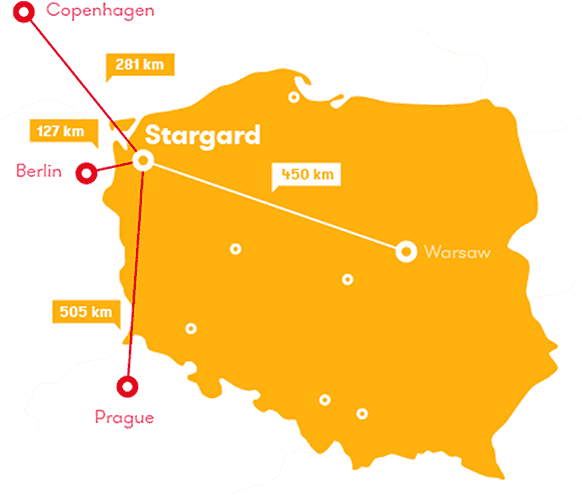 Sectoral profile
The offer is aimed mainly at investors being the leaders of innovations in their business, who introduce modern, innovative technologies not only in their products but also in the production process, environmental protection, etc.

Investment offer
Industrial Park, the area of which is 150 ha, offers 5 ha of available plots. The available plots are flat and bearing.
Office space - we have office space in the size of 3300 m2, with access to a fully equipped training and conference hall for 30 persons.

Investors: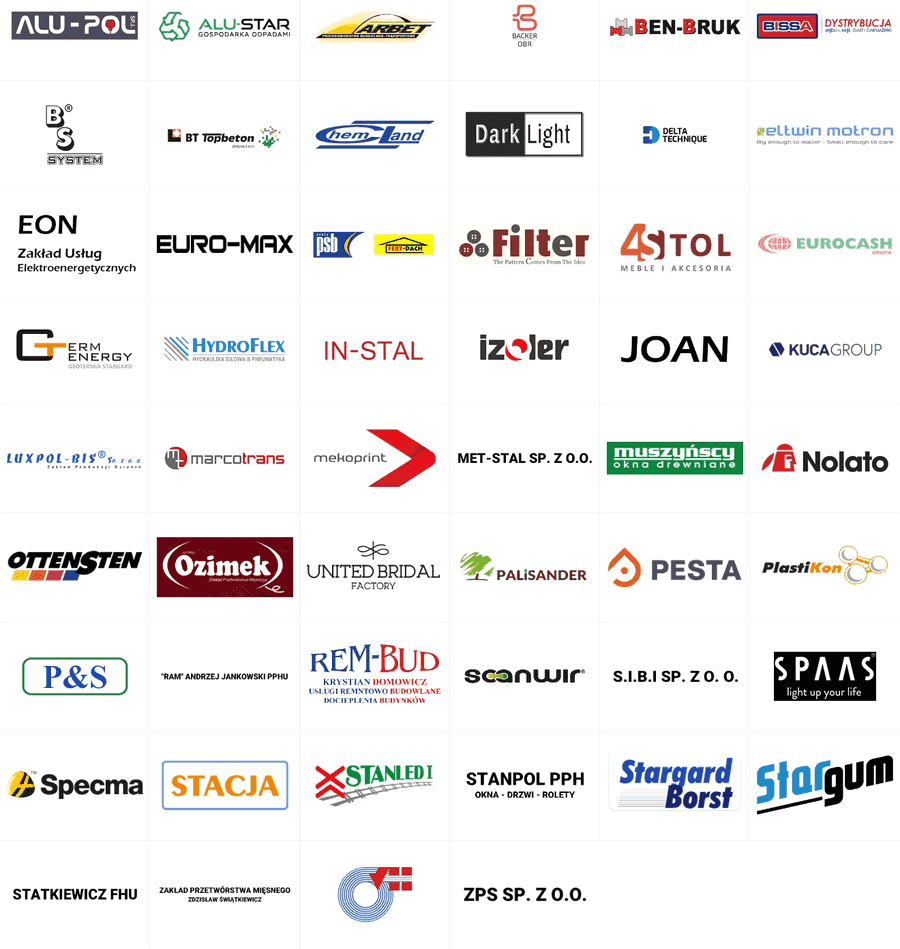 Regional aid for investors - one of the most important elements of the Park's investment offer is the resolution passed in April 2007 by the Town Council in Stargard on regional aid for investors. Its aim was to determine conditions of granting aid to entrepreneurs for creating new investments or new work places connected with new investments in Stargard. The aid proposed in the resolution has a form of property tax exemption. The scope of exemption includes land, buildings, constructions or their parts constituting new investments, intended for economic activities. The aid is aimed at entrepreneurs whose profile of investment project is production. Investors should apply for public aid grant before making their first qualified expenditure. Investor can obtain regional public aid for:
a new investment (investing the amount exceeding 100 000 Euros and completing the investment within 48 months from filing the application),

buying a company which is under liquidation and creating new workplaces (creating 50 new workplaces in the company bought within 12 months from filing the application),

creating new workplaces connected to the new investment (creating at least 50 new workplaces within 3 years from the completion of the investment project).
Aid given on the basis of the resolution is added up to every other aid appropriated for realization of the same investment or new job creation in connection with the same investment, regardless of its form and origin and cannot exceed the maximum determined aid intensity.
More information: www.stargard.pl/dla-biznesu/biznes-pobierz-pomoc-publiczna

Contact:
Stargardzka Agencja Rozwoju Lokalnego Sp. z o. o.
Pierwszej Brygady 35 Str.
73-110 Stargard
Tel.: +48 91 834 90 88
sarl@sarl.pl
www.sarl.pl

(Last update: December 2019)