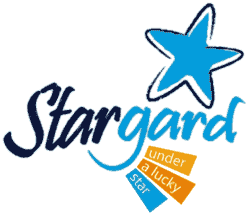 Name: High Technologies Industrial Park in Stargard
Type of park: industrial park
Managing entity: Stargard Municipality
Contact:
City Hall in Stargard
Hetmana Stefana Czarnieckiego 17 Str.
73-110 Stargard
+48 (0 91) 578 66 12
investor@um.stargard.pl
www.stargard.pl
type of park - industrial park

stage of development - fully developed

SEZ status - present

Location
The town lies only 36 kilometers southeast of Szczecin, 40 kilometers from the western Polish border, around 35 kilometers from the international airport in Goleniów, 120 kilometers from the ferry terminal in Świnoujście and 180 kilometers from Berlin.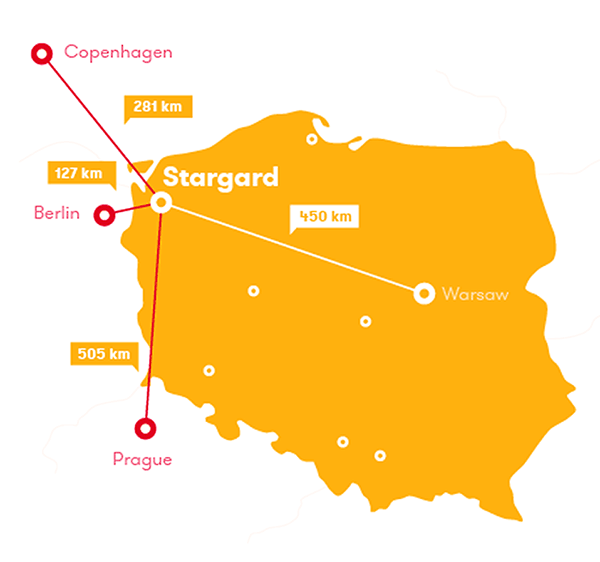 Sectoral profile
The offer is aimed mainly at investors being the leaders of innovations in their business, who introduce modern, innovative technologies not only in their product but also in the production process, environmental protection, etc.
Park's offer
Over 380 hectares of greenfield on former soviet military airfield in Kluczewo - the grounds have two unique advantages which make Stargard's offer exceptional in Poland. Firstly, a large, mostly flat area which caters to the needs of investors who wish to start projects on 100 hectares or more. Secondly, the grounds which constitute Stargard's investment offer are fully owned by the Town of Stargard, this allows for a simple and efficient sale of plots without any legal problems. General Directorate for National Rods and Motorways' investment project led to the construction of a bypass of Stargard as a part of national road nr 10, which was finished in the 1st half of 2010, and the Town's investment project co-financed with EU funding, of building an access road for the industrial area, the grounds offers for investment easy and direct access to number 10 national road and to the center of the town. Thanks to the investment of the Municipal Infrastructure Company, also co-financed by the EU, the investment grounds have access to water and sewage network, and activities undertaken by power, gas and telecom suppliers provided access to full range of utilities.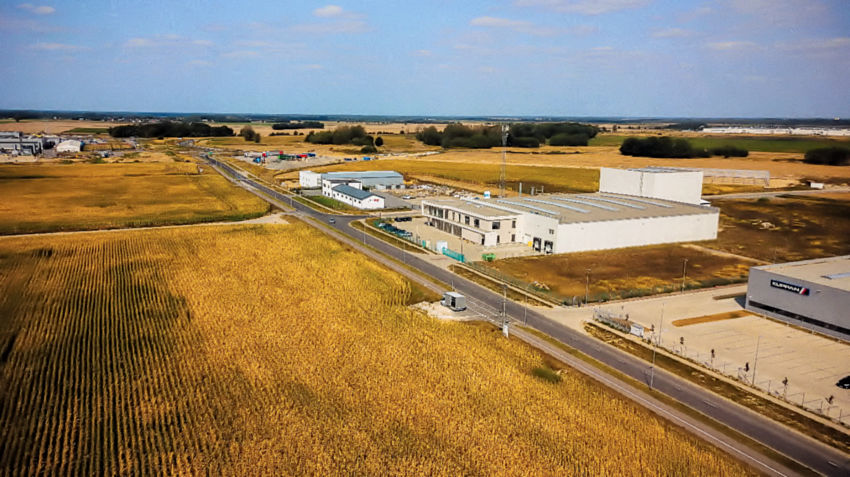 Aerial view of High Technologies Industrial Park, photo: Stargard Town Office

Regional aid for investors - one of the most important elements of the Park's investment offer is the resolution passed in April 2007 by the Town Council in Stargard on regional aid for investors. Its aim was to determine conditions of granting aid to entrepreneurs for creating new investments or new work places connected with new investments in Stargard. The aid proposed in the resolution has a form of realty tax exemption. The objective scope of exemption includes land, buildings, constructions or their parts constituting new investments, intended for economic activities. The aid is aimed at entrepreneurs who's profile of investment project is production. Investors should apply for public aid grant before making their first qualified expenditure. Investor can obtain regional public aid for:
a new investment (investing the amount exceeding 100 000 Euros and completing the investment within 48 months from filing the application),

buying a company which is under liquidation and creating new workplaces (creating 50 new workplaces in the company bought within 12 months from filing the application),

creating new workplaces connected to the new investment (creating at least 50 new workplaces within 3 years from 3 years from the completion of the investment project).
Aid given on the ground of the resolution is added up to every other aid appropriated for realization of the same investment or new job creation in connection with the same investment, regardless of its form and origin and cannot exceed the maximum determined aid intensity, that is 40% of investment value or intensity determined for a large investment project.
Full resolution: https://www.stargard.pl/Program-pomocy-regionalnej
Investors in High Technologies Industrial Park
Bridgestone Stargard (Japan) - tire production for trucks and buses, 850 employees

Cargotec Poland/ Hiab/ Kalmar (Finland) - installation of transhipment equipment, 800 employees

Hydroline (Finland) - Hydraulic system, 30 employees

Radiometer Solution (Denmark) - Medical industry, 60 employees

Enterprise Logistics (Poland) - Logistic operator providing services among Baltic Sea countries, 100 employees

SPGroup (Spain) - Printing house for food industry, 30 employees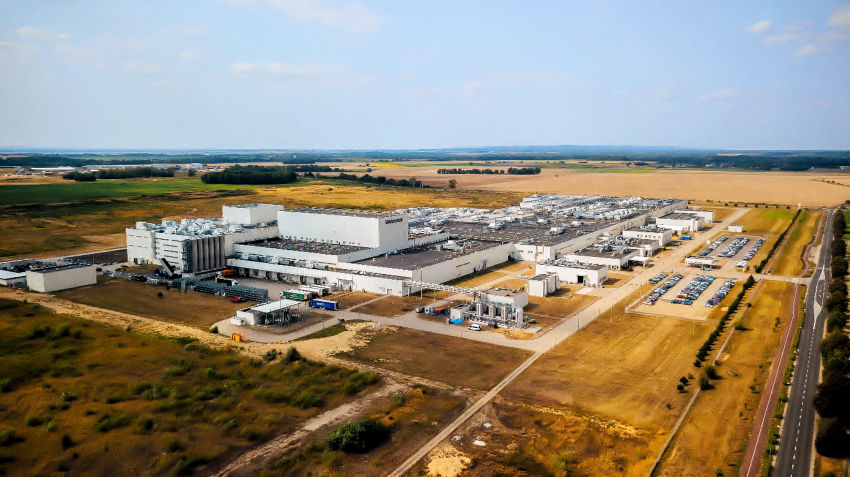 Bridgestone Stargard, photo: Stargard Town Office
At the end of 2016, Stargard Municipality has sold in public tender 2 plots for future investments with total area of 21 hectares. First of them, 17 hectares plot, has been purchased by polish company called North West Logistic Park, which build logistic centres all over Poland. NWLP chosed Stargard for their next and biggest project for far. Waimea Logistic Park Stargard will be a logistic centre with a total planned building area of approx. 60 000 sq.m. It will consist of 6 modern A class, dedicated for activities related to the storage, production or logistics. The complex will employ approx. 1500-2000 people. Construction works are planned to start in 2nd half of 2017.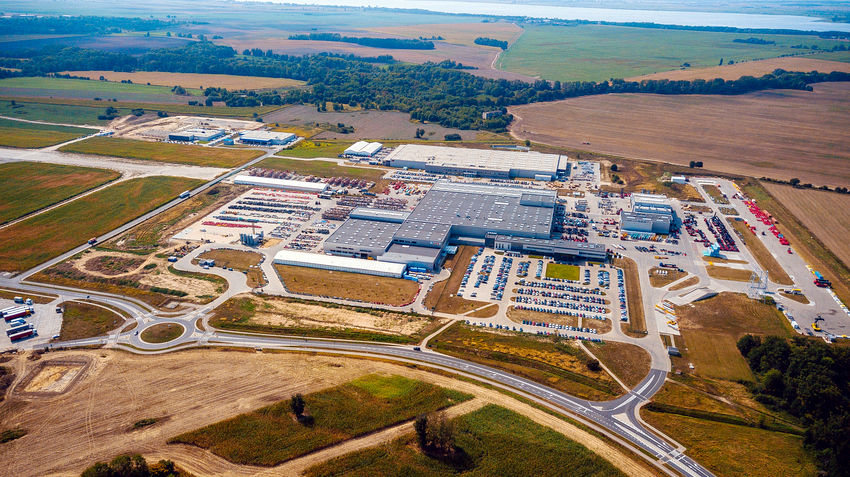 Waimea Logistic Park Stargard, photo: Stargard Town Office
On the 4 ha plot, purchased by swedish company, Klippan Safety Poland, which specializes in development and production of complete bed systems and storage systems in truck cabins. Klippan Safety Poland has been operating in Stargard Industrial Park for a decade so far, and now it is ready to re-invest in High Technologies Industrial Park, which will result in increasing of production potential of the company and employing additional staff.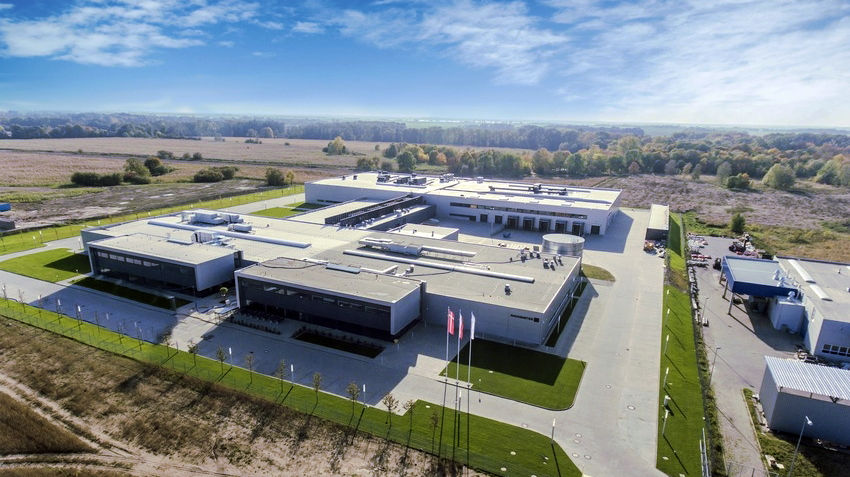 Cargotec Poland/ Hiab/ Kalmar, photo: Stargard Town Office
Contact:
City Hall in Stargard
Hetmana Stefana Czarnieckiego 17 Str.
73-110 Stargard
Tel.: +48 (0 91) 578 66 12
E-mail: investor@um.stargard.pl
WWW: www.stargard.pl