Poznań Technology Incubator
What is InQbator?
It is a place which was created to support the functioning of newly-created, innovative enterprises.
It is a team of people who, with their knowledge and experience, support young entrepreneurs.
It is a complex of buildings in which convenient conditions for running business were created.
It is a department of Poznan Science and Technology Park UAM Foundation - a place in which representatives of science, modern industry and widely understood entrepreneurship meet.
Why is it worth choosing InQbator?
Because InQbator offers:
two types of office space - spacious offices and smaller rooms - glass boxes in the common hall,

office space equipped with a set of furniture (desk, chair, locker with drawers, bookshelf and lockable wardrobe), computer set and telephone,

preferential rent rates for newly established enterprises, completed by constant amount of payment for exploitation,

access to broadband Internet and photocopier,

possibility of renting conference rooms with differential space,

professional care of advisors and consultants adjusted to the current needs of tenants,

free access to library collection in the field of setting up and running an own company.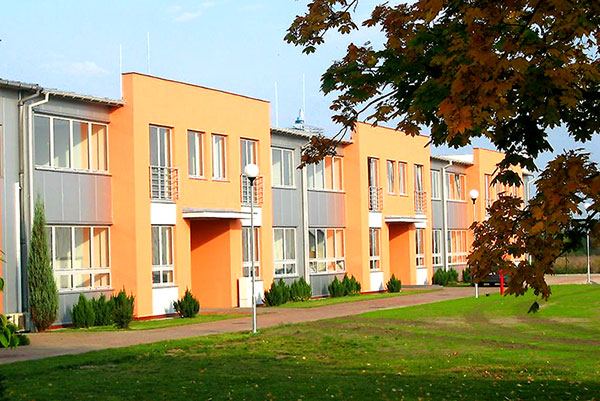 Our offer is aimed at:
founders of new companies searching for assistance in the initial phase of their activity,

innovative companies in the development phase searching for consulting services in the areas such as marketing and market survey,

companies planning to introduce innovations and expecting access academic research potential based in Wielkopolska region, academic entrepreneurs: students, graduates and scholars who commercialize their academic achievements through the business activity."
Contact:
Technology Incubator
Building C, entrance 4
tel.: +48 61 622 69 00
fax: +48 61 622 69 01
E-mail: inqbator@ppnt.poznan.pl
WWW: http://www.inqbator.pl