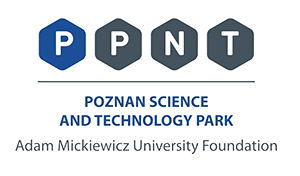 ACTIVITIES DESCRIPTION
Established in 1995 within the Adam Mickiewicz University Foundation, Poznan Science and Technology Park (PSTP) is Poland's first centre of this kind. Our Park initiated a lot of activities in the field of science and economy cooperation and development of new technologies. Since the beginning, PSTP supports business incubation process and technology services related to the commercialization of knowledge, provides information and assistance concerning participation in European research programs, and takes initiatives to promote academic entrepreneurship and implementation of regional innovation policies and forms of cooperation. In 1998 PSTP organized the first conference entitled "Scientific and technological parks - Polish perspective", which was attended by representatives of all Polish park initiatives and guests from Europe. Since that time PSTP has gained recognition as a leader of science park community in Poland, leading many initiatives for the benefit of the all and mentoring some newly established institutions.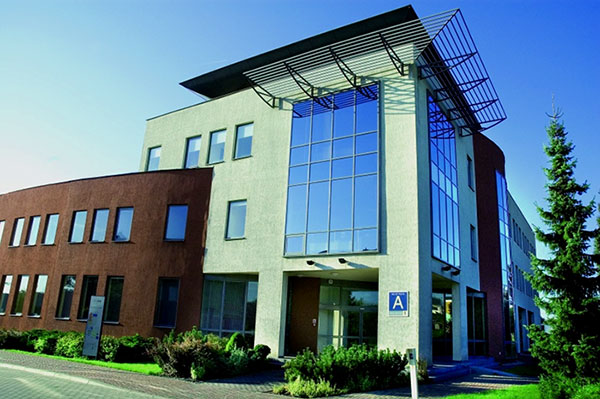 PSTP OFFER
PSTP is an ideal place for those seeking innovative solutions. Due to its cooperation with scientists, the PSTP is the perfect partner in the process of commercializing scientific and technological research results. The PSTP experts dealing with innovations offer consulting, research and pro-innovative services to their customers. The services offered are completed by professional, well-equipped laboratories, office space and IT facilities, as well as highly specialized research equipment.
PSTP runs 5 main activities:
R&D activity: research services for companies, contracted research and "technology incubation" i.e. preparation and testing of technologies based on university research results through 12 research centres. PSTP owns patents - there are now 23 patents and patent applications.


Start-ups incubation - including entrepreneurship courses at university, business plan competition, coaching start-ups, investment readiness and investors fora. PSTP as a seed- invested 1,5 mln euro in 13 technological start-ups.


Technology transfer and innovation promotion - scouting technologies, provision of information, consulting, assisting in technology transfer, science and business collaboration, academic entrepreneurship.


Infrastructure provision - rental of equipped laboratories and office space, creation of innovation friendly environment. There are now 80 tenants in PSTP: R&D centres of large companies, technology start-ups and innovative SMEs as well as some research institutions.


Education - PSTP runs ImagineLab - experiments, exhibition, planetarium, knowledge popularization and Park's Sprites kindergarten.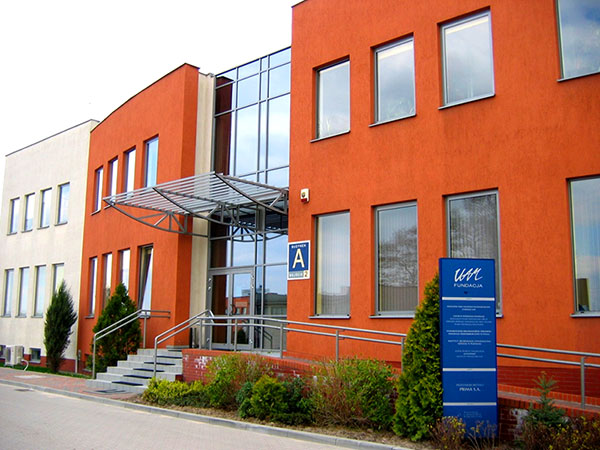 RESEARCH SERVICES
CHEMISTRY
Chemical Technologies Incubator - synthesis and analysis of chemical products, optimising and improving chemical processes technologies


Waste Cluster - Analytical, physical, chemical, technological and applied research concerning broadly defined waste management


Supercritical CO2 Laboratory - extraction (SFE extraction), segregation and purification of natural and synthetic products, qualitative and quantitative analysis of the products by means of supercritical CO2


Optimisation of Chemical Processes Lab - production of substances and chemical preparations with a specific formulation; conducting technological research regarding product synthesis, isolation and purification
PHYSICS
Poznań Radiocarbon Laboratory - performing 14C tests with the most modern accelerator technique (AMS): dating archaeological and geological formations not older than about 50 000 years. Clients are scientific institutions in the field of archeology, art history, geology, geomorphology, paleoclimatology, palaeobotany, biochemistry, food industry, etc. Poznań Radiocarbon Laboratory is the first of its type in Central and Eastern Europe.
BIOTECHNOLOGY
Biotechnology Centre - assessing microbiological purity of products and the environment, cultivation of microorganisms, fermentation of natural products, investigating microbiological activity of chemical substances


Genomic Laboratory - next-generation sequencing of DNA, detection of nucleic acids, biocomputational analyses
ARCHAEOLOGY
Consulting services in the field of conservation


Identifying the scope of archaeological research


Excavations, scientific reports, expert opinions on archaeological materials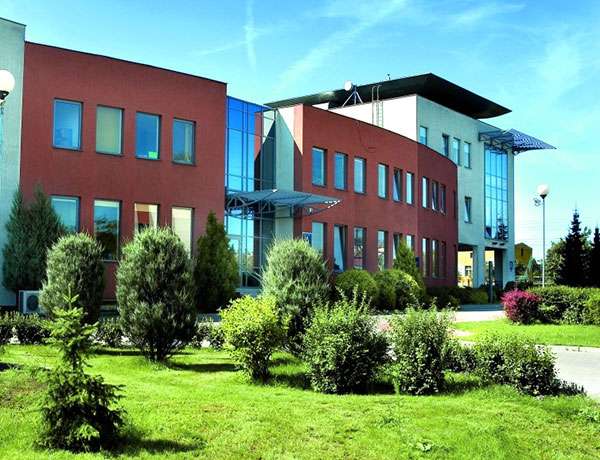 NEW TECHNOLOGIES DEVELOPMENT
PSTP helps companies and research teams in the development of new technologies and improvement of the existing ones. We cooperate with scientists from research centres based in Poznan and exploit scientific discoveries in industrial practice.
We are characterised by a wide range of research capabilities:
development of basic technological assumptions for the synthesis of chemicals and biochemicals,


balancing and scaling of chemical processes,


development of methodology for isolation and purification of synthesis products,


optimisation of chemical and biotechnological processes,


determination of possible recycling or disposal of process waste,


compilation of environmental instructions for a process design.
The board of experts, who can use unique research equipment, is able to provide a technological solution improving the product or the manufacturing method for customers from various lines of business (food industry, cosmetics, chemical industry, etc.). Each solution is developed individually, in a close cooperation with the employer.
Comprehensiveness of the service is ensured by specialised laboratories for chemical, biotechnological, process in supercritical CO2, photovoltaics and bioremediation work as well as the support for laboratories located at the Poznan Science and Technology Park (Chemical Technologies Incubator, Waste-Klaster research laboratory, Poznan Radiocarbon Laboratory).
Innovation support and technology transfer
information, training and counselling services concerning obtaining funds for research activities in the Regional Contact Point (Horizon 2020),


advising on possible commercialisation paths (licensing, spin off, purchasing technology),


advising and counselling within the scope of intellectual property


searching for investors.

Preincubation
PSTP experts conduct the entrepreneurship classes as well as workshops and meetings concerning entrepreneurship preincubation and incubation for students and doctoral students. PSTP also organises the internships, traineeships and study visits for students and doctoral students on the area of the Part. Morover, we support students, doctoral students and employees conducting knowledge-based economic activity.

Incubation and offices and labs for rent
Poznan Science and Technology Park offers space for business both to young and experienced companies and supports their dynamic development. We offer preferential lease rates and business-related support to startups.

We provide spacious, air-conditioned offices and an open space. Companies leasing the premises at our Park get access to social rooms, free car park and other facilities such as the Intranet, the entrepreneur's library and consulting services.

When designing our facilities, we took the future users' expectations into consideration. That is why our laboratories meet the highest standards. The adopted design solutions, installations and interior equipment take into account the specificity of research-related, scientific and technological activities.
Softlanding
Poland is a country of new business opportunities. We have developed a specialised service helping entrepreneurs from abroad to understand the Polish law, its language and the specificity of the Polish market in order to ensure their "soft landing" in the world of business in Poland. The softlanding offer is targeted at foreign traders who plan to set up a branch office or a subsidiary in Poland or would like to establish new contacts with Polish traders. The service is offered in two packages: the basic (3 months) and the extended one (6 months). The soft-landing service involves the lease of an office space with access to the Internet, a phone and conference rooms. More importantly, the company using the service is offered consulting services regarding company registration, legal provisions, tax regulations, financing, business modelling and marketing. What is more, a Business Consultant supports the company's representatives during the meetings with clients and contractors.
Study visits
Poznan Science and Technology Park offers study visits to groups who are interested in finding out more about the activities of the first technology park in Poland.

We offer the opportunity to meet with our experts from all PSTP departments:
research and laboratory departments,


Technology transfer departament which assists in science and business collaboration,


Research programmes department, specializing in the area of EU funds,


Pre-incubation department, offering services for people with ideas who plan to run their own businesses,


Incubation and business development department, which takes care of relationships with PSTP tenants and supports incubees,


Innovation Support Instruments Department, which offers support for regional and local authorities in development, monitoring and evaluation of regional innovation strategies and smart specialisation strategies.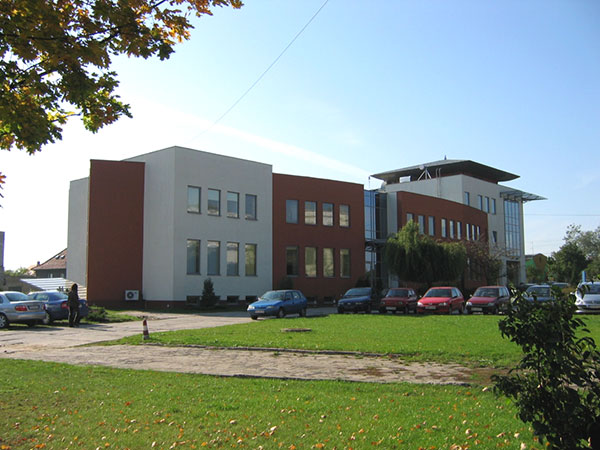 PSTP PROJECTS
Poznan Science and Technology Park for years has been implementing the projects in the area of research and development, international and academic entrepreneurship, innovation policy and technology transfer. EU funds have enabled the development of infrastructure of the Park and the launch of a technology incubator in 2006, and in recent years the high technology incubators complex. PPNT thus became one of the national leaders in companies incubation. We also have our own capital fund (established also thanks to EU funding). We invested in thirteen startups in the sectors of chemistry, biotechnology and ICT.
Recent projects include:
CASI - the project "Public Participation in Developing a Common Framework for Assessment and Management of Sustainable Innovation"

represents an EU-wide cross-sectoral partnership on innovation-related challenges and considers not only the impacts of social and technological innovation, but also the types of actors involved and their inherent interests. It thus effectively integrates the perspectives of civil society, SMEs, industry, policy stakeholders, and leading academics. More info

http://www.casi2020.eu/about/description/

EU-XCEL

- a Horizon 2020 and Startup Europe initiative which supports aspiring young tech entrepreneurs interested in co-founding new international information, communication and technology (ICT) startups through a new startup scrum training and mentored virtual accelerator initiative. More info

http://euxcel.eu/

Erasmus for Young Entrepreneurs

- a cross-border exchange programme which gives new or aspiring entrepreneurs the chance to learn from experienced entrepreneurs running small businesses in other Participating Countries. New entrepreneurs gather and exchange knowledge and business ideas with an experienced entrepreneur, with whom they stay and collaborate for a period of 1 to 6 months. The stay is partly financed by the European Commission. More info

http://www.erasmus-entrepreneurs.eu/index.php

ESSPO

- project addresses the issue of insufficient impact and efficiency of policies aiming to enhance SMEs competitiveness, especially their growth on national and international markets as well as their engagement in innovation processes. More:

http://www.interregeurope.eu/esspo/

Research projects - having the status of a science entity PSTP implements research projects in the field of chemistry, aimed at, among others, patent applications or develop new technology.

CONTACT:
Poznan Science and Technology Park of
Adam Mickiewicz University Foundation

ul. Rubież 46, 61-612 Poznań, Poland
T: +48618279700 Fax: +48618279701

E-mail: ppnt@ppnt.poznan.pl
WWW: http://www.ppnt.poznan.pl