Industrial and Technological Park in Czestochowa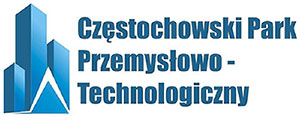 TYPE: Industrial and Technological
MANAGEMENT ENTITY: Regional Development Agency in Czestochowa
LOCATION: 42-200 Czestochowa, Poland, Waly Dwernickiego 117/121 Street and Odlewnikow 43 Street
SECTOR PROFILE: energetic, machining, IT, plastic processing, trainings, services, production, trade, storage
OFFER: investment areas with infrastructure, warehouses, offices including plots and areas.
Industrial and Technological Park in Czestochowa consists of offices arranged in a modern style, warehouses and production halls which were created with a view to create favorable conditions, which will support development of small and medium companies. The Park was created in response to needs of businessmen regarding modern infrastructure offered on attractive terms.
There are two locations put into service for businessmen:
Building situated in Waly Dwernickiego 117/121 Street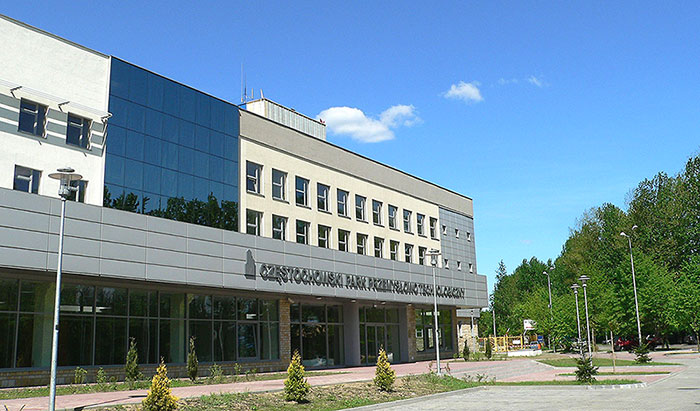 Strenghts:
office block with conference and training center,

over 3626m2 of modern areas: office, production and warehouses (4 floors)

usable areas from 18 m2 to 80 m2,

comfort and safety,

good access , close to the city center,

attractive prices,

monitored area of entrance with the reception,

secure car park,

rich additional offer for tenants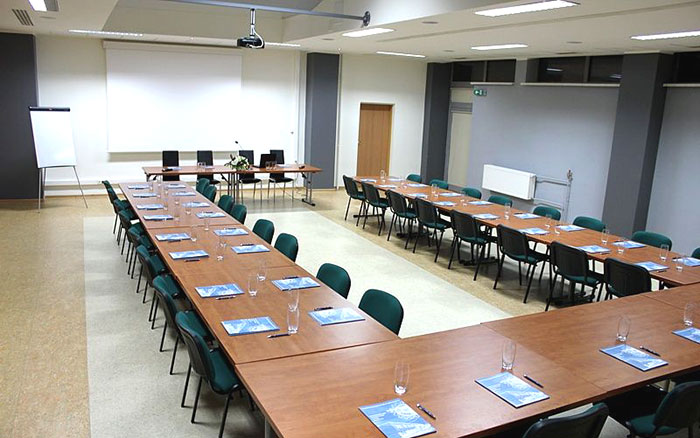 Standard of building and facilities:
access control system,

security 24h/7,

restaurant/catering,

trainging rooms for maximum 250 people,

ramp,

lifts, including luggage lift,

air conditioning,

Wi-Fi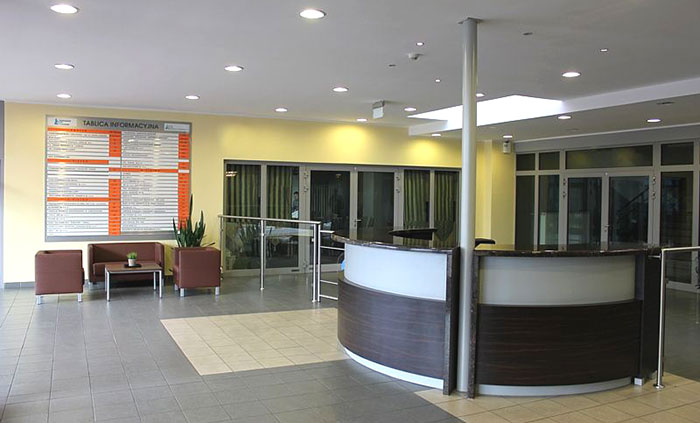 Building situated in Odlewnikow 43 Steet:

Strenghts: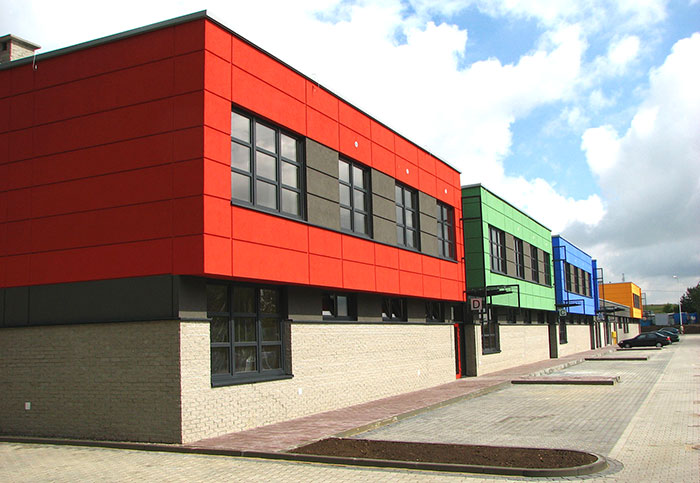 fully-equipped modern production halls with office and social rooms with central heating,

building and car parks- monitored,

security 24h/7,

in A hall gantry with a capacity of 16 t and lifting height 7,00 m.

hall A 2057 m2, office and social rooms 416 m2,

hall B, C i D 720 m2 each one, office and social rooms in hall B, C and D 320m2 each one,

perfect location close to route DK1 (Warsaw-Katowice)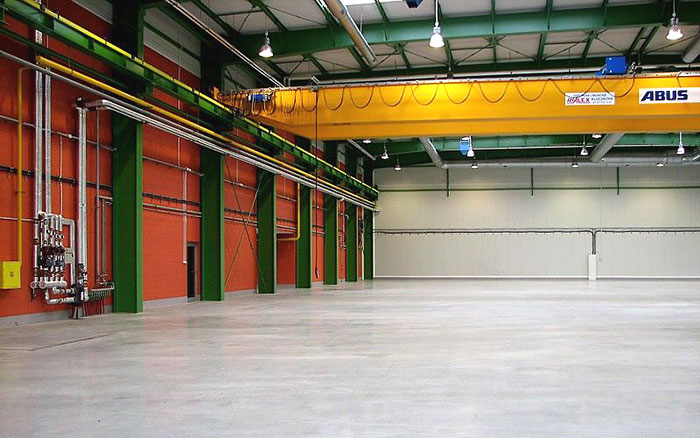 Companies working in Industrial and Technological Park in Czestochowa:
Currently in Industrial and Technological Park in Czestochowa work 52 companies employing approximately 245 people.
The biggest companies:
Magneto Sp. z o.o.

Pracownia Informatyki NUMERON Sp. z o.o.

Ledar Sp. z o.o. Spółka Komandytowa

Pulsarex Sp. z o.o.

Teseo Polska Sp. z o.o.

Energotechnika Engineering Sp. z o.o.

Grupa Fachowiec Drewno sp.j.
CONTACT DETAILS:
Industrial and Technological Park in Czestochowa,
42-200 Częstochowa, Poland
Waly Dwernickiego 117/121 Street loc. 117,
phone: +48 34 373 10 92,
fax: +48 34 373 10 78,
mobile: +48 601 095 161,
e-mail: czppt@arr.czestochowa.pl,
WWW: www.czpp.com.pl,
WWW: www.arr.czestochowa.pl