NEWS
Polish - Algerian Business Forum
"Algeria has become our third major trading partner among Arab countries and second in Africa", said deputy prime minister Janusz Piechociński during Poland-Algeria Economic Forum which took place 4 March 2015 in Algeria. The meeting is a part of a business mission to Algeria where PAIiIZ is represented by deputy president Monika Piątkowska.
During the event, deputy president Piątkowska presented cooperation opportunities for the most prospective sectors in both counties - construction, medical, pharmaceutical and food industries. "Polish creativity, hard work and enterprise is the way to develop the innovations", noted Mrs Piątkowska. Janusz Piechociński recalled that Algeria was included in governmental project of promoting Polish economy on international markets, provided in 2013-2014.
| | |
| --- | --- |
| Meeting between Polish deputy prime minister Janusz Piechociński and Algerian minister of industry Abdessal Bouchouar | Signing economic MoU between Poland and Algieria |
We would like to enter the door of North Africa for Polish companies with the assistance of Algerian companies. I see many opportunities for Algerian entrepreneurs who help to develop our presence in Africa", he said. In 2014, trade between Poland and Algeria doubled and reaching over $736 m.
Poland Algieria Economic Forum
34 Polish companies including construction, renovation of old buildings, windows and doors, rail, IT, automotive, engineering, medical, energy sectors took part in the mission. (PAIiIZ)
More information: http://www.paiz.gov.pl/20150304/poland_algeria_economic_forum (Ministry of Economy/PAIiIZ)
Mission to China
PAIiIZ president Sławomir Majman is currently heading PAIiIZ mission to China. The programme of the delegation includes meeting with DRC, Chinese agri-food sector and a visit to the University of Renmin in Beijing.

On 3 March, Mr Majman paid a visit to minister Li Wei - the head of Development Research Center (DRC). During the meeting, Mr Li Wei agreed to visit Poland this year and to take part in a conference dedicated to re-establishment of the New Silk Route linking Europe through Poland with China. The Chinese delegation is also supposed to paid a visit to this year's European Economic Congress in Katowice and to BALTEXPO trade fair in Gdańsk.
During the mission the meeting with representatives of COFCO - one of the biggest Chinese agri-food company was held. PAIiIZ can offer an investment support for companies from China interested in creation of new jobs in Poland and cooperation with Polish exporters.
Visit at the Renmin University of China in Beijing was one of the highlight of the mission to China. PAIiIZ president made a speech on the New Silk Route and the Central Eastern Europe. During the official ceremony, Mr Majman was named the Senior Fellow of the University. (PAIiIZ)
Contest for the store operator at EXPO 2015
PARP - the organiser of the Polish National Stand at EXPO 2015 in Milan announced a contest for the operator of the store at the Polish Pavilion during EXPO 2015 and Polish on-line shop dedicated to the event.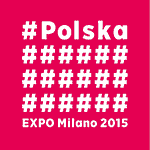 The winner of the contests will be responsible for the complex organisation and management of the store at the Polish Pavilion, that will offer high quality Polish food products for all visitors.
The store will be operating from 1 May to 31 October 2015. Moreover, the store operator will be also responsible for designing, creating and management in three languages: Polish, English and Italian of the on-line shop with Polish products.
Also providing logistic services for the e-shop is needed. The offers should be submitted by 11 March by 10:00.
All information regarding the contest is available on: http://bip.parp.gov.pl/index/more/46202 (Polish version only).
(PARP)
MTU Aero Engines in Aviation Valley gets bigger
Affiliate of MTU Aero Engines from Germany, expands its branch in Poland. On 27 February the company officially opened its new 10,000 sq meter production facility in Rzeszów.
The new investment increases the built-up area of the company's branch in Rzeszów by 50 percent. MTU is laying the foundation for the production and volume ramp-up for the new engine programmes.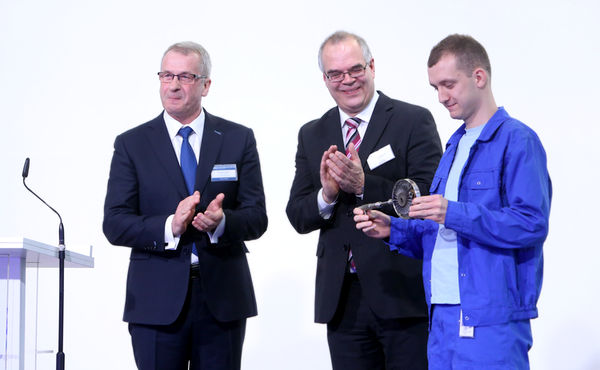 The grand opening of MTU Aero Engines' s new production facility in Rzeszów (source: MTU Aero Engines Polska)
For the game-changing PW1000G family of geared turbofan engines, which will power the Airbus A320neo and other aircraft, the Rzeszów facility will produce components and perform preparatory work. The total investment of the project amounts to some €40 m.
More information: www.paiz.gov.pl/20150227/mtu_aero_engines_in_aviation_valley_gets_bigger (PAIiIZ/ MTU Aero Engines)
New investment in Pomorska SEZ
Plastiko received business permit from Pomorska Special Economic Zone.
Under the investment, the company will buy and implement the production line. The total value of investment reached €20m. 30 new jobs are expected to be created. (Ministry of Economy)
IVENA LOG in Słupsk SEZ
IVENA LOG is planning to create a new Logistic Centre in Słupsk Special Econimic Zone to provide outsourcing services there.
The total budget of the new investment reached €14m. The company will also create 12 new jobs.
MACROECONOMIC POLAND
Exchange rates (as of 05.03.2015):
| | | |
| --- | --- | --- |
| | Buy | Sell |
| USD | 3.7236 | 3.7988 |
| EUR | 4.1300 | 4.2134 |
Source: www.nbp.pl
EVENTS
7th TIME Economic Forum
PAIiIZ took the patronage over TIME the Economic Forum (Telecommunication, Internet, Media, Electronics). The event will be held on March 9 at the Hilton Hotel in Warsaw.
Today, ICT sector impacts on the development of the industry, infrastructure and services. The goal of this year's TIME Economic Forum is to promote the Programme for Digital Development of Infrastructure and Industry (PCRIP).
During the forum, the most important issues of ICT sector which determine the rate and directions of its development will be discussed.
Registration is available: http://rejestracja.fgtime.pl/
More information: www.fgtime.pl (KIGEiT)
Expand your business to Emirates
PAIiIZ took a patronage over the conference dedicated to an expansion of foreign companies to the United Arab Emirates, entitled "Expand your business to the Emirates". The meeting will be held on March 10 at the Bristol Hotel in Warsaw.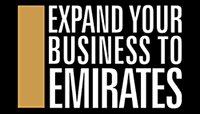 Thanks to the presence of the RAK Investment Authority, participants will learn about benefits of investing in the United Arab Emirates. After the official part of the meeting entrepreneurs will have the opportunity to establish business relationships through B2B conversations.
The meeting begins at 9:00.
More information and applications for participation: www.mkbl.eu/#!news/c1msm
(MK Business Link)
Go Global! Go Turcja! Conference
PAIiIZ took the patronage over "Go Global! Go Turcja!" conference arranged by Rzeczpospolita daily. The meeting will be held on 10 March at 10:00 in InterConinental hotel in Warsaw.
During the meeting participants will share their experience on how to provide business upon Bosworth River as well as how to avoid mistakes there. Turkish economy is developing fast while the society is getting richer. Due to that the country is an interesting market to sale goods and services. Also for Polish business Turkey is considered as a gate to the expansion on Middle East and Northern Africa.
The access is available by 6 March by julia.baranowska@rzeczpospolita.pl.
More information: www.rp.pl/goglobal (RP)
Poland as a partner - country of ISH Frankfurt
For the first time Poland was selected as a partner - country of ISH Frankfurt fair, which will be held between March 10 and 14 in Frankfurt upon Main. The event is organized by Trade and Investment Promotion Section in Cologne.
ISH Frankfurt is one of the biggest international events linking the issues of effective use of resources as water and energy. At the fair one will have the opportunity to visit Poland's national stand. Also activities promoting Polish economy will be established there. The event will be attended by over 90 Polish exhibitors.
More information: www.kolonia.trade.gov.pl/pl (WPHI Kolonia).
Logistics, Investments and the Future
On 19 March Gliwice will host the 4th conference entitled "Logistyka Inwestycje Przyszłość" (Logistics, Investments and the Future). PAIiIZ took the patronage over the event.
The discussion panel will focus on trends in global supply chain and the world's logistic map - how it looks today and how it will be changed in the future under the current economic and political situation and other factors.
For more information visit: www.prospectsinpoland.com (Prospects in Poland)
Investment Summit "Select USA"
Register at the second Investment Summit "Select USA", which will take place on March 23 and 24 in Washington. This event will help to get answers for questions related to the process of opening office, starting production or creating a distribution centre in the United States.
The meeting is dedicated to all investors as well as to professionals, trade chambers and associations active in investment in US area.
More information is available on www.SelectUSAsummit.com or by Witold Czajkowski, +48 22 625 43 74 from the US Embassy. office.warsaw@trade.gov. (the Embassy of U.S.)
ANALYSES AND REPORTS
Innovators of 2015
We invite you to participate in the "Inicjator Innowacji 2015" contest organized by Newsweek weekly and PwC. Ministry of Economy took the honorary patronage under the contest.
"Inicjator Innowacji 2015" is addressed to all innovative organisations - regardless of size, form of ownership and economic sector. Participants will be assessed in four categories: large companies; SMEs; start-ups; joint projects of business and science.
The contest has been created to promote innovation in the Polish market. The competition aims to select and award fast developing organizations that introduce innovative solution.
Registration is available on-line: www.newsweek.pl/innowacje by deadline March 23. (PwC)
FROM THE REGIONS
Vocational Training Map of Poland
Due to the agreement on vocational training development in Poland signed on 23 January by four Polish Ministries, the special map of vocational training offer in Poland was created.
Polish Ministry of National Education published the map where vocational trainees can find information on apprenticeships offered by companies operating in special economic zones in Poland. The map is divided on 16 provinces. Currently, 194 specialties are offered in Poland under vocational training programme. In Poland there are 1957 technical secondary schools and 1,684 vocational schools. The popularity of vocational education is growing in the country. Now, about 37% of students learn at technical secondary schools while 17% have selected vocational schools. (MG / MEN)
See the vocation training map of Poland: https://men.gov.pl/dodatki/mapazawodowe/.
Poland's Best Communities
On 27 February, Warsaw School of Economies (SGH) hosted the award ceremony of the "Gmina na 5" (The Best Community Award) contest that was held under the patronage of PAIiIZ. This is the sixth time when SGH provides the research on readiness of Polish communities to provide services to investors.
The survey lead by Warsaw School of Economies focused on such factors of communication policy of Polish communities' managers towards investors as: the access to information on web sites (Polish and English version); the rate in response to queries of investors and the quality of e-mails response.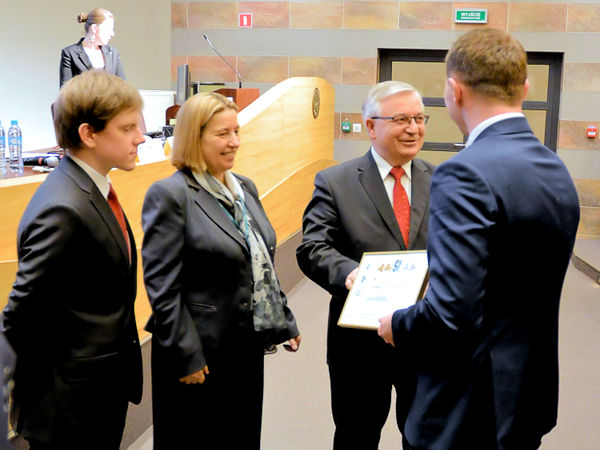 "Gmina na 5" award ceremony
Oświęcim with 91 scored points in the survey is the leader among surveyed communities. The second were Toruń and Krosno. The "top 10 Communities List" also includes: Katowice, Ostrowiec Świętokrzyski, Tarnów, Bydgoszcz, Mińsk Mazowiecki, Grodzisk Mazowiecki and Płońsk.
More information: www.paiz.gov.pl/20150215/polands_best_communities (PAIiIZ)
DID YOU KNOW...?
From idea to ready a product - Polish innovation in the world
Last year, 130 Polish inventions won awards and medals at international exhibitions.
A waistcoat with thermoregulatory properties, fabrics that protect from electromagnetic radiation, a dietary supplement designed to help prevent Alzheimer's disease, and mirrors that self-adjust to a motorcyclist's riding position - all those innovations have been acclaimed at exhibitions around the world, including Geneva, Nuremberg, Brussels, Seoul, Taipei, Sevastopol and Kuala Lumpur.
The winning Polish inventions were presented during this year's exhibition at the Copernicus Science Centre in Warsaw. One could watch there inventions used in engineering, medicine, materials technology, food production technology, robotics and nanotechnology. Their creators represent the world of science and work at outstanding science centres. Among them there are also young inventors - even secondary school pupils.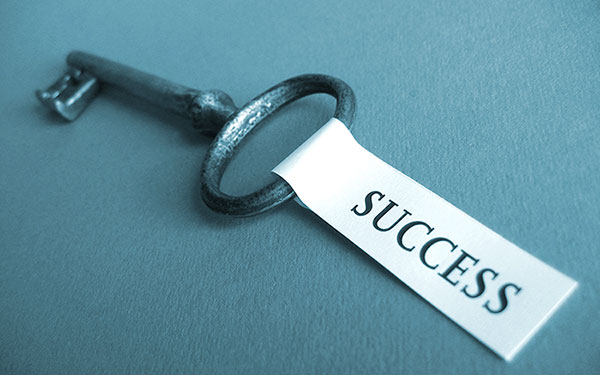 © Falko Matte - Fotolia.com
Additionally, an increasing number of innovation incubators, technology transfer centres and innovation brokers help innovators in transforming their inventions into market products. (www.polska.pl)
More information: www.polska.pl/en/business-science/achievements-science/polish-inventors-recognised-internationally/
---

Editorial office:
Polish Information and Foreign Investment Agency, 00-585 Warsaw, Bagatela Street 12
Information and Communication Department, tel: +48 22 334 99 49, fax: +48 22 334 99 99,
e-mail:
redakcja@paiz.gov.pl