Invest Park builds 10 new production facilities for PLN 80m
Wałbrzych Special Economic Zone is to invest PLN 80m for constructing new industrial facilities for rent. The project should increase the investment attractiveness of the zone.
WSEZ has already started building production hall with the area of 5000m2 in Dzierżoniów and the two times bigger facility in Września. New ready-to-use industrial buildings will be also built in Wałbrzych, Twardogóra, Bolków and Wądroż Wielki. According to the deputy minister of economy Ilona Antoniszyn-Klik, one should also expect new buildings in Bielawa, Nowa Ruda and Bystrzyca Kłocka.
This is the continuation of the project of constructing production facilities within the Wałbrzych Special Economic Zone that has been started in 2014. It has been implemented to activate small business centres in the zone. Last year, the zone built facilities for rent in Wałbrzych, Bolecławiec, Nowa Ruda and Kłodzko. In total, the WSEZ plans to construct 10 of such buildings.
Good infrastructure should attract new investors, due to the lower costs of the business activation. This should also lead to the creation of new jobs in the region. (Ministry of Economy)
Scanaqua again in ŁSEZ
Scanaqua Ltd has just received the second business permit from Łódź Special Economic Zone. This is also the sixth investment entering Łódź SEZ this year.
Under the reinvestment in ŁSEZ, the member of international Geberit Group, Scanaqua, intends to invest at least PLN 8.2m and create at over 20 new jobs until the end of 2017.
Located in Ozorków subzone of Łódź Special Economic Zone, Scanaqua manufacturing facility, specializes in the production of bathtubs and acrylic shower trays. It is also the centre of design and manufacturing of these products. Due to the new investment, the company plans to diversify its production capacity by manufacturing new components for water and gas disposal systems, made of stainless steel, carbon steel, copper as well as the alloy of copper and nickel, iron and brass. (ŁSEZ)
ANALYSES AND REPORTS
Polish GDP grows faster then in the UE
According to estimates of Eurostat, during the second quarter of 2015, in Poland, the seasonally adjusted GDP went up by 0,9% compared with the previous quarter and by 3,6% y/y.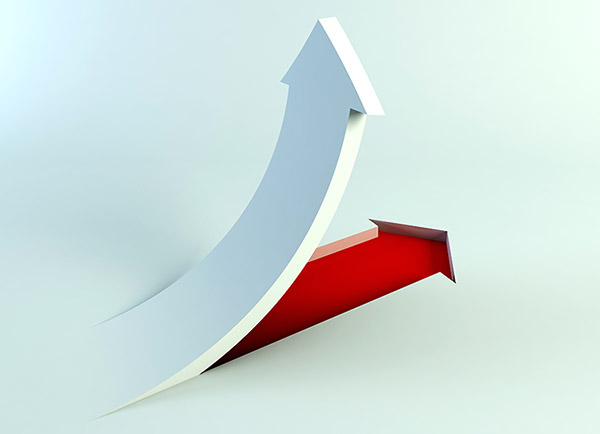 © auris - Fotolia.com
Poland achieved better result then the whole EU including the euro zone area, since seasonally adjusted GDP rose by 0.3% in the euro area and by 0.4% in the EU28 during the second quarter of 2015, compared with the previous quarter. Last quarter only Spanish GDP improved much than Polish one (by 1% q/q) while GDP of the Czech Republic and Romania grew faster then Polish one last year (by 4.4% and by 3.7% respectively). (Eurostat)
The Greek crisis not as scary as it seems! Polish export to Greece increased by 37.6%
According to the Ministry of Economy, during the first half of 2015, Poland recorded the highest level of trade exchange with Greece in the history. It is estimated that the value of trade amounted to € 699m. This is 44.4% more than in the same period in 2014. The export was worth € 425.32m and increased by 37.6% y/y.
While import from Greece amounted to € 273.40m and rose by 56.5% compared to the respective period in 2014.
According to the Polish Trade & Investment Promotion Section of the Polish Embassy in Athens, the list of the export bestsellers from Poland to Greece includes: agricultural products, especially beef and veal, mushrooms, confectionery, tobacco, milk and dairy products as well as cereal products, cosmetics, pharmaceuticals, chemical components and devices for digital data processing, washing machines, freezers, pneumatic tyres, motor vehicles, wood furniture and heating stoves.
Poland has the necessary potential and the capacity to boost the market share of food products in Greece. Greek food and beverages industry together with catering industry are the fastest growing ones in the whole Mediterranean region. During fairs and promotion events Greek importers expressed their enthusiastic attitude towards Polish offer of agricultural and food products. Therefore, agricultural and food products as well as HORECA assortment seem to be a great chance for Polish export. (WPHI)
FROM THE REGIONS
Welcome to the land of Polish gingerbread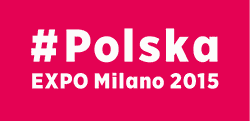 It's time for a region of contrasts at EXPO 2015 in Milan. The promotion week of Kujawsko-Pomorskie province has just started in Milan. The Kujawy and Pomerania region boasts the largest collection of raw Romanesque architecture and red brick towering Gothic buildings. On the other hand, it is a rapidly developing academic centre.
Located in the northern part of Poland, with strong industrial and agricultural traditions, Kujawsko-Pomorskie is a dynamically developing academic centre, with the leading Nicolaus Copernicus University in Toruń and numerous other centres that support the inflow of new technologies to the industry. The Pomeranian Special Economic Zone operates there as well. Its convenient location - close to the main communication routes - is one to the investments advantages.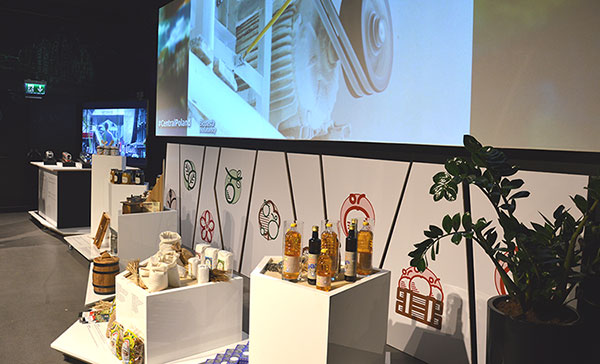 Promotion Week of Kujawsko-Pomorskie Province at EXPO 2015 in Milan (source: PARP)
During the promotion week of Kujawsko-Pomorskie at EXPO in Milan, representatives of the province encourage all not only to investment in the region but also to visit it and enjoy its tourist attractions. Visitors of Polish Pavilion are invited to take part in cultural events and herb workshops. All guests are also welcome to try to bake and taste a gingerbread - culinary symbol of the region.
The promotion week of Kujawsko-Pomorskie province in the Polish Pavilion in Milan lasts until August 22. (PAIiIZ)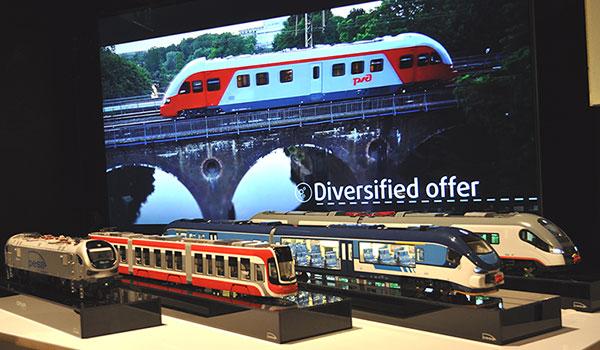 Promotion Week of Kujawsko-Pomorskie Province at EXPO 2015 in Milan (source: PARP)
DID YOU KNOW...?
The most surprising Polish export goods
Everyone knows about the successes of Polish export of furniture, windows, food products, cosmetics and automotive parts. However, only few knows that Poles also sell quite unusual goods abroad as false teeth, globes or beards, eyelashes and braids.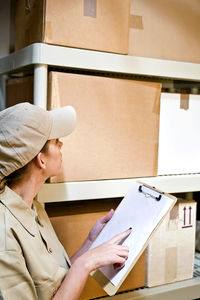 © evok20 - Fotolia.com
Basing on GUS (Polish Central Statistic Office) data, financial Institution AKCENTA, prepared the list of the most unusual goods exported by Polish companies. It turns out that Poland is a real export player regarding…playing cards. Last year, playing cards were one of the bestsellers in Polish foreign trade to the 28 Member States of the European Union. They were very popular in France. The French bought nearly 300,000 kg of playing cards for over PLN 5m. The total value of Polish playing cards sold abroad in 2014 reached PLN 26m. This is almost as much as the entire Polish export to Venezuela!
To add more, over 565,000 pieces of artificial teeth were sold to Moldova, Azerbaijan, Georgia, but also to French Polynesia. On the other hand, Polish companies earned more than PLN 1.4m for selling decorative world globes mostly to Russia. Poland earned much by selling 'beards, eyebrows, eyelashes, braids. The total value of export of such items was estimates by GUS for PLN 661,646. Beards, eyebrows, eyelashes and braids made in Poland are popular among Scandinavians, especially Norwegians and Finns. In 2014, both nations bought more than a thousand kilos of these products, each.
Not only Poles sell slightly unusual things but they are also increasingly interested in buying unique products. According to the data provided by Akcenta, the list of top Polish import blockbusters includes: exotic reptiles and bristles or hair of wild boars, pigs, and badgers bought from China, the Netherlands, Spain and Germany (for brush making). "Customers serviced by Akcenta operate mainly in the SME sector. These companies are usually good in fining market niches. For example, we cooperate with customers, that buy coffins, garbage for recycling or bumblebees", says Radosław Jarema, the head of AKCENTA.
Except from above mentioned goods, which can be perceived as unusual products, Poland imports very important everyday products. One of them is a toilet paper. Last year, Poland bought nearly 30.5m kg of toilet paper worth PLN 171.5m. One would be surprised to hear that among the biggest suppliers of toilet paper there are such distant countries as: Israel (355.800kg) Australia and Mexico. (Akcenta / PAIiIZ)
---

Editorial office:
Polish Information and Foreign Investment Agency, 00-585 Warsaw, Bagatela Street 12
Information and Communication Department, tel: +48 22 334 99 49, fax: +48 22 334 99 99,
e-mail:
redakcja@paiz.gov.pl