NEWS
The Eastern Poland Week in Milan
Between 11 and 17 May during EXPO 2015 in Milan the Eastern Poland Week promoting the Macro-region will be held. During the week, marshals of provinces representing the region will discuss the potential and investment advantages of the Eastern Poland in aviation, food, furniture and machined-metal sectors.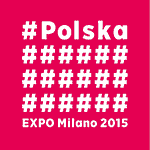 The Promotion of Eastern Poland Conference, held in the Principe di Savoia hotel in Milan on 13 May at 11:00, will be the main highlight of the programme of the Eastern Poland Week at EXPO 2015. During the meeting, speakers will present potential of macro-region, including economic specialties of each province. Participants of this event will also have an opportunity to learn about the offer of Lublin Science And Technology Park.
All guests of The Eastern Poland Week will be invited on 13 May at 16:00 to the music show of Polish mezzo-soprano singer Alicja Węgorzewska. The play entitled "Diva for rent" by Jerzy Snakowski is a monodrama in which singer shows how the opera's origins. The special scenography has been prepared by Rafal Olbinski. The show of Alicja Węgorzewska will be repeated on 14 May at 18:00.
More information: www.paiz.gov.pl/20150504/the_eastern_poland_week_in_milan. (PAIiIZ)
Strong Polish representation at SIAL in China
This year Poland is one of the biggest exhibitors at SIAL in Shanghai - the biggest food trade fairs in Asia. Over 110 Polish companies are presenting their offer at the huge trade stand that covers 800m2. This is the biggest Polish delegation Poland has ever send to foreign trade fairs.
"China is the biggest and the fastest growing market in the world. Therefore, Poland should be present there and not just ask if it is worth to be there", argues Tadeysz Chomicki, the Ambassador of Poland in China. As Chomicki argues when promoting food in China, Polish companies should always establish common representation at one national trade stand. "For, Chinese perspective, even the biggest Polish company is considered as small therefore so recognition on the Chinese market needs time.", said ambassador.
Among Polish companies present at SIAL in Shanghai one can see the offer of 21 companies from the Eastern Poland that represent such sectors as: dairy, brewery and agri-food processing. Polish trade stand attracts many SIAL visitors. Especially culinary shows by famous Polish chefs as Karol Okrasa who promoters products of the Eastern Poland as well as Konrad Birek and Marcin Piotrowski gather many people. During the even, Karol Okrasa also took part in the international culinary show "La Cuisine" as a Polish representative.
More information: www.paiz.gov.pl/20150507/strong_polish_representation_at_sial_in_china. (PAIiIZ)
Polish - Portuguese Chamber of Commerce the best
Polish - Portuguese Chamber of Commerce (PPCC) located in Warsaw has been named as the best chamber promoting Portuguese business in the world in 2014.
PPCC was awarded for its contribution to the internationalization of Portuguese companies, acquisition of new foreign investments and promotion of the Portugal brand in the world. According to PPCC president, Pedro Pereira da Silva, Poland is an important market for Portuguese companies; for instance: Jeronimo Martins, Millennium Bank, Mota-Engil, BESI, EDP Renewables, Martifer Renewables, Colep, BA Glass, Eurocash are present in Poland. (PPCC)
Sandoz in Stryków
A modern drug packaging and distribution centre was created by Sandoz in Łódź Special Economic Zone. The opening ceremony of the investment was attended by deputy prime minister Janusz Piechociński and PAIiIZ president Sławomir Majman.
"This is an important day for the Polish pharmacy. Opening of Sandoz's drug distribution centre will lead to the creation of 130 new jobs in Stryków", commented Sławomir Majman. Sandoz investment project woth PLN 171m and basing on the expansion of the centre in Stryków was supported by PAIiIZ since 2012.
More information: www.paiz.gov.pl/20150507_new_ivestment_of_sandoz_in_strykow. (PAIiIZ)
Padma invests again
One of the biggest investors in Suwałki SEZ received the next business permit in the zone.
The company will build a production hall and spend PLN 63m for that purpose. It is expected that 1000 people will find a job there.
The company is one of the 10th biggest suppliers of IKEA in CEE. Last year, the company produced 24 million mirror frames for the Swedish giant. (Ministry of Economy)
New investment in Pomeranian SEZ
SPG Polska received permit to provide business in Stargard Szczeciński sub-zone of the Pomeranian Economic Zone.
Investor plans to establish a production of packaging products that will be sold in CEE and Scandinavia. The total value of investment project is estimated at PLN 28m. At least 20 new jobs will be created there. (Ministry of Economy)
MACROECONOMIC POLAND
Exchange rates (as of 07.05.2015):
| | | |
| --- | --- | --- |
| | Buy | Sell |
| USD | 3.5432 | 3.6148 |
| EUR | 4.0172 | 4.0984 |
Source: www.nbp.pl
ANALYSES AND REPORTS
EC: Poland on the top of EU economic growth
On 5 May, the European Commission published the Spring Economic Forecast 2015. It shows that the spring has finally come to The European Union. Europe's economies are benefitting from many supporting factors at once. Oil prices remain relatively low, global growth is steady, the euro has continued to depreciate, and economic policies in the EU are supportive.
Except Cyprus, EU Member States will record a positive GDP in 1015. Real GDP in 2015 in the EU is now expected to rise by 1.8% and by 1.5% in the euro area, respectively 0.1 and 0.2 percentage points higher than projected in February. In comparison to the rest of EU Poland is on the top. With expected GDP growth by 3.3 % in 2015 it is the fourth fastest developing economies in the European Union. Growth momentum is expected to remain robust in Poland over the forecast horizon, underpinned by solid domestic demand and tighter labour market is that is expected to translate into higher nominal wage growth. (European Commission)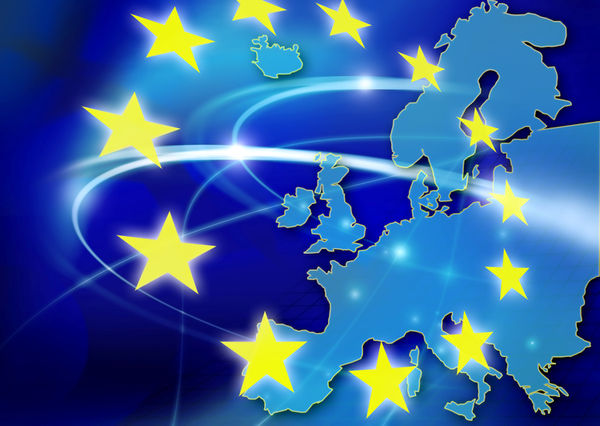 © vaso - Fotolia.com
Reach the Spring Economic Forecast 2015: http://ec.europa.eu/economy_finance/eu/forecasts/2015_spring_forecast_en.htm
Spring salary survey
Salary Surveys by Advisory Group TEST Human Resources has just been publishes.
508 companies operating in Poland took part in the survey. The results of the survey are available on: http://raportplacowy.pl/en/start.html. (Advisory Group TEST Human Resources)
DID YOU KNOW...?
Start up by those who love swimming - Swimmo
The Swimmo device has been created by and for those who love swimming. This smart tool that can easily replace a personal swimming trainer will be available on the market in October.
The device is intended both for people who want to keep fit and those who want to improve their body shape and stay in good health. Swimmo features an innovative sensor that enables heartbeat recognition directly from the swimmer's wrist. The watch can communicate messages such as "slow down", "keep the pace", or "speed up". Swimmo also measures the distance, pace, amount of calories burned as well as the time spent in water. It syncs the results with a dedicated mobile app so that users can compare and aim to improve. The smartwatch also allows sharing the results in social media and on popular sports websites, including RunKeeper.com. Additionally, when being out of the pool, it serves as a designer sports watch displaying current date and time.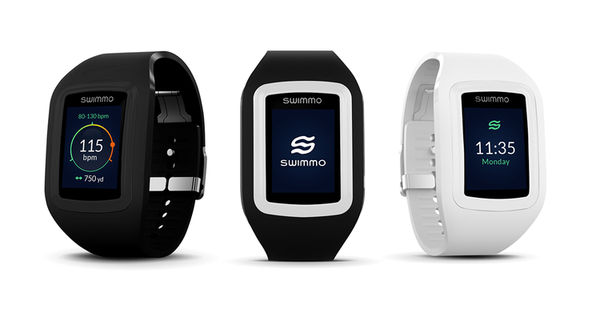 Smartwatch "Swimmo" (source: Swimmo)
Currently, Poznań - based Swimmo start-up is promoting the smartwatch and personal swimming coach, on the biggest crowdfunding platform in the world: Kickstarter.com.
Until not, the start up has already received $100,000 overtaking the funding goal of $39,000! (Swimmo)
---

Editorial office:
Polish Information and Foreign Investment Agency, 00-585 Warsaw, Bagatela Street 12
Information and Communication Department, tel: +48 22 334 99 49, fax: +48 22 334 99 99,
e-mail:
redakcja@paiz.gov.pl