NEWS
Multi - product economic mission of Polish companies to Rio de Janeiro, Brazil
Polish Information and Foreign Investment Agency in Warsaw organizes a multi - product economic mission to Rio de Janeiro from June 13th to June 17th of 2011.

Participation in the mission will be a great opportunity to establish economic contacts and cooperate with Brazilian partners. Entrepreneurs will take part in a Polish - Brazilian economic Forum that is being organized by PAIiIZ in Rio de Janeiro in cooperation with Apex Brasil and Department of Trade and Investment Promotion of the Polish Embassy in Sao Paulo, will be also able to conduct direct talks and meetings with Brazilian partners during match - making session accompanying the Forum. Each participant will be provided with a possibility of around 3 to 5 meetings with Brazilian entrepreneurs. As a part of its domestic and international marketing activities, PAIiIZ shall ensure preparation, printing and distribution of promotional materials on Polish delegation according to information received form entrepreneurs. The Rio de Janeiro Mission will also provide an opportunity to visit Brasil Offshore 2011 Fair that will be held from June 14th to June 17th in Macaé where WPHI Sao Paulo organizes information stand.
We kindly ask you to send requests along with required attachments until May 6th 2011 via traditional mail to the address: Polish Information and Foreign Investment Agency, 12 Bagatela St., 00-585 Warszawa along with a note: DPG - Economic Mission - Brazil or via e-mail: katarzyna.rosinska@paiz.gov.pl as well as via fax: (22) 334 99 90.
Economic Mission is being organized as a part of a system project "Promotion of Polish economy on international markets" (activity 6.5.1 of the Innovative Economy Operational Program). (PAIiIZ)
Go to top...
German business likes Poland
We invite you to the conference "Poland still attractive for German investors" that will take place on May 5th 2011 in Warsaw.

Polish Information and Foreign Investment Agency and Polish German Chamber of Industry and Commerce would like to invite you to the conference "Poland still attractive for German investors" that will be held on May 5th in PAIiIZ Information Centre, 12 Bagatela St. in Warsaw, from 11:00 to 13:15.
During the conference, a report prepared by Polish German Chamber of Industry and Commerce on evaluating Poland's investment attractiveness when compared to the Central and Eastern Europe region according to German investors will be presented. Ranking of investment locations in Central and Eastern Europe takes into account, among others the economic situation, the outlook for business activity and an assessment of the individual factors of investment location. The report answers questions such as: Which are the best and the worst determinants assessed by German investors? Whether Poland should seek to introduce the Euro? How many German investors were to re-invest in Poland? And finally: Will Poland will defend its leading position in ranking?
The rest of the conference will be a panel discussion, during which representatives of the Ministry of Economy, the German Embassy in Poland, the experts of the German market, and German investors in Poland will try to answer the question, "Is Poland still attractive for German investors?".
The conference will be held in Polish and English. Simultaneous translation will be provided by organizers. The conference is free of charge.
In order to provide comfortable conditions in the room we ask you to confirm your participation in the conference by April 29th via e-mail: karolina.dresler@paiz.gov.pl or ksoszka@ahk.pl. (PAIiIZ)
Go to top...
Baltic Business Forum
Third time already Baltic Business Forum, Polish Information and Foreign Investment Agency, Świnoujście City Council, West Pomeranian Voivodship Marshal Office and Baltic Business Forum organizers have a pleasure to invite you to the entrepreneurs and politicians meeting in hospitable Świnoujście and Heringsdorf that will take place from April 27th to April 29th of 2011. This Baltic Business Forum is entitled "Europe: North, East - business without borders".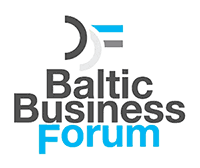 Ministry of Economy holds honorary patronage over the Baltic Business Forum 2011. Deputy Prime Minister, Polish Minister of Economy Mr. Waldemar Pawlak will participate in a debate during Forum's Inaugural Session entitled "Europe - North, East". This debate will be dedicated to the evaluation of the involvement of potential of economies of Baltic countries in a development of our eastern partners.
Many illustrious guests have confirmed their participation in this year's Baltic Business Forum 2011 conference, among them: Mr. Artis Kampars - Minister of Economy of Latvia, Mr. Sergiu Ciobanu - Deputy Minister of Economy and Commerce of the Republic of Moldova, Mr. Archil Kekelia - Deputy Minister of Economy and Sustainable Development of the Republic of Georgia. Aleksander Kwaśniewski - former Polish President, Waldemar Pawlak - Deputy Prime Minister, Minister of Economy of Poland, Sławomir Majman - President of the Board of Polish Information and Foreign Investment Agency, Olgierd Geblewicz - Marshal of West Pomeranian Voivodship, Piotr Krzystek - Mayor of Szczecin, Jacek Piechota - President of the Board of Polish Ukrainian Chamber of Economy as well as founder and chief operating officer of Baltic Business Forum Association and Mr. Dariusz Rosati - chief executive officer of Baltic Business Forum Association will all take part in the Forum's inauguration. Moreover, a lot of business, government and public institutions representatives have announced their participation in Baltic Business Forum 2011. Registration of participants, program and contact details are available at: www.bbf2011.pl. (PAIiIZ)
Go to top...
Kyrgyz delegation visited PAIiIZ
The delegation of the Kyrgyz Ministry of Economic Regulation was invited to visit Poland by the Polish Information and Foreign Investment Agency (PAIiIZ).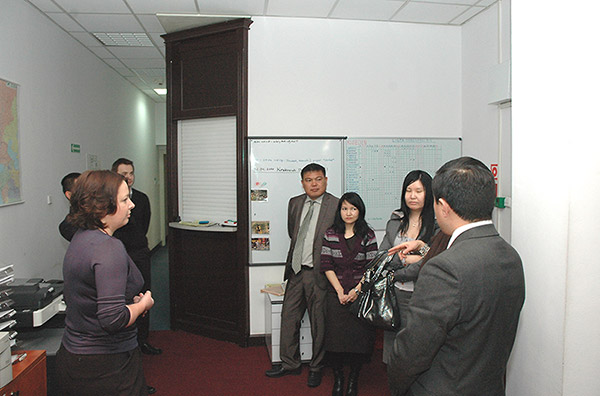 Monika Słomka - Deputy Director of the Foreign Investment Department at PAIiIZ and the Kyrgyz delegation during a meeting in PAIiIZ
During their visit in Warsaw the delegation held meetings with, among others, representatives of the Polish Ministry of Economy, the Export Credit Insurance Corporation (KUKE) and the Polish Information and Foreign Investment Agency. In PAIiIZ members of the delegation got an insight into the workings of the Agency's departments and took part in workshops prepared especially for them. Moreover, the delegation visited Łódź where the Kyrgyz guests met with people from the Łódź Special Economic Zone, the regional Investor Assistance Centre, the Łódź City Council and representatives of the Head of the Regions's Management Board. The aim of the visit was to get the delegation acquainted with ways and methods of attracting foreign investment to Poland and with programs, schemes and structures which help develop business initiatives in the country. The Polish side focused on the importance of economic conditions which play a crucial part when it comes to locating projects. (PAIiIZ)
Go to top...
Eastern Poland on the Salón de Gourmets Fairs in Madrid
This year Poland was the Partner Country of the Salón de Gourmets. Between April 11-14 thirteen food producers from Eastern Poland presented high-class food products from Poland.
The fairs focus on high-quality food and are geared towards producers and distributors of high-class food products. Every year the event is attended by over 1300 exhibitors from all over the world. Traditionally the fairs present products, especially wines and other alcoholic beverages, meat and dairy products, and confectionery, from all regions of Spain. Among other exhibitors who attend the fairs every year there are the UK, the USA, Portugal and Russia.
| | |
| --- | --- |
| | |
| Show of Polish bartender Krzysztof Drabik | Live cooking-show by Karol Okrasa |
Polish products were presented on a special Polish stand. 13 producers from four regions of the macroregion of Eastern Poland promoted the offer of Poland. Visitors had the chance to see Polish products and were attracted to the stand by a special live cooking-show performed by a well-known Polish chef Karol Okrasa and a show by a Polish bartender Krzysztof Drabik. (PAIiIZ)
Go to top...
INVESTMENTS IN POLAND
New authorization for the HJ Heinz Poland in the Kostrzyńsko - Słubicka Special Economic Zone
On April 22nd 2011 an authorization for the HJ Heinz based in Pudliszki community Krobia was granted.
The investment project allows Heinz Polska Company to build new facilities, where canned meet and vegetables are going to be produced. This investment includes implementing complex technological lines covering all stages of the production process from the storage to the placement of finished products on pallets. This will be accompanied by the innovative technology in the field of product cooling after sterilization in a special drying and ventilating chamber. The innovative technology will require outlay of 26.6 million PLN which will enable the foundation of 30 new jobs. The investment will be completed by the end of August of 2012. (KSSSE)
Go to top...
MACROECONOMIC POLAND
Exchange rates (as of 28.04.2011):
| | | |
| --- | --- | --- |
| | Buy | Sell |
| USD | 2.6493 | 2.7029 |
| EUR | 3.8901 | 3.9687 |
Source:
www.nbp.pl
Go to top...
FROM THE REGIONS
Seminar: Support for investment promotion activities of towns and communes in Warmia and Mazury
The seminar was geared towards representatives of local administration units of the region of Warmia and Mazury.
The seminar was organized by the Warmia and Mazury Investor Assistance Centre which operates at the Warmia and Mazury Regional Development Agency in Olsztyn and the Polish Information and Foreign Investment Agency.
The aim of the training was to encourage administration units in the region's towns and communes to apply for EU funds from the Operational Program - Innovative Economy under the priority 6.2.2 Support for studio and conception works within preparation of investment terrains for the investment projects. During the meeting participants discussed also issues connected with place marketing which plays an important role in the promotion and development strategies of towns and communes. (Warmia and Mazury Investor Assistance Centre)
Go to top...
DID YOU KNOW...?
Chinese business to choose Poland
On Friday, April 22nd of 2011 more than 70 Chinese businessmen met in Warsaw with Polish Deputy Prime Minister Mr. Waldemar Pawlak and took part in a series of individual business talks.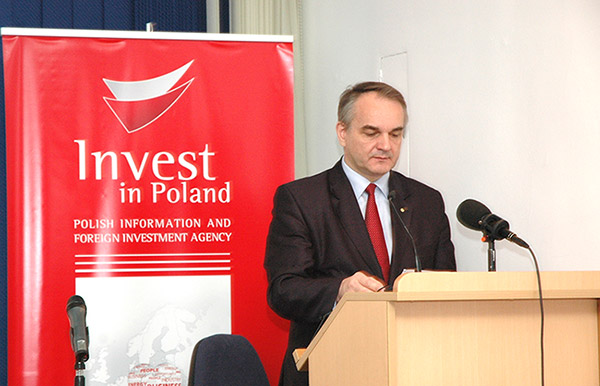 Polish Deputy Prime Minister and Minister of Economy - Waldemar Pawlak
Representatives of the biggest Chinese companies, for example from the mining, energy or automotive sector and from Chinese International Trade Promotion Agency came to Poland to discuss particulars of our country's investment offer. Poland's business offer was depicted to Chinese representatives by the Deputy Prime Minister and the Minister of Economy Mr. Waldemar Pawlak; the President of the Polish Employers Mr. Andrzej Malinowski; the Deputy Mayor of Łódź Mr. Marek Cieślak and representatives of PAIiIZ who also were the organizers of this seminar. (PAIiIZ)
Go to top...
Invest in Pomerania - new, integrated investor assistance system for foreign investors in Pomerania
All initiatives run by units which help foreign investors enter and operate in Pomerania will from now on be run under one common initiative Invest in Pomerania.
The idea has been supported by the Pomeranian and Słubsk Special Economic Zones, by the cities of Gdańsk, Gdynia, Słupsk and Sopot, the Gdańsk Economic Development Agency and the Pomerania Development Agency which will become the major coordinator of the new system. Founders are open and eager to start cooperation with organizations which would like to get engaged into the system.
The new organizational structure will through a better information exchange and elimination of similar initiatives effective streamline all activities geared towards foreign investors in the region. The new system will focus also on investors who have already decided to start business in Pomerania and will provide them with up-to-date information and organizational services. While investors will get support from specialist in adequate sectors, the overall implementation of the system will be supervised by a special Committee under the Head of the Voivodship's Management Board. - This is the first idea of the kind in Poland - says Piotr Ciechowicz, Deputy Head of the Pomerania Development Agency. - We managed to create a unit which represents the whole region and all the key institutions dealing with attracting foreign investment to Pomerania. The putting together of all our ideas and effort should substantially improve our effectives in the "fight" for new projects. It is worth emphasizing that we not only focus on new investors but will equally care for the entrepreneurs who have already been developing their business here. (ARP.GDA.)
Go to top...
---

Editorial office:
Polish Information and Foreign Investment Agency, 00-585 Warsaw, Bagatela Street 12
Economic Promotion Department, tel: +48 22 334 99 49, fax: +48 22 334 99 99,
e-mail:
redakcja@paiz.gov.pl