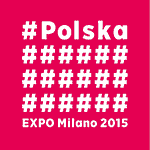 Organized since 1851, the Universal Exhibitions EXPO are considered as the most prestigious promotional events in the world. This year, EXPO will be held in Milan, and Poland will be in the very centre of the event. On 15 April, in the Banker's Club a press conference dedicated to the Polish participation in EXPO 2015 in Milan was held.
EXPO 2015 starts on 1 May and will last six months until 31 October. Presentation of 150 countries that all will try to interpret the official motto of the event "Food planet, energy for life", is expected to attract 20 million visitors to Milan this year.
Every element of the Polish presentation at EXPO 2015 will refer to food sector, agriculture and the food processing. For instance, the facade of the Polish Pavilion reminds apple boxes made of wood while interiors hide a secret garden. "We will try to show that Poland is a real empire of food production"- said PAIiIZ president Sławomir Majman, who is the Commissioner General of the Polish Section of the EXPO 2015 in Milan.
"The combination of high-quality products, competitive prices, well-developed organic farming, modern infrastructure and technology make Poland successful in this sector ", added undersecretary in the Ministry of Economy Arkadiusz Bak.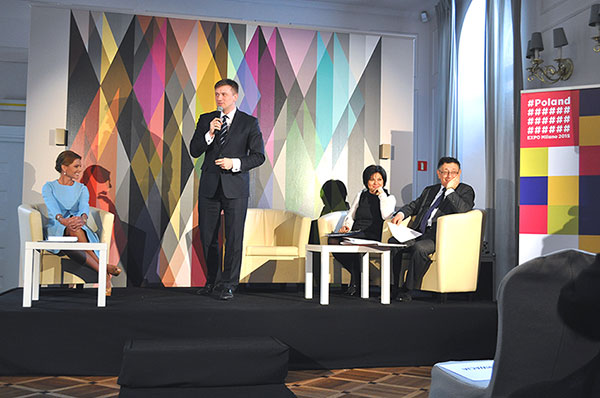 Speakers of the EXPO conference (source: PARP)
The six-month programme of Polish participation at EXPO 2015 combines various kinds of events. Visitors of Polish Pavilion will have a chance to take part in Polish - Italian Business Forum, conferences on the potential of Polish regions, the IT Week connected with the promotion of the Polish gaming industry or the Space Technology Week", added the Commissioner. Also Polish Section will host cultural events, such as concerts, Polish films' shows combined with workshops with film students from around the world, as well as the presentations of Polish design achievements and culinary heritage.
To promote the Polish presence at EXPO 2015 a unique cook book made by top Polish cooking bloggers and chefs entitled "Appetite for Poland" was created, that presents the combination of Polish-Italian flavours. During the conference, uniforms for Polish Pavilion Staff were also presented. The concept of uniform was designed by Edyta Pietrzyk. The uniforms contain #Poland symbol while the colours of clothes refer to stripe pattern of the Łowicz folk pattern.
Uniforms of the Polish Pavilion at EXPO 2015 staff (source: PARP)
More information: www.paiz.gov.pl/20150414/poland_it_is_time_for_expo. (PAIiIZ)