NEWS
The Eastern Poland - the real Europe
In the very centre of Milan, in Principe di Savolia hotel, under the EXPO 2015, representatives of five Eastern Poland provinces presented their promotional and investment offers. The conference Promoting Eastern Poland moderated by Commissioner General of Polish Section at EXPO Sławomir Majman took place on 13 May.
Five regions of the Eastern Poland have shifted towards a strict economic specializations. Lublin attracts BSS centres, Kielce have created school of design, while Rzeszow is famous for its Aviation Valley that generates 90% of the whole aviation production of Poland.
"The Eastern Poland is the real Europe, Europe which doesn't forget how to develop", commented Commissioner General Polish Section at EXPO 2015 in Milan Sławomir Majman. "The Macro-region is the place where 70 universities are located", he added. This is why we would like to co-finance the most innovative industrial and science projects and develop consortia to implement those projects in the Macro-region", said undersecretary of state in the Ministry of Infrastructure and Development Iwona Wendel.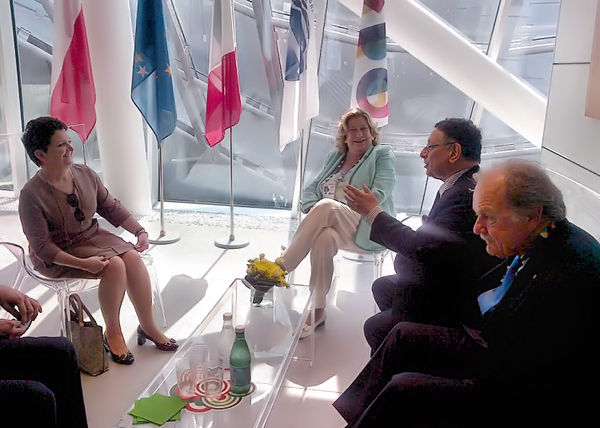 Sławomir Majman: "Macro-region of the Eastern Poland is the real Europe, Europe which doesn't forget how to develop"
During the conference, representatives of Italian company Ferrero that has been operating in Poland for two decades presented their experience. According to Małgorzata Szleszyńska from Ferrero, the company's biggest plant is located in Poland. "Today, the capacity of the factory in Bełsk is constantly growing and products made there are sent to over 70 countries. Due to that Ferrero is one of the biggest confectionery produces in the market", she said.
All visitors who will visit the Polish Pavilion during the Eastern Poland Week will have the opportunity to see the presentation of the innovative products and projects made in the Macro-region. Among them there are VitaGenum - medical device, Milo Solutions that helps to manager a restaurant. Visitors will also see the Poland's longest bike route located in the Eastern Poland or custom bikes made by Adrian Łucejko. Aviation enthusiasts should expect a unique fly simulator that enables to conduct an air combat by two participants. Gimbala drone camera devices will be also presented there.
The Eastern Poland Week at EXPO 2015 in Milan has been arranged by PAIiIZ and will last until 17 May.
More information: www.paiz.gov.pl/20150512/the_eastern_poland_the_real_europe. (PAIiIZ)
Aerospace & Defence Meetings in Warsaw
On 11 May, Aerospace & Defence Meetings Warsaw 2015 was held. This event was an opportunity to discuss the most important issues related to defence and aviation sectors' development, innovations and trade.
The meeting was attended by PAIiIZ deputy president Anna Polak - Kocińska who talked with the industry representatives as: Avio, Airbus Group Poland and Harmonic Drive AG regarding their presence in Poland. "The aviation sector is one of the strategic areas of Polish economy. Poles tend to play a growth role not only in aircrafts assembling but also in designing, engineering and providing R&D projects", said Marek Szostak, deputy director of the Foreign Investment Department in PAIiIZ.
Polish aviation potential is bases on a 80-year-old tradition of the sector. Permanent investments in the aviation education system and developing the cooperation between universities and business are the main competitive advantage of Poland making this industry a strong international player.
Under Smart Development Program, until 2020 companies can benefit from €8.61bn EU funds that are dedicated to the increase of innovativeness and competitiveness. The access to the EU founds should significantly impact on the development of R&D projects and boost Polish participation in international initiatives and clusters development. Currently, PAIiIZ supports 13 aviation investments with a total value of €411m that should deliver 1,700 new jobs to Polish market. (PAIiIZ)
Korean officials visiting Poland
Delegation of Gyeonggi Provincial Government came to Poland under an international investment study tour. On 11 May the Koreans visited PAIiIZ to talk about best practices in providing services for investors.
Methods supporting the inflow of FDI to Poland were among the main highlights of the meeting between PAIiIZ representatives and 11 officials of the Korean delegation. Both sides also discussed barriers to the FDI inflow to Poland and Korea.
Gyeonggi is the biggest and the most populous province of the South Korea Although the economy of Gyeonggi bases on industrial production, livestock and fisheries industry, now the province is making a shift towards modern services sectors.
More information: www.paiz.gov.pl/20150512/korean_officials_visiting_poland. (PAIiIZ)
New investments in PAIIIZ portfolio
During the last two weeks, PAIiIZ has completed 3 investment projects. It means that since the beginning of 2015, 15 projects worth €254.74m in total have been successfully ended and can lead to the creation of 3,697 new jobs. Investors, who have been provided those projects, represent such sectors as: automotive, aviation, BPO, R&D, ICT and food.
Currently, PAIiIZ portfolio consists of 171 investment projects with a total value of €3,0893bn that should lead to the creation of 30,776 new jobs. As previously, the majority of projects come from the US (50 investments; value: €883.81; 6,889 new jobs planned) and Germany (27 projects; value: €317.65m; 4,481 new jobs planned). The other places are held by France, Italy and Japan (11 projects each). Also the Agency is currently supporting 8 investments with Polish capital.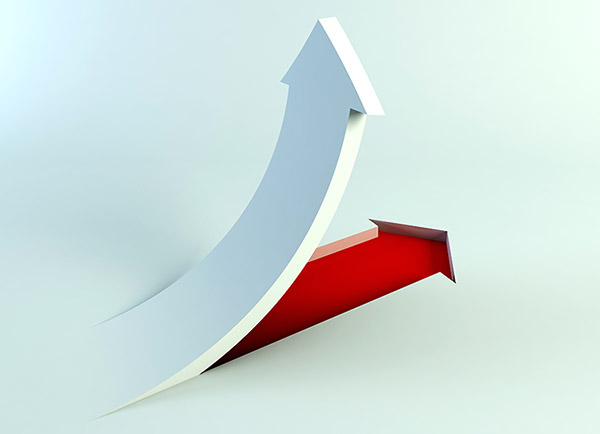 auris - Fotolia.com
In terms of the sector, automotive industry provides the biggest number of projects supported by the Agency (35 investments; value: €747.15m; 7,251 new jobs planned). The second is BPO sector (32 investments; value: €30,1m; 9,460 new jobs planned).
More information: www.paiz.gov.pl/20150507/new_investments_in_paiiiz_portfolio. (PAIiIZ)
Ursus tractor fitting-shop in Ethiopia
On 12 May, Poland - based tractor producer Ursus opened a tractor fitting-shop in Ethiopia. The ceremony was attended by former president of Poland, Lech Wałęsa.
Ursus fitting-shop will support the implementation of the order for 3,000 Polish tractors for Ethiopia and their service. Until recently, half of the order has been successfully delivered to the receiver. It is worth to mention that the majority of Ethiopian staff of the new fitting-shop was trained in Poland.
The cooperation between Ursus and Ethiopian government was initiated under the Go Africa programme provided by PAIiIZ. (Ursus)
MACROECONOMIC POLAND
Exchange rates (as of 14.05.2015):
| | | |
| --- | --- | --- |
| | Buy | Sell |
| USD | 3.5665 | 3.6385 |
| EUR | 4.0417 | 4.1233 |
Source: www.nbp.pl
EVENTS
BioForum in Wrocław
PAIiIZ took the patronage over the BioForum - one of the most important biotech events in the Central Europe. The conference will be held between 20 and 21 May at the Haston City Hotel in Wrocław.

The event aims to stimulate cooperation between representatives of science and bio-business what can result in creation of new start-ups. During the event, speakers will present domestic and foreign models of business cooperation between Poland and Saxony or South America. BioForum is also an opportunity for students to meet with potential employers. In Job Hunting Zone they will be provided with current job offers in the life science sector. The programme of the event also includes meetings with student start-ups, among others Spiruu and Face Controller.
More information: http://cebioforum.com. (Cebioforum)
3rd International Forum of Home Appliances Manufacturers and Suppliers
On 20 and 21 May, Fabryka Wełny hotel in Pabianice will hold 3rd International Forum of Home Appliances Manufacturers and Suppliers in Europe. PAIiIZ took the patronage over the even.
Representatives of manufacturers, distributors and experts in household appliances will meet at annual conference dedicated to the future of this sector in Poland and worldwide. This year, for the first time, the event will be organized in cooperation with the Łódź Special Economic Zone that supports the development of this industry in our country.
More information: Aneta Kłodaś, mobile: 509 332 606 aneta.klodas@bluevine.pl. (Bluevine)
Warsaw-Beijing Forum: Youth for Business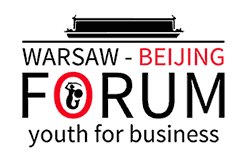 PAIiIZ took the patronage over Warsaw-Beijing Forum: Youth for Business. The event will be held between 20-28.05.2015 in Warsaw and between 13-20.10.2015 in Beijing.
Warsaw-Beijing Forum: Youth for Business is a prestigious student project combining an academic conference and students' exchange. It aims to create a platform to exchange experience between the business environment and students.
During a week-long visit of the Chinese delegation in Warsaw, students will take part in workshops, prepared by world-class specialists in law, economy, and culture.
The project was initiated by Students' Organization for Law and Economy of China operating under the Faculty of Law and Administration at the University of Warsaw. (Koło Naukowe Prawa i Gospodarki Chin WPiA UW)
Innovation made in Poland - opportunities and threats for companies
On 28 May, at the DAGO Conference Centre (Rondo ONZ 1, Warsaw), PAIiIZ and Crido Taxand invites to the conference "Innovation made in Poland - opportunities and threats for companies in the new perspective EU 2014-2020". The meeting is dedicated to the creation and implementation of innovative solutions.
During the event, the representatives of the National Centre for Research and Development (NCBR) and science sector together with innovative companies will talk about barriers in the development of Polish innovations. Participants will learn how to finance, protect and tax the innovative activities to achieve the best business results.
Participation in the conference is free of charge. The meeting starts at 10:00.
Registration of participants and media accreditation under the link: www3.paiz.gov.pl/konferencje/?new_EU_perspective. (PAIiIZ)
R&D opportunities for UK business in Poland
On 9 June at 17:00, Polish Embassy in London will hold the meeting dedicated to providing British R&D projects in Poland.
This seminar, aimed at UK business, is intended to showcase the breadth and depth of Polish R&D capabilities and innovative technologies across many sectors - aerospace, life sciences, petrochemicals, advanced manufacturing and IT. Over €8 billion of EU funds have been earmarked for R&D activities in Poland in the 2014-20 financial perspective. These funds offer UK businesses and investors huge opportunities for carrying R&D activities in Poland.
Poland's national centre for R&D (NCB+R) and PAIiIZ will be on hand to explain the various incentives on offer for UK businesses and investors choosing to set up R&D activities in Poland.
The access to the meeting is free.
The registration is available by: www3.paiz.gov.pl/konferencje/?poland_innovation_showcase. (BPCC/ PAIiIZ)
3rd Regional Forum Poland - China
Under the PAIiIZ patronage, between 28 - 29 June, 3rd Regional Poland - China Forum in Łódź will be held. The Łódzkie Region is the host of the event.
The Forum is an opportunity to present effects of regional Polish and Chinese cooperation, as well to exchange mutual experience and discuss issues regarding the future issues.
Among the main highlights of the 3rd Regional Forum Poland - China there are: transport, modern city management, promotion of business and tourism and educational exchange. Additionally, the programme will focus on activities of local authorities in Poland and China, the role of Central and Eastern Europe in rebuilding the New Silk Road "One Belt, one Road". Speakers will also discuss the processes of urbanization in China and Poland.
Information about the venue: Andel's Hotel in Łódź, ul. Ogrodowa 17.
More information: www.polskachiny.lodzkie.pl.
FROM THE REGIONS
Pomerania promotes at EXPO 2015 in Milan
At the beginning of June Pomerania region invites all to join the Pomeranian Promotion Week at EXPO 2015 in Milan.
During the seven-day event an investment, business and tourist offers of Pomerania will be presented. Also Pomeranian - Italian business meeting will be held. A promotion conference and the matchmaking meeting entitled "Economic potential of the Pomerania region" has been planned.
Access to the meeting is available by www.b2match.eu/milanmatch until 2 June. (2mpgroup)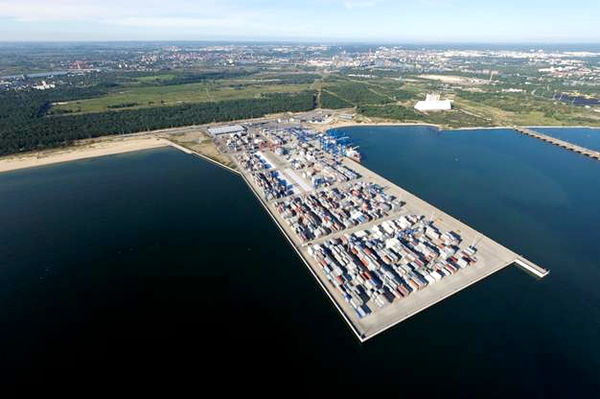 Pomerania (source: 2mgroup)
DID YOU KNOW...?
Take part in the European Cycling Challenge
From 1 to 31 May European Cycling Challenge (ECC2015) will be arranged.
ECC2015 is a urban cyclists team competition and a challenge among European cities open to all people living there. The City that "rides" the longest total distance wins.
To join the challenge, one should subscribe to City Team at ECC2015, download the free App Cycling365 for a smartphone and track journeys by bicycle. Distance made by the cyclists will be contributed to the total mileage of City Team.
Last year's EC Challenge was won by the city of Warsaw, followed by another Polish city, Łódź, and by the Italian capital, Rome, which ranked third.
The access to European Cycling Challenge is free.
More information www.cyclingchallenge.eu/european-cycling-challenge-20015.
---

Editorial office:
Polish Information and Foreign Investment Agency, 00-585 Warsaw, Bagatela Street 12
Information and Communication Department, tel: +48 22 334 99 49, fax: +48 22 334 99 99,
e-mail:
redakcja@paiz.gov.pl