NEWS
In Madrid about the News Silk Road
"We are now experiencing the growing interest in Central Eastern Europe by China. Poland takes full advantage of this moment. The country wants to play an increasingly important role in building the New Silk Road" - said PAIiIZ president Sławomir Majman, commenting negotiations during the Silk Road Forum 2015 in Madrid.

This year, focused on the promotion of the global transport project established by the Chinese, the Silk Road Forum in Madrid, gathered over 300 decision makers from 30 countries. To develop the strategy of the New Silk Road, participant of the conference decided to establish an international Think Tank Alliance.
Poland's strong position in negotiations regarding the future of the CEE in the project was stressed by PAIiIZ president Sławomir Majman. During the forum he represented 16 countries of the Central Eastern Europe gathered in the 16+1 initiative of cooperation with China. "With 40% of economic potential of CEE region, Poland has become an informal leader of the CEE side of 16+1 initiative and a promoter of new projects strengthening the relationship of Europe and China", he said. "HSBC forecasts shows that by 2030 China will be Poland's 5th biggest export market", he added.
More information: www.paiz.gov.pl/20151028/in_mardid_about_the_news_silk_road. (PAIiIZ)
Polish tractor producer Ursus will deliver 2400 tractors to Tanzania. The contract was signed on 22 October with National Service Corporation Sole (SUMA JKT). This is the third cooperation with Africa partner for Ursus.
The agreement includes delivery of tractors, tools and spare parts as well as equipping production halls and eight service centres located in Tanzania. The total value of the contract is $ 55m. The delivery is to be completed in the third quarter of 2016. The cooperation with Tanzania has been implemented due to the bilateral credit cooperation between the Polish and Tanzanian governments.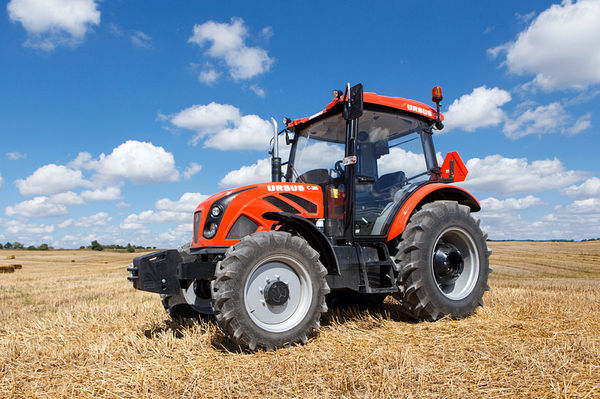 (Source: Ursus)
Ursus has been active in African since 2013 when the first contract with an Ethiopian company METEC was signed. In August 2015, Ursus signed the second African contract of $ 30,672m with Ethiopian Sugar Corporation. Moreover this Polish company, takes part in the campaign propagating the mechanization of agriculture which is led by the African Union. (Ursus)
In Września, management board of Wałbrzych Special Economic Zone, is building a production facility for rent. It will be the fifth of such objects that the zone offers for investors.
The production facility will cover 10,000m2 and will be located in Września, close to Poznań. According to Ministry of Economy, producer of car sits SITECH is said to be a potential tenant of the building. Since now, the zone has already build four ready-for-rent production objects in Wałbrzych, Bolesławiec, Nowa Ruda and Kłodzko. (Ministry of Economy)
Nordkalk will invest 21m PLN to expand its production plant in Sławno Subzone of the Łódź Special Economoc Zone. The investors declared the will to create 30 new jobs within the project.
Under the investment, the company will build a production facility, warehouse and logistic infrastructure, expanding the already existing plant and increasing the production capacity. Products made of limestone by Nordkalk are used in construction, agriculture and other sectors. (Ministry of Economy)
EVENTS
Seminar on New Silk Road
PAIiIZ and PISM invite all to join the seminar dedicated to the Polish point of view regarding the Chinese Silk Road.

What is a Silk Road? Is it an opportunity of a threat for Europe and Poland? Does Poland have a chance to become a centre and a leader of China - Central Eastern Europe cooperation? Those questions will be answered by experts from the Chancellery of President of Poland, PAIiIZ, PISM, Ministry of Foreign Affairs, Ministry of Finances and Ministry of Infrastructure and Development in Poland.
The meeting will be held on 5 November at 9:30 in Marriott Hotel in Warsaw, Kometa Hall.
The meeting is free of charge. To register please enter: https://www.pism.pl/rejestracja/?lang_id=1&id_event=90&f_rodzaj=1.
Contact: +48 22 556 80 70/09, winiarska@pism.pl. (PAIiIZ/PISM)
6. Forum MotoSolutions - best practices in automotive sector
PAIiIZ and Ministry of Economy took the patronage over the MotoSolutions Forum. The meeting will be held on 18 and 19 November in DoubleTree by Hilton Kraków Hotel.

The event is addressed to decision makers and senior managers of automotive production plants. The two-day Forum's programme is mostly dedicated to the current situation of the automotive sector in Poland and Europe. The participants will have the opportunity to learn about the influence of the current investments of such companies as GM Manufacturing Poland on this industry.
More: www.motosolutions.pl
Polish - Ukrainian Shared Service and Outsourcing Forum in Rzeszów
On 18 November 2015, the Polish - Ukrainian Shared Service and Outsourcing Forum a will be held in Rzeszów. This is the first event gathering BSS professionals from both Poland and Ukraine.
The event is dedicated to investors from the BPO and SSC sector, consulting companies, audit firms, real estate and HR companies, representatives from local governments, academia and industry organizations from both Poland and Ukraine.
Participation in the event is free of charge. There is limited number of places.
More information is available at www.forumrzeszow.eu.
E-mail: biuro@forumrzeszow.eu, phone: +48 607 349 004.
West - East Trade Exchange
On 4 November 2015, the conference entitled "Transport as a key link in East-West trade exchange. Solutions for SMEs" will be held in Warsaw. The event will be arranged under the patronage of PAIiIZ.
The conference is addresses to SME's that are planning to establish a trade exchange with eastern markets as Russia, Belarus, Kazakhstan, Ukraine or are already present there. During the event, Trade Exchange Consultation Points will be prepared. The entrepreneurs will have a chance to meet there representatives of accredited certifiers, big and medium-sized logistics operators and customs brokers and get processional consultation.
More information: http://trans-poland.pl/east-west-trade-exchange. (Trans Poland)
Japanese Component & Material Buyers' Exhibition
Towards Malaysia
Doing business with Malaysia and differences in business culture in both Poland and Malaysia will be discussed by experts of the Malaysia Embassy, MIDA and PAIiIZ on 17 November in Warsaw.
The seminar has been prepared to enhance cooperation between Malaysian and Polish companies in trade and investments.
The meeting has been arranged by: Malaysian External Trade Development Agency (Warsaw MATRADE), Malaysian Investment Development Agency (MIDA) - Munich division, Invest in Penang, together with PAIiIZ. (PAIiIZ)
ANALYSES AND REPORTS
Poland as 25th in Doing Business 2016
Poland jumped on 25th position in "Doing Business 2016" prepared by the Wold Bank. This is the best result Poland has ever reached in the report.
Comparing to the previous report, Poland made a progress by three positions. The biggest improvement was made in "Paying Taxes" category as Poland made it easier for companies by introducing an electronic system for filing and paying VAT and transport tax. The experts also appreciated the reduced delays in processing applications for new electricity connections by increasing human and capital resources and by enforcing service delivery timelines in Poland.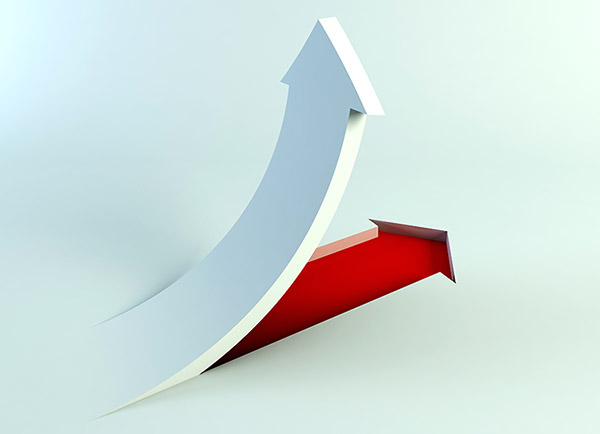 auris - Fotolia.com
Poland's position in the global ranking of Doing Business is getting stronger. Comparing to global competitors, Poland was in fact the number one globally in "Trading Across Borders" category. The country also reached 19th position in the world regarding the ease of getting credit by company. (The World Bank)
FROM THE REGIONS
Last days of EXPO 2015 with Podkarpackie and Mazowsze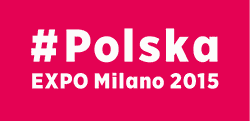 Despite the approaching end of EXPO 2015 in Milan, Poland's promotion is running at full speed. Presentation of Polish agriculture at a conference of the Chinese Ministry of Agriculture, meeting with the Hungarian ministers of agriculture and budget, as well as promotion of two Polish regions Podkarpackie and Mazowsze are main highlights of the last days of the exhibition in Milan.
Source: PARP
Promotion of the Aviation Valley - the clusters effectively attracting high-tech aviation projects to Poland was one of the most important elements of the Podkarpackie presentation. Aviation enthusiasts were invited to train piloting by Cesna and will take a virtual flight over Mielec city. Then, the next few days in Polish Pavilion have been dedicated to Mazowsze. With Warsaw as a capital city and the biggest city in Poland, this province has one of the highest level of investments in R&D in the country. Over 50% of companies active in Poland operate there.
Podkarpackie Days on EXPO 2015 (source: PARP)
More: www.paiz.gov.pl/20151023/podkarpackie_shows_its_assets_at_expo. (PAIiIZ)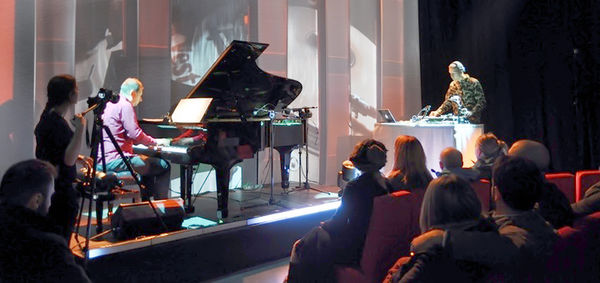 Mazowsze Days on EXPO 2015 (source: PARP)
New Business Incubator in Zduńska Wola
Łódź Local Development Agency has launched a new business incubator called "Zduńskowolski Inkubator Przedsiębiorczości". In 6 years, the incubator should generate 120 new jobs locally. The presentation of the project coincided with establishing a local business club called "Klub Biznesu Powiatu Zduńskowolskiego".
Companies interested in operating within the incubator in Zduńska Wola can expect grants and low interest loans, as well as mentor assistance and export-import support. (ŁARR)
Editorial office:
Polish Information and Foreign Investment Agency, 00-585 Warsaw, Bagatela Street 12
Information and Communication Department, tel: +48 22 334 99 49, fax: +48 22 334 99 99,
e-mail:
redakcja@paiz.gov.pl