NEWS
Botswana. Learning from Polish experience
The Botswana government delegates led by the assistant minister of trade and industry, Sadique Kebonang, arrived in Poland to search inspiration in establishing special economic zone programme in Botswana.
Acquiring knowledge regarding Polish SEZ, as well as paying visit to a few of them - is the main purpose of the one-week visit of the delegation from Botswana in Poland. The mission began from meetings at governmental level: at the Ministry of Economy and the Ministry of Foreign Affairs.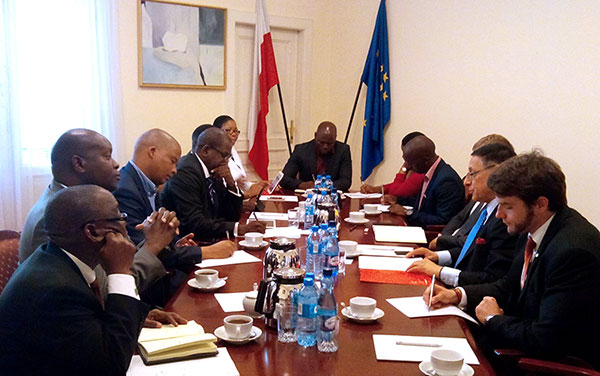 Talks on transformation and establishment of SEZ programme in Poland
Guests from Botswana also meet PAIiIZ president Sławomir Majman, who provided them with information regarding the idea of the establishment of special economic zones in Poland. "Zones were created, not because of our strengths, but just to counteract our weaknesses", he said. Majman discussed the challenging transformation process three Polish cities: Katowice, Wałbrzych, Łódź got through during the past two decades, stressing that they all made a significant shift from industrial sites to robust business centres with sectors that have never been present there.
During the meeting in the headquarters of the Agency, representatives of Botswana expressed their appreciation for Polish economy, its development and stability. They also presented the will to learn from Poland's transformation experience. Hoping for strengthening of mutual cooperation, the mission to Botswana headed by deputy minister of Foreign Affairs Katarzyna Kacperczyk is planned soon.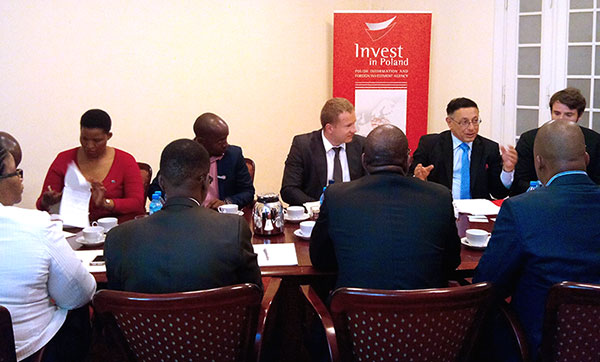 Majman: "Economic and political stability this is Poland's investment magnet"
Botswana is one of the fastest growing countries in the world, basing its economy on mining industry and export of diamonds, coal and iron. As trade partner of Poland, Botswana currently holds 39th position. The trade exchange between the two countries is dynamically developing. (PAIiIZ)
New inwestment in Starachowice SSE
Czech-based company Marbach received a business permit in Starachowice SEZ.
The Czech packaging producer will build a new plant for over PLN 7m where 30 people will be employed. In Poland, Marbach already owns three factories - two in Tarnowskie Góry and one in Kielce. (SEZ)
Reinvestment in Wałbrzych SEZ
400 new jobs will be created in Oleśnica, due to GKN Driveline's investment. The company has just received the permit to build its second production facility in Wałbrzych Special Economic Zone.
Under the investment, GKN will build a facility where driveshafts will be produced. In the next four years, GKN Driveline plans to hire 400 employees including 20 engineers.
Originated in Great Britain, GKN Driveline is a global producer of powertrain systems cooperating with such automotive giants as: Volkswagen, Toyota, Porsche, Volvo and Audi. GKN Driveline owns 56 plants in 22 countries and employs 22,000 people globally. The company has been present in Poland since ten years. Now, due to increase of orders, the production capacity in Poland will grow fourth fold. For years, this British investor has been cooperating with Polish universities including the Wrocław University of Technology and WSB Schools of Banking co-financing the education of GKN Driveline employees. It also is a member of the "INVEST in EDU" cluster established in 2015. (Invest-Park WSSE)
The 6 million investment in Suwalska Special Economic Zone
Lainer from Suwałki is going to invest PLN 6m in Suwałki SEZ. It has already received a permit for operations in this area.
The company has operated in local market since 1995. It had been specialized in resinous and concrete floors. It also has run the three-star hotel since three years. Now, the investor decides to build factory unit to produce semi-finished chemistry products. The production is supposed to start in the mid of 2018. Six new jobs will be created due to new investment.
According to president of Suwałki SEZ, Robert Żyliński, access to mineral resources and well-qualified staff in the zone have impacted on choosing Suwałki as a investment location of Lainer's new investment.
This is the 209th business permit issued by Suwałki Special Economic Zone, and the third this year. (Suwalska SSE)
Tarnobrzeg Special Economic Zone expanded
The area of Tarnobrzeg Special Economic Zone EURO-PARK WISŁOSAN was officially expanded on 4 July 2015. Plots of Gorzyce, Radom, Rudnik near San and Łapy that cover about 21 hectares will be joined to the zone.
The incorporation of new areas in Podkarpacie and Podlaskie would create conditions for implementation of innovative investments there. Due to the new investment, 610 new jobs are to be created there, while the estimated value of investments should reach about PLN 178 m. After the incorporation of new areas, Tarnobrzeg Special Economic Zone covers over 1,700 hectares. (Ministry of Economy)
MACROECONOMIC POLAND
Exchange rates (as of 06.08.2015):
| | | |
| --- | --- | --- |
| | Buy | Sell |
| USD | 3.7940 | 3.8706 |
| EUR | 4.1289 | 4.2123 |
Source: www.nbp.pl
ANALYSES AND REPORTS
Polish food exports go up despite embargo
In January-May period, 2015 Poland's food exports reached € 9.3bn, growing 5.5% y/y.
According to Polish minister of Agriculture Marek Sawicki, Poland's food exports continue to grow and may reach a record level of € 25bn this year.
Despite the decline in the value of exports to the East of Europe, Polish agri-food companies are not slowing down and are still looking for foreign business partners, even in distant markets. In the first five months of 2015, the total value of exports of agri-food products amounted to € 9.3 bn, (the increase by 5.5%) compared to the same period of 2014. The largest growth was recorded in trade with Egypt, reaching a level of around € 112m euros. (MARD)
Polish manufacturing conditions continue to improve strongly
The PMI Poland Manufacturing indicator rose for the second month in the row running from 54.5 in July from 54.3 in June.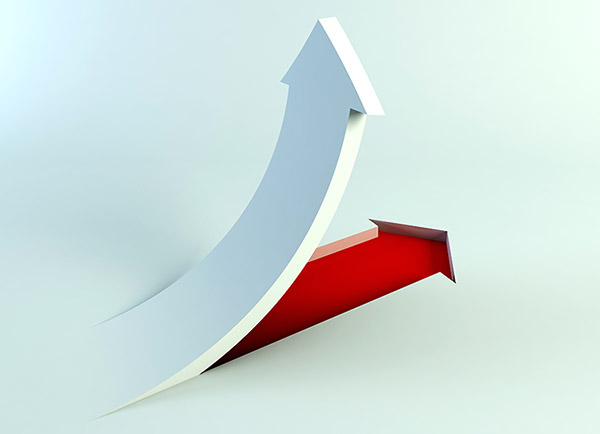 auris - Fotolia.com
New order growth accelerated to a five month high, generating further marked increases in both output and employment. The rate of growth was the fourth-fastest in the survey history. New export business rose at the fastest rate in nearly a year-and-a-half. The headline Markit Poland Manufacturing PMI is a composite single-figure indicator of manufacturing performance. (Markit)
FROM THE REGIONS
Time for Dolny Śląsk!
After a week of magic and witchcraft from Świetokrzyskie province, this time the Polish Pavilion at EXPO 2015 in Milan invites all to the world of mountain landscapes, medieval castles and palaces, as well as Polish capital of automotive industry - to Dolny Śląsk.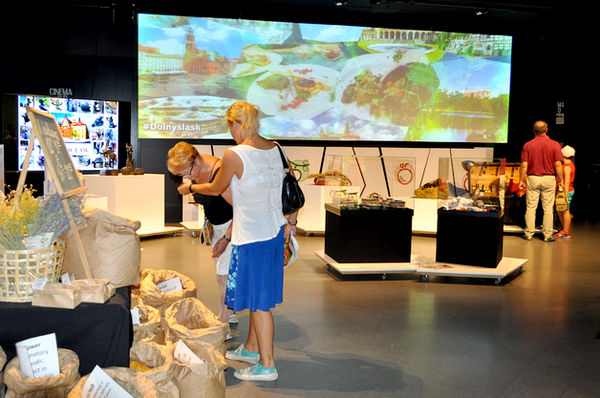 (Source: PARP)
Located in the so-called "pan-European corridor", in close distance to the Czech Republic and Germany, Dolny Śląsk (Lower Silesia) province is the most urbanized region of the country and the main centre of Polish automotive industry. It is also a rapidly developing scientific and academic centre, attracting investors from such sectors as: high-tech, ICT and BSS. Four special economic zones operate in the region: Legnica, Wałbrzych, Kamienna Góra and Tarnorzeg.
Pottery from Bolesławiec (Source: PARP)
Visitors of the Pavilion have the opportunity to admire and create their own white - blue pottery from Boleslawiec. The province has prepared special attractions for younger visitors - the exhibition of dwarfs. These fairy tale characters have become an inseparable part of the urban landscape of Wrocław, the Dolny Ślask's capital city.
More information: www.paiz.gov.pl/20150805/kolej_na_dolnoslaskie. (PAIiIZ)
Vocational Education Cluster in Świętokrzyskie
10 new institutions have joined Świętokrzyski Klaster Edukacji Zawodowej (Świętokrzyskie Vocational Education Cluster). Cooperation and improvement of the quality of vocational education in the Świętokrzyskie province is the main goal of this association that was established in April this year.
Until recently, Świetokrzyskie Vocational Education Cluster had 40 members including: institutions of vocational education, companies, business support institutions and representatives of the region's authorities. The association is operates under the Starachowice Special Economic Zone. (Starachowice SEZ)
DID YOU KNOW...?
Polish street - art at EXPO in Milan
Polish Pavilion has presented a new attraction. This is a huge mural created by two Polish famous street-art performers Mateusz Kolek​ and Artur Wabik.
Mateusz Kolek's ​ and Artur Wabik's mural in Polish Pavilion at EXPO 2015 in Milan (Source: PARP)
This vibrant, colourful multi-panel piece of art made by young Polish artists welcomes all visitors of Polish shop in the Polish Pavilion at #EXPO2015 in Milan. It is a metaphor of the EXPO 2015 in Milan main claim: "Feeding the planet. Energy for live" and presents an idyllic vision of Polish countryside. (PAIiIZ)
---

Editorial office:
Polish Information and Foreign Investment Agency, 00-585 Warsaw, Bagatela Street 12
Information and Communication Department, tel: +48 22 334 99 49, fax: +48 22 334 99 99,
e-mail:
redakcja@paiz.gov.pl