NEWS
Eastern Poland on investment mission to France
The multisector investment mission to France was organised by the Polish Information and Foreign Investment Agency in co-operation with the Polish Trade and Industry Chamber in France.
The mission, which was organised in the framework of the Programme of Economic Promotion of Eastern Poland was financed from the Operational Programme - Development of Eastern Poland 2007-2013, was attended by representatives of local administration entities from Elbląg, Białystok, Łomża, Lublin, Krosno and Kielce. The mission's agenda included meetings with French entrepreneurs in the Trade and Industry Chamber in Lille, the Trade Chamber in Seine et Marne and the Trade and Investment Promotion Section of the Polish Embassy in Paris.
During the meetings participants had the opportunity to present the current economic situation in Poland, acquaint French entrepreneurs with the five Eastern regions of Poland, discuss the offer of investor assistance centres and show opportunities of obtaining financial support from European Funds available for operations in Poland in the years 2007-2013. After the presentations, matchmaking sessions were organised for Polish and French participants interested in developing business in Poland.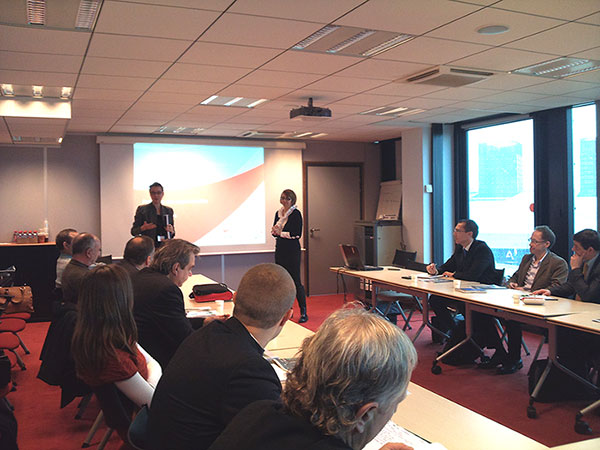 Presentation of the current economic situation of the Polish economy during a meeting in
the Pas de Calais Trade and Investment Chamber in Lille
Polish participants met with representatives of BORALEX and DAHER INTERNATIONAL. While BORALEX presented its investment plans connected with renewable energy sources with special focus on wind energy, the second company which operates in the transport and aviation sector, inquired about possibilities of locating its activities in the macroeregion of Eastern Poland.
The aim of the mission was to present investment opportunities of the macroregion to French companies interested in investing and finding business partners from the region. (PAIiIZ)
Go to top...
INVESTMENTS IN POLAND
New investors in the Łódź Special Economic Zone
Investors declared to create at least 60 jobs and invest PLN 14 million.
SWM-Poland will expand its facility in the Stryków sub zone and invest PLN 8 million. Thanks to a previously granted business activity permission, the company has been present in the zone where it produces low-flammability paper for cigarettes. The company decided to apply for the second permit in the special economic zone and buy new machines due to an increasing demand for its products. The new project is going to generate 10 new workplaces and maintain 90 already existing jobs.
A Polish company Poprawa, producer of cardboard packages, is going to invest at least PLN 6 million to build a production plant in the Ostrzeszów subzone (Wielkopolskie). At least 50 people will find employment in the company.
In 2010 the Lódź SEZ granted 25 business activity permits. Investors have declared to create 1600 new jobs, maintain 787 already existing ones, and invest nearly PLN800 million.
To compare, in 2009 the Lódź SEZ issued 20 permits and in 2009 investors declared to generate 1300 new workplaces and invest PLN 700 million. (ŁSSE)
Go to top...
Hamilton Sundstrand invests in Wrocław
On December 30th the Industrial Development Agency and Hamilton Sundstrand signed an acquisition agreement concerning PZL Wrocław.
Hamilton Sundstrand wants to invest PLN65 million and plans to double the current sales volume of PZL Wrocław within 5 years. The company will act as HS Wrocław. - Attraction of such a player from the sector guarantees bigger and modernised production and new markets for the Wroclaw-based plants. I am convinced that in the coming years PZL Wrocław will become one of the most important enterprises in the aviation industry in the region - said Wojciech Dąbrowski president of the Industrial Development Agency.
PZL Wrocław has been producing fuel-regulating systems for plane engines as well as steering and control systems for helicopters. At the moment the company hires 500 people. The new Wrocław project will substantially enrich HS's offer.
- This acquisition effectively boosts Hamilton Sundstrand's potential and opens up new development opportunities in the region - said Mike Dumais, Vice President of Hamilton Sundstrand of Operations. - While Wrocław provides for HS a pool of highly-skilled people from which to choose workforce, PZL has an extraordinary experience in design and production for the aerospace industry. HS Wrocław will perfectly complement work done by other UTC facilities situated in Poland and will effectively help intensify our activities in Europe - added Dumais. (ARP)
Go to top...
Danish investment in Ostrowiec Świętokrzyski
Weiss builds a facility in Ostrowiec Świętokrzyski.
In the new facility investor will manufacture combustion systems for industrial and municipal boilers. Weiss will create an industrial complex consisting of a production floor measuring 17 000 sqm and an office building. The estimated value of the project amounts to PLN 40 million. Investor plans to employ 150 workers, including 110 people in production, 30 engineers and 10 administration officers.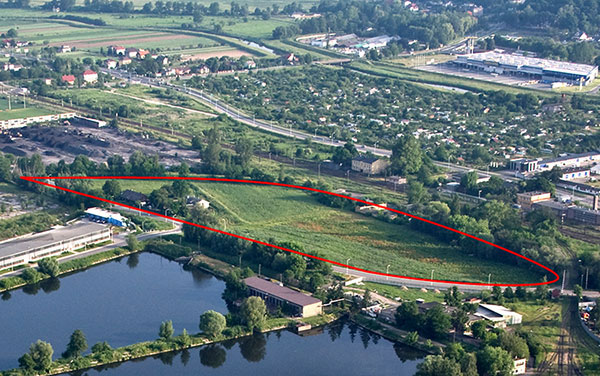 Investment plot in Ostrowiec Świętokrzyski
Weiss projects, designs, manufactures, installs and distributes combustion systems that are use in municipal and industrial boilers. As a representative of Envikraft it also offers incinerators of municipal, industrial and medical wastes. (Ostrowiec Świętokrzyski City Council)
Go to top...
New Coco-Werk facility in Łódź Special Economic Zone
Coco-Werk Polska invests PLN 33.2 million to construct a facility manufacturing plastic components in Nowy Józefów.
In the facility, which will be situated on a 0.5ha plot, Coco-Werk Polska will create 30 jobs. In fact, the company runs two plants in Łódź where it already employs 200 people. Coco-Werk provides plastic components to three Łódź-based Bosch-Siemens Hausgeräte plants which produce domestic appliances.
This is the 22nd company that decided to locate its investment in the Łódź Special Economic Zone in 2010. Investors attracted to the SEZ last year declared to invest PLN800mln and create 1600 workplaces. (ŁSEZ)
Go to top...
MACROECONOMIC POLAND
Warsaw is the biggest academic centre in Poland

The capital is followed by Kraków, Wrocław, Poznań, Lódź, Lublin, Gdańsk and Katowice. In 2010 43.4% of all Polish students studied in Warsaw. Full-time students constituted 53.3% of the number. Starting from the year 2000 the number of higher - education establishments in Poland has been growing but since 2009 the number of students has been falling. The fall results from demographic changes observed in the country. (Central Statistical Office)


Exchange rates (as of 13.01.2011):
| | | |
| --- | --- | --- |
| | Buy | Sell |
| USD | 2.9170 | 2.9760 |
| EUR | 2.9760 | 3.8815 |
Source:
www.nbp.pl
Go to top...
FROM THE REGIONS
Westpomeranian Investor's Assistance Center
The Centre (COI) provides comprehensive services for foreign companies interested in direct investments in West Pomerania.
The COI provides investors with information about legal and economic conditions of investment process, arranges visits to the region and helps establish contacts with partners involved in the investment process. The COI finds aftercare support equally important.
The year 2010 proved very busy for the Westpomeranian COI. The team organised and supported nearly one hundred visits of potential investors, which resulted in seven investment decisions. Among the most important investors who decided to invest in the region were the Spanish InCom and the Danish LM Wind Power Services. Both companies operate in the wind power industry and declared to generate 400 new jobs.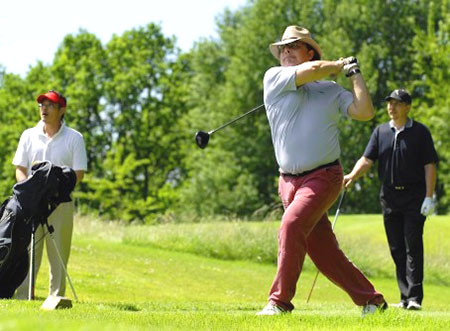 Golf tournament for investors
The Westpomeranian COI ranks among the most active investor assistance centres in Poland - a fact which was confirmed by the Polish Information and Foreign Investment Agency last November. In the last year's edition of the ranking of investment attractiveness, West Pomerania classified 6th and was assessed as a region of an above-average attractiveness. The Westpomeranian Region was highly assessed in the category "activity of regions towards investors" as the second best in the country.
Moroever, in his recognition of the importance of Scandinavian investors in the economic development of West Pomerania, the Marshal of the Westpomeranian Region has taken the decision to join the Scandinavian-Polish Chamber of Commerce, as an honorary member. (COI)
Go to top...
DID YOU KNOW...?
The Great Orchestra of Christmas Charity played for the 19th time!
This year the Orchestra was raising money for medical equipment to treat urological and nephrological diseases.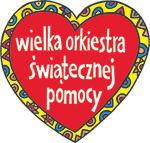 Just like in the previous years, on the second Sunday of January (01/09/2011) thousands of volunteers were raising money needed to buy modern equipment for Polish hospitals. In 2011 the Orchestra played for children's urology and nephrology.
Why these two branches of medicine? Let us explain with the words by Sylwester Prokurat, Assistant Professor, Ph. D.:
We would like to be able to detect diseases of the urinary tract earlier, because this enables early treatment and urological intervention. The reason why it is so important is that an early diagnosis may have a considerable impact on the patient's future life.
When a developmental defect of the urinary tract is detected in a little patient, additional diagnostics is necessary, including bladder functioning tests. Since very often such defects are spotted in newborn babies, it is crucial to provide early treatment with the help of precise urological devices.
Another significant problem connected with kidney patients is the growing number of cases of severe kidney damage. As medicine progresses and new difficult yet necessary procedures are being introduced such as bone marrow transplant, liver transplant or heart transplant, the number of patients with acute kidney insufficiency is growing.
It is extremely important that the doctor has the access to so-called continuous hemofiltration methods, instead of having to send a patient to another clinic, sometimes hundred kilometers away, where it is possible to eliminate toxins. Today, so-called intensive nephrology also includes early kidney support treatment or continuous hemofiltration treatment, aimed at stabilizing the patient, controlling the amount of water in his or her organism, supporting treatment of sepsis (especially within the first 24 hours), and eliminating toxins in cases of mushroom and drug poisonings.
In all those cases time and accessibility of treatment play a decisive role. Modern continuous hemofiltration devices give doctors a wide range of possible treatments, including plasmapheresis (therapeutic plasma transfusion) used in cases of poisoning. These methods are recommended and used in all European countries.
That is why it is very important now that specialists from the fields of nephrology, urology and intensive care work together in order to:
Improve early diagnostics of urinary tract and provide efficient treatment;
Prevent severe kidney damage in cases of multiple organ dysfunction syndrome in patients in intensive care units;
Keep high standard of continuous hemofiltration treatment in children with acute kidney disease;
Diagnose and treat hypertension in children.
Any new information about the 19th Grand Finale of WOŚP will be posted on our website. (WOŚP)
Go to top...
---

Editorial office:
Polish Information and Foreign Investment Agency, 00-585 Warsaw, Bagatela Street 12
Economic Promotion Department, tel: +48 22 334 99 49, fax: +48 22 334 99 99,
e-mail:
redakcja@paiz.gov.pl