Baltic Port of New Technologies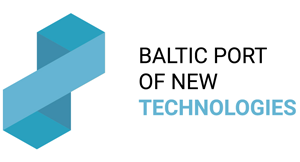 Baltic Port of New Technologies - an innovative business project combining the process of revitalisation of the premises of the former Gdynia Shipyard SA and support for the development of entrepreneurship in Pomerania through connection of innovative technological ideas with production and services in the country and abroad.


Advantages of the location:

Access to A 1 (ring road)
Own railway sidings
GCT Port and Terminal
Airports in Rębiechowo and Babie Doły
Easy access by public transport
City public transport
SKM
Close vicinity of urban areas and demographic base for investors
The Baltic Port of New Technologies fulfils a unique role in relation to Gdynia, Tri-city, and the entire region. Owing to the activity of PSEZ, companies that invested in the premises of the former Gdynia Shipyard (large Polish companies: Crist SA, SR Nauta SA, Gafako sp. z o.o., etc.) as well as new investors from Poland and abroad, can freely think about the development of the business surroundings of their companies.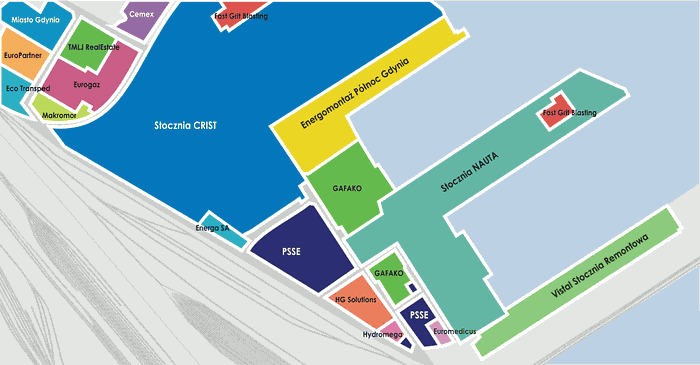 The Baltic Port of New Technologies has office space amounting to 7 thousand sq.m in a modern B+ class office building in ul. Czechosłowacka 3. The G-330 "Aquarium" office building emerged after the reconstruction of the old management seat of the Gdynia shipyard. Tenants of the office building include firms operating in the marine economy, mainly the shipbuilding industry and transport and logistic services.
In addition to office space, the building offers conference and training rooms including the room on the 11th floor with an admirable view of the berths of the shipyard, the Port and the Navy.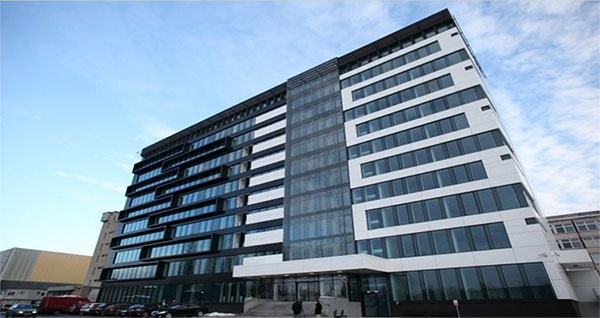 The G-330 "Aquarium" office building
In addition to the office building modernization, PSSE sp. z o.o. also finished the reconstruction of the water supply, sewerage and road infrastructure. It will see the opening of the Park of Constructors soon, i.e. a building with modern space for the designing, construction and development of innovative projects reconstructed from a former shipyard office building. The 6-floor building occupying 5600 sq.m had 4 levels designed as prototype workshops and 2 floors assigned as the designing and office rooms. The project is being implemented in the cooperation with the Pomeranian Science and Technology Park of the city of Gdynia and the Pomeranian Special Economic Zone Ltd.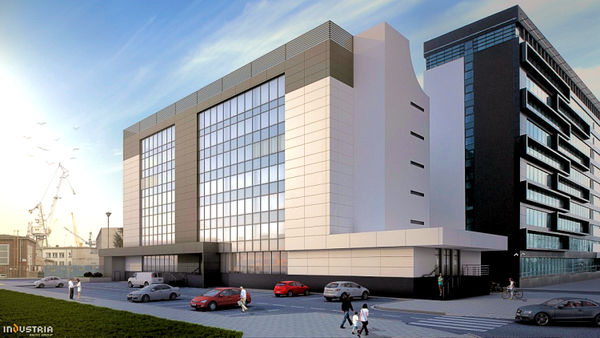 "Park of Constructors" and behind the G-330 "Aquarium" office building

Contact:

Baltic Port of New Technologies in Gdynia
Czechosłowacka 3 Str.
81-969 Gdynia

Phone: +48 (58) 739 64 20, +48 (58) 781 29 66
E-mail: bpnt@strefa.gda.pl
WWW: www.bpnt.eu