NEWS
Chinese business decides onr Poland
This Friday, April 22nd, over 70 businessmen from China meet the Deputy Prime Minister Waldemar Pawlak and take part in a match making session with Polish entrepreneurs.

Chinese investors impressed with last year's economic presentation of Poland on the World Exhibition EXPO in Shanghai, come to Poland to talk about the country's investment opportunities in detail. The Chinese delegation includes over 70 representatives of China's biggest mining, energy and automotive companies and the Deputy Head of the China Council for the Promotion of International Trade (CCPIT), the biggest Chinese organisation for foreign investment promotion.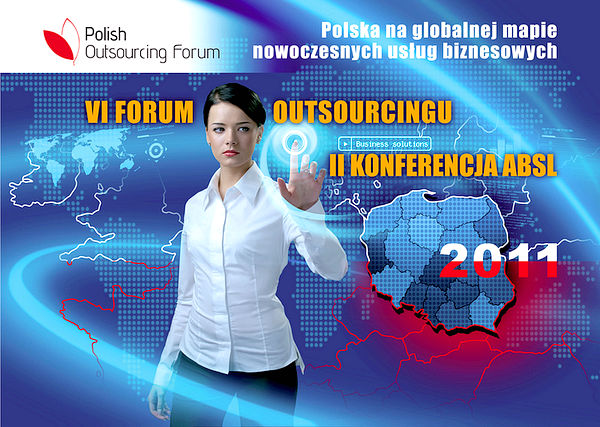 Business opportunities in Poland will be presented by the Deputy Prime Minister and Minister of Economy, Waldemar Pawlak; President of Pracodawcy RP, Andrzej Malinowski; Deputy President of £ód¼, Marek Cie¶lak and representatives of the Polish Information and Foreign Investment Agency which organises the investment seminar. During the match making session Chinese entrepreneurs will talk to investment project managers from different Polish regions and cities, people from special economic zones, banks and financial institutions operating in Poland.
Fast-developing Chinese investment worldwide, high tendency for big greenfield investments and remarkably increasing interest in the Polish market make China a priority partner for PAIiIZ. In 2010 the Agency hosted 24 trade missions from China, for 6 months managed a very intensive economic promotion programme in the Poland Pavilion on EXPO in Shanghai and this year has been expanding its presence in Asia with the opening of the first ever PAIiIZ Representative Office in China. This year the Agency will tour China's cities of Beijing, Shanghai, Chongqing, Xiamen and Taipei and encourage investors to choose Poland as their European investment destination.
In 2010 PAIiIZ closed 5 projects from China which will generate investment of EUR109 million and create 290 jobs. At the moment PAIiIZ works on 17 investment projects from China. According to investors' declarations the estimated investment generated by the projects may reach EUR500 million. (PAIiIZ)
Go to top...
Roadshow and ABSL on BPO in June
Joint Roadshow and ABSL conference will take place 17 June 2011, at Westin Hotel in Warsaw. to discuss present trends and directions of the sector development in Poland.
The event will be combined with II Conference of the Association of Business Service Leaders in Poland (ABSL). The patronage over the joint Roadshow and ABSL project will be provided by the Ministry of Economy in cooperation with the Polish Information and Foreign Investment Agency and Polish Chamber of Commerce. This is the first outsourcing project of this size carried out by two leading organizations acting for the benefit of the modern business service sector development in Poland and improving the investment attractiveness of Poland.
Roadshow Polska is a leading organizer of conferences promoting Poland in international environment of foreign investors. One of the flagship and cyclical projects of Roadshow Polska is the Outsourcing Forum, that is meetings of the outsourcing sector summarizing the latest trends and directions of the Polish outsourcing market development and promoting Poland as a destination for BPO projects.
Both events organized by Roadshow Polska and out annual conferences are very popular among representative of business, government and media. - I am convinced that as a result of combining our potentials this year the event will attract even more guests and will mark its permanent presence on the calendar map of the most important business events in Poland - says Krystian Bestry, Vice President of ABSL.
The central idea of the conference is the position of Poland on the global map of business services. The first quarter 2011, which initiated intensive business reshuffles worldwide, induced leading representatives of outsourcing in Poland and region to discuss the development trends and prospects of our country as a destination for offshoring centers. As a result of riots in North Africa, natural disaster in Japan and the growing crime in Mexico many investors had to transfer their business processes to safer locations. The natural directions of the business migration are becoming the countries of the Central and Eastern Europe, including Poland.
During the conference the most recent ABSL report will be published concerning the modern business service market in Poland and Central and Eastern Europe. This is going to be the next complex study prepared by ABSL, including market size, scale of employment, types of handled processes, main locations of the service centers. The survey covers Business Process Outsourcing Centers (BPO), Information Technology Outsourcing Centers (ITO), Shared Services Centers (SSC) and Research & Development Centers (R&D). This year, for the first time, the analysis covered not only Poland but also other countries in the region and ITO and R&D centers. (ABSL and Roadshow Polska)
For more details please contact:
Roadshow Polska
e-mail: info@roadshowpolska.pl
tel: +48 22 357 09 77, +48 22 498 92 77.
Go to top...
Chinese Law Company in Poland
£ukowicz Swierzewski & Partners, Attorneys at Law launch a pioneer project and sign a strategic alliance with the biggest Chinese law firm Dacheng Law Office.
For 20 years Dacheng has been participating in the biggest Asian investment projects run by international concerns e.g. Coca-Cola, IBM or Air China. The firm has 28 offices in China and focuses mainly on M&A, restructuring processes, banking and finance, foreign investment, real estate and construction.
- For the last 20 years we have been making history by active engagement in privatisation processes and foreign investments in Poland - says Olgierd ¦wierzewski, Managing Partner at £ukowicz Swierzewski & Partners. - In the 21st century the world economy suggest one clear direction - China, undoubtedly the fastest-growing powerhouse in the world. Inflow of Chinese investments to Poland still has not been high and that is why together with Dacheng, the Polish-Chinese Chamber of Commerce and the Polish Information and Foreign Investment Agency we will actively promote and intensify business relations, create platforms encouraging investments, support Polish-Chinese economic initiatives and attract Chinese and Asian investors to Poland and Central and Eastern Europe. In fact, China has only started to discover Europe. (£¦iW)
Go to top...
INVESTMENTS IN POLAND
Ericpol still hires new people
Ericpol creates another 200 jobs.
Jobs will be available for programmers, software designers and application testers. The jobs will be geared both towards people with experience and fresh college graduates.
150 jobs will be created in the company's divisions in £ód¼ and Kraków and the rest i.e. 50 in the company's divisions in the Ukrainian TZOV and IOOO ERICPOL BREST. The company decided to rise employment level due to a growing portfolio of orders and the general development of the company whose income last year rose by 17%. This year the company was classified as a "Rising Star" in the International Association of Outsourcing Professionals' ranking of the 100 top outsourcing services providers in the world.
- The pool of our domestic and international clients, their confidence in our services and consequently also the number of orders have been growing - explains Pawe³ Szczerkowski, Director General of Ericpol Telecom. - For the last 6 years Ericpol has been hiring people and does not plan to stop recruitment. In 2010 we opened a new office building in the Kraków Special Economic Zone where we hired 220 people - he adds.
Ericpol has been providing R&D services and dedicated solutions in telecommunications software, M2M (machine to machine) communications, health care system and industry for 20 years now. The company provides its products mainly to customers localised in Western Europe. Currently Ericpol hires almost 1100 in £ód¼, Kraków, Warsaw and its divisions in Sweden, Belarus and Ukraine. (Kraków SEZ)
Go to top...
New investors in the Starachowice SEZ
Two new companies start operations in the SEZ.
Plastinwest plans to start production of panels from plastic waste which will mainly find application in the construction sector. The company will locate the project in the Suchedniów subzone of the SEZ. By the end of 2012 Plastinwest will have invested PLN 5 million and is expected to create 12 people.
Betomax Poland is a company with Polish-German capital. Betomax Poland will start production of mineral mats, bearings, connectors, elements for safety systems. The new facility will aslo provide services. The company will operate in the Końskie sub zone.
Investor declares that investment outlays will reach PLN 11 million. By the end of 2015 66 people should find employment in the new facility. (Starachowice SEZ)
Go to top...
MACROECONOMIC POLAND
Balance of foreign direct investment in Poland was positive and amounted to EUR 938 million

This balance comprised: positive reinvested earnings (EUR 857 million), net
inflow of equity capital to Polish direct investment enterprises (EUR 188 million), and net
outflow of financial debt instruments (EUR 107 million).

Since te beginning of the year Poland attracted EUR 2 363 million. Reinvested profits still occupy the major position among the factors what best promotes business activity in Poland. (NBP)


Exchange rates (as of 21.04.2011):
| | | |
| --- | --- | --- |
| | Buy | Sell |
| USD | 2.7026 | 2.7572 |
| EUR | 3.9241 | 4.0033 |
Source:
www.nbp.pl
Go to top...
FROM THE REGIONS
Technology transfer in the creation of innovative economy
On March 4th, 2011 the Kraków Technology Park organised a seminar opening the projet "Innovation broker as an effective tool in the development of modern economy of the Ma³opolska region".
The project is run by the Office of the Head of the Ma³opolska region, the Kraków Technology Park and is co-financed by the European Union within the framework of the European Social Fund (ESF) and the Operational Programme-Human Capital. The aim of the project is to develop a cooperation model between academia and industry in the region. During the seminar participants focused on topics connected with technology transfer and commercialisation of knowledge which are key for the development of modern economy. The seminar was attended by representatives of European institutions which deal with similar issues e.g. Joe Greaney - President of the European Business& Innovation Centre Network. (KPT)
Go to top...
DID YOU KNOW...?
Polish Ministry of Foreign Affairs promotes Polish talents
The Ministry of Foreign Affairs launched a new Internet platform
www.polishhighfliers.pl
where it will present Polish constructors, businesspersons and scientists who have the talent to effectively develop their business and gift on international scale.
The website wants to dispel myths about Poland and Poles. The website will in an original and modern way present young, enterprising Poles and give attractive details about their experience and achievements as well as their great potential for groundbreaking discoveries, unique projects, designs and innovative undertakings. The website will make more people know young Poles and their ideas and achievements. For more information please visit www.polishhighfliers.pl. (MSZ)
Go to top...
---

Editorial office:
Polish Information and Foreign Investment Agency, 00-585 Warsaw, Bagatela Street 12
Economic Promotion Department, tel: +48 22 334 99 49, fax: +48 22 334 99 99,
e-mail:
redakcja@paiz.gov.pl