NEWS
Polish investments as the second in PAIiIZ portfolio
In last two weeks, PAIiIZ has acquired 9 investment projects - mostly from the US and from BPO and automotive sectors. It means that currently, the Agency supports 160 ongoing investments in Poland with a total value of €3.5bn. Due to that, 30,972 new jobs can be created in the country.
2 investment projects have been successfully completed by PAIiIZ within two weeks and added to the list of 40 completed investments in 2015 that were supported by the Agency. All completed projects that are now being implemented in Poland have a total value of €585.19 m and can generate 7,457 new jobs in Poland.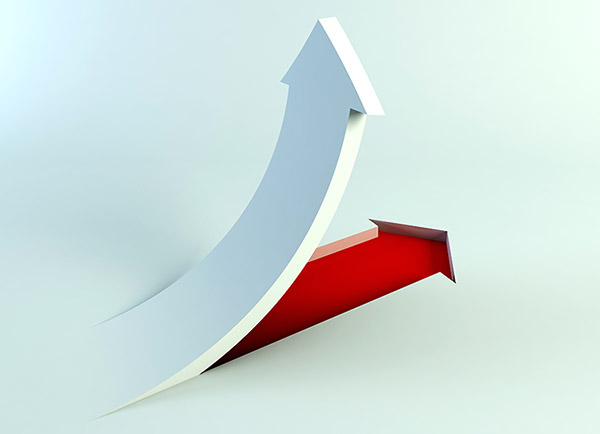 auris - Fotolia.com
Still, the US predominates in both - in terms of the number of ongoing investment projects supported by PAIiIZ and in terms of their total value (34 projects; total value of €401.95m). The first Big Three also consists of: Germany (21 investments; total value of €326.3m) and Italy (11 investments; total value of €219.65m). What is worth to add, Polish investments are the second biggest in terms of the total value of projects (€386.32m).
More information: www.paiz.gov.pl/20151019/polish_investments_as_second_in_paiiiz_portfolio. (PAIiIZ)
Wyżyna Lotnicza gets bigger
On Monday 19 October in Radom, three new members has joined the recently established aviation cluster in Poland called "Wyżyna Lotnicza". Now the list of parties also consists of marshals of Lubelskie, Łódzkie and Mazowieckie provinces.
"Wyżyna Lotnicza is a natural consequence of the development of aviation sector in Poland", said PAIiIZ president Sławomir Majman during the ceremony. The hub will also gather local R&D centres, technical universities and prestigious military training schools as 42 Base Aviation School in Radom and famous "School of Eaglets".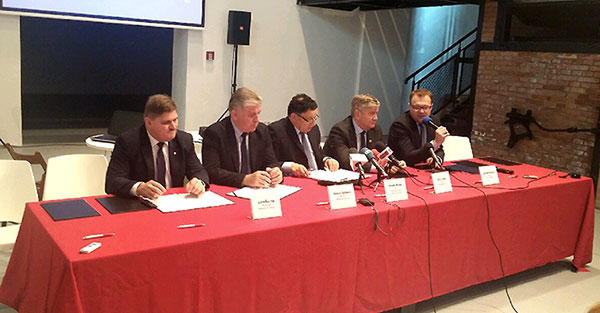 Ceremony of extending "Wyżyna Lotnicza" aviation cluster
More information: www.paiz.gov.pl/20151019/wyzyna_lotnicza_gets_bigger. (PAIiIZ)
Eastern Africa attractive for Polish business

"Now it is a time to go Ethiopia. It is a first step outside the southern and western cost of Africa for participants of the Go Africa programme", announced PAIiIZ president Sławomir Majman during the workshop dedicated to the economic potential of the Eastern Afric, on 21 October. The meeting gathered 50 entrepreneurs interested in doing business in African markets.
The mission to Ethiopia is expected to be arranged in November by PAIiIZ. It will be dedicated to promote Polish exporters and investor as well to strengthen economic cooperation between the two countries.
The eastern part of Africa has already invested in infrastructure and education of young ambitious people.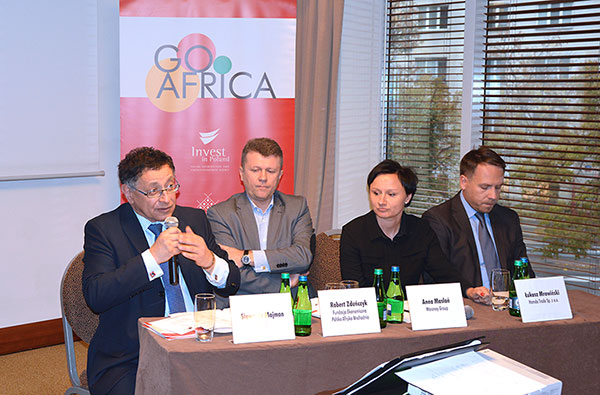 Majman: ''Now it is a time to go Ethiopia. It is a first step outside the southern and western costs of Africa for participants of the Go Africa programme''
More information: www.paiz.gov.pl/20151021/eastern_africa_attractive_for_polish_business. (PAIiIZ)
Suwałki and Łódź SEZs get bigger
On 20 October, Ministry of Economy agreed to expand two special economic zones in Poland. The area of Łódź SEZ has been increased by 36 hectares while Suwałki SEZ has grown by impressive 259 hectares. According to forecasts, over 10,000 new jobs can be created due on the plots that just have been joined to the two zones.
Since 20 October, the Łódź SEZ covers new investment plots in Łodź, Łęczyca, Kleszczowo, Koluszki and Wieluń. The total area of the zone reaches 1,339 now. It is expected that the investment sites in Łódź will attract investments worth PLN 504m in total and should generate 940 new jobs. Moreover, already started investments of HTL-Strefa in Łęczyca, Epicom in Kleszczowo, SuperDrob Zakłady Drobiarsko-Mięsne in Koluszki and Wielton in Wieluń that since now will be developed within the zone, will lead to the creation of 720 new jobs.
Meanwhile, the new investment area of the Suwałki SEZ is located in three provinces of Poland: Mazowsze, Podlaskie and Warmińsko - Mazurskie. The zone is being expanded by plots in: Suwałki, Grajewo, Białymstok, Szczuczyn, Bielsko Podlaskie, Siemiatycze, Czyżewo, Hajnówka, Narewka, Nowogród and Sejn. Newa arease of Suwałki SEZ are to attract innovative investments with export potential that should lead to the creation of 8,720 new jobs in the region. After the expansion, SSEZ covers 635 hectares. (Ministry of Economy)
Man Trucks invests
Active in Niepołomice since 8 years, Man Trucks received a second permit to operate in the area of Kraków Techno Park.
MAN is to invest € 6,3m and create 10 new jobs there. The investor is also planning to maintain 444 employees.
Niepołomice Investment Zone is one of the biggest technology park in Małopolskie province. It covers 500ha while 207ha of this area has a status of special economic zone. (KPT)
Faist ChemTec gets bigger
In Złotoryja, under Legnica SEZ, FAIST ChemTec opened the second production line. Due to that, 25 new jobs will be created by the company.
The investor produces acoustic insulation for home appliances. Currently, the company employs 100 people.
Two other investors: Bisek-Asfalt oraz Schneider Pojemniki Transportowe are active in Złotoryja subzone. The total value of invested capital has already reached PLN 52m. Together, investors declared the will to create about 100 new jobs in the area. (LSSE)
MACROECONOMIC POLAND
Exchange rates (as of 22.10.2015):
| | | |
| --- | --- | --- |
| | Buy | Sell |
| USD | 3.7348 | 3.8102 |
| EUR | 4.2372 | 4.3228 |
Source: www.nbp.pl
ANALYSES AND REPORTS
A record increase in private sector expenditure on innovation
The Central Statistical Office of Poland (GUS) published the latest figures for expenditure on R&D for 2014. The private sector R&D expenses were nearly 20% higher than in 2013. This was the next consecutive year that saw an increased spending on R&D.
In 2014, internal expenditures on R&D (GERD) amounted to more than PLN 16.1 bn. This was more than 12% compared to the previous year. This means that 0.94% GDP was devoted to R&D financing (0.87% GDP in 2013). The year 2014 saw a record increase in the private sector's R&D spending. Businesses allocated more than PLN 7.5 billion on R&D, an 19.7% increase compared to 2013.
These figures confirm the trend observed in the world standings. As the results of the Global Innovation Index 2015 show, in the period 2008-2013, and therefore during the economic crisis, Poland was the first in terms of growth of private sector R&D expenses (BERD). In the same period, Poland came second - only after China - in terms of growth in government spending (GERD). (NCBR)
DID YOU KNOW...?
Chopin Airport among the TOP10 best airports in Europe
Chopin Airport was ranked among the TOP10 best airports in Europe by "Sleeping in Airports" portal. It is a second time when Warsaw Airport is listed at the top European airport.
The Sleeping in Airports portal's users assessed the airports basing on four criteria: comfort, facilities for travellers, cleanliness and quality of service. Chopin Warsaw Airport was appreciated by passengers for friendly and helpful staff, excellent marking of the terminal and free and unlimited access to the Internet. Another advantages of Warsaw Airport is the access to charge chargers and as restaurants and bars open 24/7.
First award in the European category went to Munich Airport, slightly ahead of Helsinki and Zurich. Changi Airport in Singapore was awarded first placed in the world category. The global top ten also includes airports in Porto, Tallinn, Amsterdam, Athens, Stockholm and Vienna. (www.lotnisko-chopina.pl)
---

Editorial office:
Polish Information and Foreign Investment Agency, 00-585 Warsaw, Bagatela Street 12
Information and Communication Department, tel: +48 22 334 99 49, fax: +48 22 334 99 99,
e-mail:
redakcja@paiz.gov.pl