Seventh project completed
Atos's ICT business centre in Bydgoszcz is the seventh investment project completed in the first quartet of 2015 by PAIiIZ. Due to that, even 2,600 new jobs can be created.
Companies which decided this year the will to invest in Poland operate in BPO, R&D, ICT sectors as well in automotive, aviation and electronic and home appliance industries. The total value of their investments reaches €139 m. Among 169 projects currently run by PAIiIZ, the automotive sector is number one (34 projects, €698 m, 6,690 new jobs planned) and it is followed by BPO (32 projects, €30 m, 9,560 new jobs planned). The Agency also supports 19 R&D projects,12 from aviation industry and 11 from the food sector.
The US is still on the top of PAIiIZ portfolio (the total value of 50 American potential investments is €989 m; 6,934 new jobs). Next is Germany (28 projects), France and Italy (10 projects each) as well as Japan (9 projects). The Agency serves also internal investors - currently 9 Polish companies invests with the Agency support. (PAIiIZ)
Tarnobrzeg SEZ gets bigger
This week the Ministry of Economy, the Council of Ministers adopted the amendment to the Regulation on Tarnobrzeska SEZ. New area joint to the zone covers 1.4 hectares.
Under the amendment Ożarów municipality will be joint to the zone to support the ongoing investment project provide by ZFP Inwestycje that belong to thee Polpharma company. The investor has already started building new warehouse and plant that will produce pharmaceutics. The total spending on investment has been estimated at the level on PLN 266m. 35 new jobs will be created there. (Ministry of Economy)
MACROECONOMIC POLAND
Exchange rates (as of 12.03.2015):
| | | |
| --- | --- | --- |
| | Buy | Sell |
| USD | 3.8717 | 3.9499 |
| EUR | 4.0951 | 4.1779 |
Source: www.nbp.pl
ANALYSES AND REPORTS
Polish hotels and SPA
Exclusive hotels and SPA are one of the fastest growing area of luxury goods market in Poland. According to the latest report prepared by KPMG on the luxury goods market in Poland ("Rynek dóbr luksusowych Polsce. Edycja 2014") between 2014 - 2017 the value of this segment will increase by over a quarter exceeding to PLN 1.6 bn.
In 2014, the total value of luxury good market reached PLN 1.3 bn an increased by 8% y/y. This is due to the increase of wealth of Polish society. Experts estimate that in 2016 the number of people with monthly wages exceeding PLN 7,100 gross for the first time will reach over 1 million.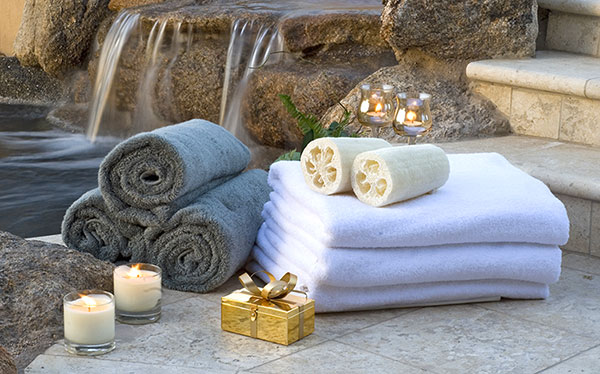 © William Casey - Fotolia.com
According to the research, one quarter respondents declared that they often uses five- and four-star hotels. Among the richest group including people with a gross monthly income of more than PLN 20,000, 42% of respondents regularly visit exclusive hotels. SPA is regularly used by 17% of respondents, while 53% said that this form of rest and relaxation uses occasionally. Most five-star rooms can be found in Mazowieckie, Małopolskie and Pomorskie the voivodeships. (KPMG)
FROM THE REGIONS
Hydro Naval patronage classes
HYDRO-NAVAL in cooperation with Zespów Szkół Ogólnokształcących i Technicznych w in Ustka will provide the special programme of patronage classes.
In Hydro Naval patronage classes that will be created next year students will be prepared to work as technicians. The patronage classes will focus on preparation of students to work for exact employer's needs as they will be offered the guaranty of employment after graduation. Moreover, students will be offered apprenticeships and scholarships as well as the access to the modern machinery par and technologies useful in the future job.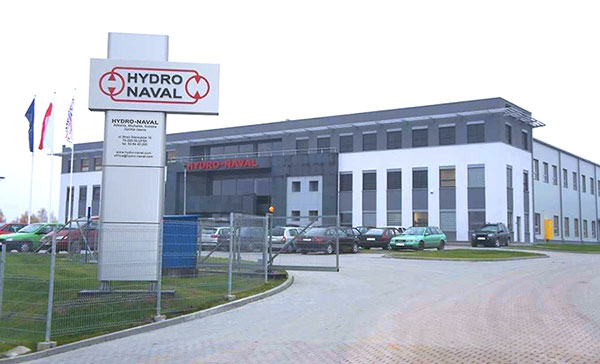 Hydro-Naval
Current school year is dedicated to the development of vocational training. (SSEZ)
DID YOU KNOW...?
Polish map of the Tatras - world's best
A 3D map of the Tatra Mountains created by scientists from Kraków universities was named the best map published in 2014 by the Journal of Maps.
The Polish map had 70 competitors from the whole world that were published in the Journal of Maps magazine - the only scientific periodical which prints electronic versions of maps presenting results for various scientific research. A map created by PhD Jerzy Zasadny from the AGH University of Science and Technology and PhD Piotr Kłapyta from the Jagiellonian University presents the Tatra Mountains, Poland's highest mountains, during the latest glaciations period, about 20,000 years ago.
The map shows not so distant past - in geological terms - of the Tatras, which during glaciation looked completely different than today. Then, the mountains were covered with 50 glaciers which have imprinted their features on moraines and forms of glacial erosion. That is why today we can observe and study the footprints of their activity and on this basis we can recreate the way the now extinct glaciers were arranged. (www.polska.pl/en)
---

Editorial office:
Polish Information and Foreign Investment Agency, 00-585 Warsaw, Bagatela Street 12
Information and Communication Department, tel: +48 22 334 99 49, fax: +48 22 334 99 99,
e-mail:
redakcja@paiz.gov.pl