NEWS
Lubelskie province develops IT specialisation
Only in 11 Polish cities, at least 10 BSS centres are active. One of them is Lublin. Due to this, the city joined the group of Polish BSS best locations.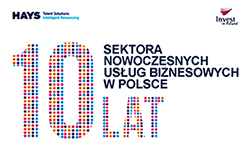 "The history of Lublin as a BSS hub is short, however impressive. The BSS boom started in 2010 there", said director of the Foreign Investment Department at PAIIIZ, Iwona Chojnowska-Haponik during the "Morning coffee with BSS" conference, which held in Lublin on 23 July.
Factors that influence the attractiveness of Lublin as location for Business Services Sector (BSS) were discussed during the press conference attended by PAIIIZ, Hays Poland and the Lublin City Hall experts. Currently, 24 BSS centres operate in Lublin. Together, they employ nearly 4,500 people. The city is located in close distance to Warsaw. However, it offers cheaper offices spaces. Moreover, Lublin is situated in the area where three special economic zones are active: Mielec, Starachowice and Tarnobrzeg.
Attractiveness of Lublin for BSS is also determined by the access to young and educated staff. Lublin is the eight major academic centre in Poland. Nine universities operating there where 70,000 students prepare themselves to market needs.
Lublin is said to be "the city of youth" as 1/5 of its population consists of students. The majority of them choose faculties which enable them to find job in BSS centres easily - almost 10,000 students study business or administration faculties, while more than 6,5000 will soon become engineers and technicians. With well-tailored educational offer, Lublin has grown to become the Polish hub of IT processes. 40% of all Polish IT centres are situated there.
More information: www.paiz.gov.pl/20150723/lubelskie_province_develops_it_specialisation (PAIiIZ)
Foreign languages attract BSS to Poznań
Professionals with technical skills and fluency in foreign languages are key factor when choosing location for BSS centres in Poland, argued PAIiIZ and HAYS experts during the press meeting entitled "Morning coffee with BSS", which this time was held in Poznań.
There are 62 business service centres in Poznań, employing in total 10,000 highly skilled staff. The majority of companies operating there have US, Polish, German or British capital. According to PAIiIZ expert Rafał Szajewski, Poznań definitely is a hub for Shared Service Sector (SSC). In this segment 25 centres are active, that in total employ almost half of BSS staff in the city.
The attractiveness of Poznań as a Polish BSS location is determined by a combination of factors: access to well-educated employees with technical skills and fluency in foreign languages. Over 90% of Poznań's students declare that they speak English fluently, and almost 43% of them are good in usind German. Among other popular foreign languages used in Poznań there are: Russian, French, Spanish and Italian.
One of the biggest advantages of the city for placing there BSS projects is its location. Located in western Poland, close to the German border, Poznań has a modern and transport infrastructure - roads, rail and air transportation is all well-developed.
More information: http://www.paiz.gov.pl/20150721/foreign_languages_attract_bss_to_poznan (PAIiIZ)
Steico spreads its wings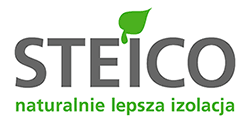 Steico, a company with German capital, launched the first in Poland plant producing LVL wood-based panels in Czarna Woda. The opening ceremony was attended by deputy prime minister Janusz Piechociński and PAIiIZ president Sławomir Majman.
Under the Steico's investment that was supported by PAIiIZ from 2013, the company built a production facility where Laminated Veneer Lumber will be manufactured.
The value of the project has been estimated at € 4m. In the new plant, nearly 120 new jobs will be created.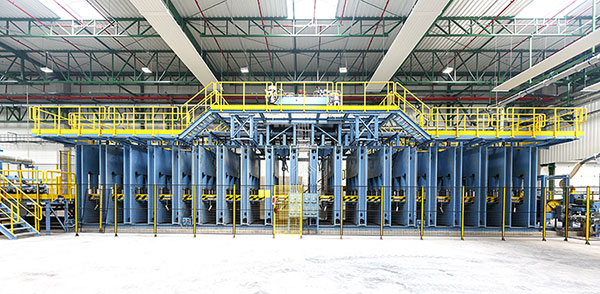 Streico's new production facility (source: Steico)
Last year, Czarna Woda area, where Steico operates, was incorporated into the Pomeranian Special Economic Zone. As a result, the company received permit to conduct business there and benefited from the public aid.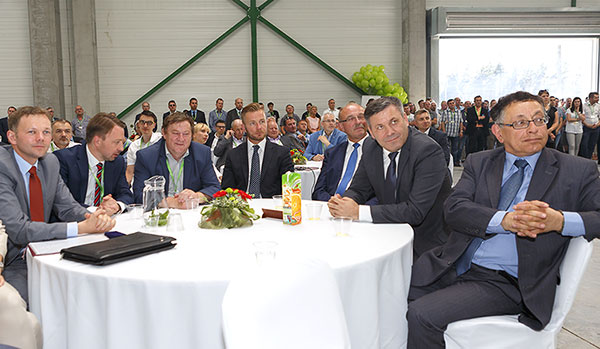 The opening ceremony of Streico's plant (source: Steico)
Steico is one of the largest producers of wood fibre insulating materials in Europe. It has two factories in Poland and one in France. (PAIiIZ / Steico)
Kostrzyn-Słubice Special Economic Zone gets bigger
Council of Ministers approved the extension of Kostrzyn-Słubice Special Economic Zone. The zone is supposed to be enlarged by 121 hectares.
New investments that will placed on the zone's new area, have a total value of PLN 900m. Due to that 4,300 new jobs will be created. (Ministry of Economy).
Poldan-net in Słupsk SEZ
Danish company Poldan-Net is launching a new project. Under the business permit issued by Słupsk SEZ, new production hall will be built and equipped with modern technological line for the production of fishing nets.
Modern technology should help the company to expand its business in foreign markets. Poldan-Net is one of the biggest manufacturers of fishing and sports nets as well as ropes in Poland. In the Słupsk region the company owns two production facilities. (SSEZ)
Three companies, 150 new jobs
Bisek-Asfalt, Schneider Pojemniki Transportowe and Centrum Intermodal Ritex Transport Spedycja Logistyka - received a permit to operate in the Legnica Special Economic Zone. They all in total are to invest more than PLN 80m.
Schneider's investment project worth PLN 36m includes launching the production of specialized baskets and containers made of steel. The company works for: BMW, Volkswagen, Daimler AG, Bosch, Siemens and Continental. On the other hand, for PLN 16m, Bisek will produce and sell bituminous mass. Due to the two abovementioned investments, over 100 new jobs will be created in the zone.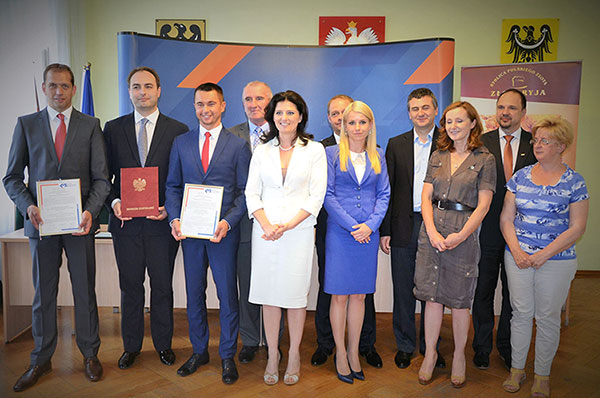 New permits to conduct business activities in LSEZ have been granted (source: Legnica SEZ)
The third newest investment will be provided by Ritex that will create 50 new jobs. Under the project, the company will establish an innovative R&D and logistics centre. Additionally, technology park and business incubator will be created on the investor's plot. The investment cost amounts to PLN 28m. (LSEZ)
New investments in KTP
Two companies - Olident and JCG received permits to conduct business in the Kraków Technology Park.
Olident intends to build dental products factory worth PLN 1.8 m. 10 new jobs will be created there. JCG, in turn, invests in a wooden pallets plant. The investment cost is PLN 5.3 m and it is supposed to generate 8 new jobs. (KPT)
Permits in Suwalki Special Economic Zone
As a result of new permits issued by the management board of Suwalki Special Economic Zone, 14 new jobs will be created.
Novigo decided to reinvest within the zone and spend PLN 16.6m for purchasing new equipment for wood production. Installation Department Wod Kan and CO Gal Inst, however, plan to build a new production facility, manufacturing concrete products. (SSEZ)
MACROECONOMIC POLAND
Exchange rates (as of 23.07.2015):
| | | |
| --- | --- | --- |
| | Buy | Sell |
| USD | 3.7397 | 3.8153 |
| EUR | 4.0751 | 4.1575 |
Source: www.nbp.pl
EVENTS
CIMA Global Business Challenge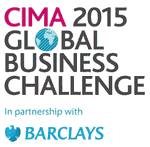 Between 3 and 8 August, the CIMA Global Business Challenge will be held in Warsaw. The contest is dedicated to undergaduates. PAIiIZ is the patron of the event.
The CIMA Global Business Challenge is an international business competition designed to bring out the best in the young business leaders of tomorrow.
By working together as a team of four to present a business case study, it is a great opportunity for you to showcase your talent in business management, and learn how to become the business leaders of the future.
More information: www.cimaglobal.com/Events-and-cpd-courses/globalbusinesschallenge (Linkleaders)
Maritime Exhibition BALTEXPO
International Maritime Exhibition BALTEXPO will be held between 7-9 September 2015 in Gdańsk. PAIiIZ took the patronage over this event.

BALTEXPO is a traditional place for presentation of products, services, solutions, achievements, and plans of Polish and foreign companies representing the maritime sector.
This year's exhibition will be divided into three thematic sections:
Shipbuilding and Offshore

Ports, transport and logistics

Safety and security of coast, ports and shipping
More information: www.baltexpo.ztw.pl (ZTW)
FROM THE REGIONS
Lubelskie Province Week at EXPO2015 Milan
The Lubelskie province is a flourishing academic center and a hub for science and technology parks. One can get information regarding investment offer of Lubelskie and its tourist attractions at EXPO 2015 in Milan, as between 20-26 the Polish Pavilion hosts the promotional week of this province.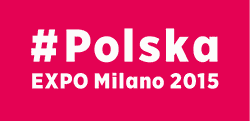 Until 26 July, the Lubelskie exposes its strongest business advantages. The region is one of the most dynamically developing Polish agricultural areas, specialized in fruit and vegetable processing, as well as sugar, brewing, tobacco, as well as dairy and meat industries.
It is also a breeding ground of talents with its main academic center in Lublin, where four universities, university of technology and several private universities operate. (PAIiIZ /The Municipalty of Lubelskie Province)
More information:
www.paiz.gov.pl/20150720/lubelskie_province_week_at_expo2015_milan
DID YOU KNOW...?
Polish shop among the best at EXPO 2015
Polish shop has named as the best national shops at this years's EXPO in Milan. Swede.com and National Geographic magazine write what attracts the visitors of Polish Pavilion.
All guests of the Polish Pavilion can take home a piece of Polish traditional products, writes swede.com. Among the top popular products offered in the Polish shop one can find amber jewelry, alcohols and "sucha krakowska" dried sausage, comments Jackie DeGiorgio. This is not all. "Ptasie mleczko" sweets and apples, of course, are one of the most often asked about products by guests of the Polish Pavilion, adds special reporter of National Geographic magazine visiting Milan. Since the beginning of the exhibition, 3,5 tones of apples have been given out in the Polish Pavilion, he adds. (PAIiIZ)
To learn at: http://www.swide.com/food-travel/expo-milan-2015-best-pavilions-shops-not-to-miss/2015/07/19
The best Mars Rovers
Does space rovers design become a Polish specialty? Probably yes.
Yet, 20 universities from all over Poland have been involved in construction of Mars Rovers to win European Rover Challenge. Poles have truly spectacular achievements in this contest: in 2011, the MAGMA 2 rover from the Białystok University of Technology took the first spot. Two years later, the Hyperion, also created in the Białystok University of Technology outclassed the rival teams, scoring a historic high. In 2014, the first place on the podium went to the Hyperion's successor, and the third one to the Legendary II from the Rzeszów University of Technology.
From 5-6 September 2015 Poland will host the European Rover Challenge, modelled on the annual University Rover Challenge in the US.
Read more: www.polska.pl/en/business-science/achievements-science/how-worlds-best-mars-rovers-are-designed/
(www.polska.pl/en)
---

Editorial office:
Polish Information and Foreign Investment Agency, 00-585 Warsaw, Bagatela Street 12
Information and Communication Department, tel: +48 22 334 99 49, fax: +48 22 334 99 99,
e-mail:
redakcja@paiz.gov.pl