NEWS
Poland joins the Top 20 FDI receivers in the world
Due to the inflow of $13,9 bn of Foreign Direct Investments (FDI) to Poland, the country has joined the group of the top 20 FDI receivers in the world. This is the main conclusion of the World Investment Report 2015 regarding Poland that was presented on 24 June all over the world. Polish premiere of WIR2015 report was prepared by PAIiIZ.

The report reveals that China became the largest recipient of FDI in 2014, followed by Hong Kong and the United States of America. Poland was listed as the 20th global receiver of FDI and the 10th among developed countries. According to UNCTAD, in 2014, the inflow of FDI to Poland increased significantly from $120m to $13,9bn. (In 2012 it reached $1bn). It also means that Poland is getting close to the level of FDI inflow from the times before the economic crisis (the average value of the FDI inflow between 2005-2007 was $16,6bn). However, the global FDI recorded a decrease by 16% to $1,23 trillion in 2014. Also Europe experienced a drop by 12%. "Although global economy is slowly recovering, it doesn't translate into foreign direct investments", comments UN expert professor Zbigniew Zimny. As Zimny explains, the weak EU economy is to blame.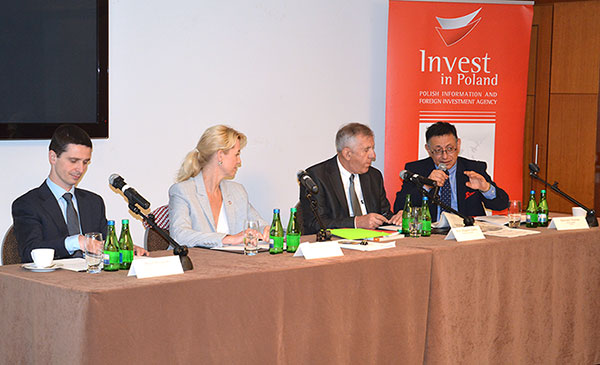 S³awomir Majman: "Poland joins the Top 20 FDI receivers in the world"
The largest investors' list is opened by the US, China (with Hong Kong China) and Japan. However, firms from developing Asia - with China investing $248bn and Hong Kong with the outflow of $100bn - now invest abroad more than any other region. Also in the top twenty global investors there are 9 countries from Europe with Germany (5h place); Russia (6 th place), France (8 th place) and Holland (9 th place). Only Germany and France recorded an increase of FDI - German investments tripled in 2014.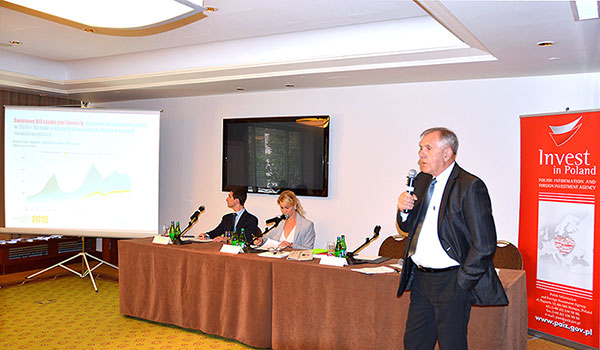 Professor Zimny: Before the economic crisis, EU countries were the biggest investors and recievers of FDI in the world
More information: www.paiz.gov.pl/20150624/poland_joins_the_top_20_fdi_receivers_in_the_world.
Poland - the number one for German investors
"Poland is the most attractive country in Central Eastern Europe regarding investments. This is the third gold we received from German investors", said PAIiIZ president S³awomir Majman during the presentation of the report prepared by Polish - German Chamber of Industry and Trade (AHK). Under the report 1,400 German companies operating in CEE were surveyed.
Almost all companies surveyed by AHK (96%) declared the will to choose Poland once again when investment decision making. Poland scored 4.16 points in the overall investment evaluation of CEE counties. This result made Poland the best investment destination in the region for German investors the thirds time in a row. The second place went to the Czech Republic (4.00 points) while Estonia was the third (3.89).
As the AHK survey shows, German investors are more likely to invest in Poland (43%) than in the whole CEE (35%). "According to half of German companies, the business environment in Poland improved comparing to the last year. Only 5% of them complain about it", adds Majman. Poland's access to EU, high quality of staff, good education offer at universities, the access to good suppliers and highly motivated staff to work - this is what attracts German investors to Poland. This positive image of Poland impacts on the fact that Germany is the biggest foreign investor in the country. According to KPMG data, the total share of German investment in Poland was estimated at 17% and reached PLN 117bn.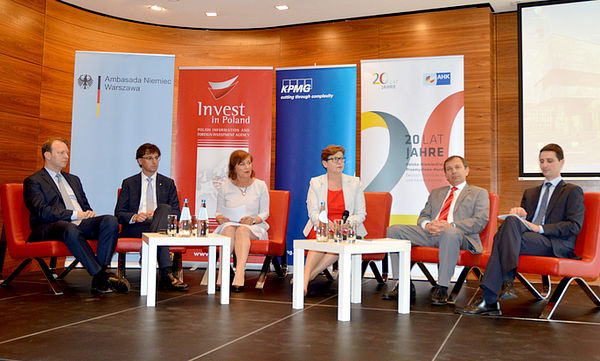 Discussion panel on doing business in Poland
"Poland has a great potential to become the European Union's leader", said Rolf Nikiel, the Ambassador of Germany in Poland. Over 6,000 companies with German capital operate in Poland mostly in automotive and chemical industries. In total, German investors employ 300,000 people there.
More information: www.paiz.gov.pl/20150624/poland_the_number_one_for_german_investors.
Ghana waits for Polish investments
As a part of the Sub-Saharan Africa, Ghana is one of the fastest developing countries of the African continent. Due to competitive business environment, during the last 25 years, the country has experienced the fast economic growth. So did Poland. Ghana's representative - ambassador Akua Sena Dansua and minister of Chancery Francis D. Kotia came to PAIiIZ to talk about similarities between the two countries and opportunities of mutual cooperation.
Ambassador Akua Sena Dansua expressed the will to strength the cooperation between Poland and Ghana. She focused on agriculture and food processing as sectors with the biggest opportunities to develop common business. As an example of Polish - African successful cooperation, the Ursus case study was presented by the company member of the Board, Wojciech Zachorowski. Ursus is implementing the order of 3,000 tractors for Etiopia and just recently the company opened a tractor fitting shop there. During the meeting, all parties agreed that the bilateral cooperation need governmental support. Also special economic zone in Ghana should encourage Polish business to be more active in this African country. Companies operating under the zones can benefit by getting tax exemptions. (PAIiIZ / Ministry of Economy)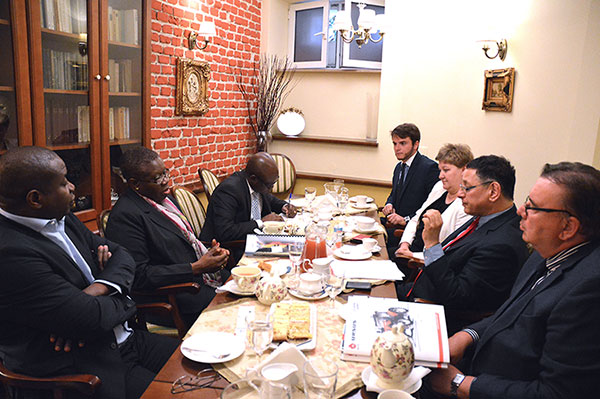 Discussion on opportunities of cooperation between Poland and Ghana
More information: www.paiz.gov.pl/20150622/ghana_waits_for_polish_investments.
Six months of PAIiIZ investments in 2015
During six month of this year, PAIiIZ completed 21 investment projects worth €299.74m in total. They all can deliver 4,383 new jobs into the Polish market. Currently, PAIiIZ supports 172 FDI projects, that are worth €3,099.28m in total and can bring 29,638 new jobs to Poland.
With 46 ongoing FDI projects, the US has maintained the position of investment leader in Poland. The total value of all American investments reaches €869.31m (6,639 new jobs planned). Germany is the second with 28 investment projects worth €324.65m that can bring 4,356 new jobs in the future. The next are investors from France (11 FDI, value of €249.2m, 1,567 new jobs planned). The Agency supports 10 FDI from Italy and Japan. 9 investment projects have Polish origins.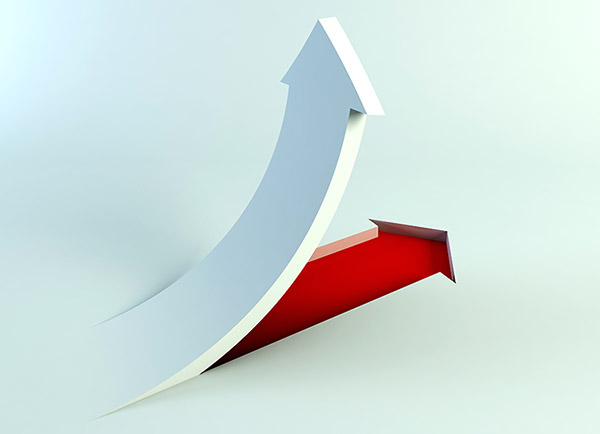 auris - Fotolia.com
In sectoral point of view, the automotive industry dominates among foreign investors (35 projects; value €697.15m; 7,231 new jobs planned). The big three also consists of BPO (31 investment projects; value €29.7m; 8,390 new jobs planned) and R&D (17 investment projects; value of €60.64m; 1,900 new jobs planned). (PAIiIZ)
The 1Q in Wa³brzych SEZ
After the first quarter of 2015, the total value of investments in Wa³brzych Special Economic Zone reached PLN 19bn. By now, 41,000 now jobs were created in the zone. Currently, 176 companies operate in Wa³brzych SEZ.
During the first six months WSEZ issued 10 business permits. In total, new investors will spend PLN 303.25m and create 327 new jobs. Moreover, under the zone, INVEST in EDU cluster was created. It gathers local business as well as vocational and technical schools.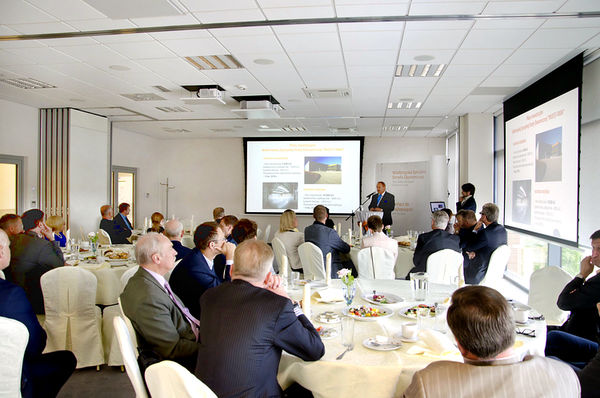 Conference summing up 1Q in WSEZ investments (source: WSEZ "Invest-Park")
Reinvestments in £ód¼ SEZ
Two companies - Ambro Logistics and Wirthwein received business permits in £ód¼ Special Economic Zone.
This is the second investment of Ambro Logistics in £ód¼ SEZ. This time, the company will construct a warehouse and hire 5 people. The value of investment is PLN 4.5m. Ambro Logistics offers logistics services for furniture and construction industry.
Wirthwein Poland, the company with German capital, will invest PLN 16m in expanding its plant and will create 48 new jobs. The company produces parts for household appliances. During 6 months, £ód¼ SEZ issued 4 business permits, worth PLN 157.8 mln in total and creating 134 new jobs. (£SEZ)
Paged-Sklejka invests
Operating in the Warmia-Mazury Special Economic Zone, "Paged-Sklejka" will invest PLN 151.7 m and create 110 new jobs.
The investor is to construct a production hall, equipped with new technological lines and production machinery. (WM SEZ)
Two business permits in Starachowice SEZ
Alucrom Kielce and KB-PRO received business permits by Managmet Board of Starachowice SEZ.
Over PLN 1m will be invested by Alucrom Kielce that also declared the creation of 5 new jobs and expansion of its company within the zone. On the other hand, KB-PRO will invest PLN 3,75m to create a car trailer manufactory. The investor will also hire 10 new people. (SSE Starachowice)
MACROECONOMIC POLAND
Exchange rates (as of 25.06.2015):
| | | |
| --- | --- | --- |
| | Buy | Sell |
| USD | 3.6884 | 3.7630 |
| EUR | 4.1259 | 4.2093 |
Source: www.nbp.pl
EVENTS
The 3rd Regional Forum Poland - China
Under the PAIiIZ patronage, between 28-29 June the 3rd Regional Poland - China Forum in £ód¼ will be held. The £ódzkie Region is the host of the event.
Among the highlights of the 3rd Regional Forum Poland - China there are: transport, modern city management, promotion of business and tourism and educational exchange. Additionally, the programme will focus on activities of local authorities in Poland and China, the role of Central and Eastern Europe in rebuilding the New Silk Road "One Belt, one Road". Speakers will also discuss the processes of urbanization in China and Poland.
Information about the venue: Andel's Hotel in £ód¼, ul. Ogrodowa 17.
More information: www.polskachiny.lodzkie.pl.
FROM THE REGIONS
Kujawsko-Pomorskie Week at EXPO 2015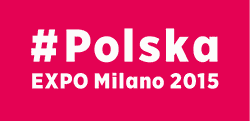 A huge, 5 meter-high gingerbread presenting Nicolas Copernicus and a brine graduation tower as well presentation of Camerimage film festival and exposition of photography made by Daniel Pach - this is now what attracts the audience of the Polish Pavilion at EXPO 2015 in Milan. Between 22-28 June the Kujawsko-Pomorskie Week is the official host of the Polish Pavilion.
During the Kujowsko - Pomorskie Week, the international audience of EXPO 2015 will be introduced with local offer of health resorts. To attract visitors, in front of the Polish Pavilion, an unique exposition has been arranged under the motto "ODDYCHAJ! - RESPIRA! - BREATHE!" Two wooden graduation towers which were originally built to evaporate brine are waiting for the Pavilion visitors. Those 6 meter-high replicas, made of wood and blackthorn, are a typical example of those that stands in the SPA resorts of Ciechocinek and Inowroc³aw. In order for people to relax and breathe in the ozone produced by the towers, a number of swing chairs for visitors' use has been placed.

Meeting deputy comisaries of the Polish Section at EXPO 2015 with marshal of Kujawsko-Pomorskie province

Gingerbrad worshops
(source: Karolina Olszewska, PARP)
Kujawsko - Pomorskie presents also other tourism magnets of the region at EXPO 2015. One of them is the International Film Festival "Camerimage" where world's best camera operators are awarded. For those who love history, Bydgoszcz - one of the biggest cities of Kujawsko-Pomorskie - has prepared the exhibition about the great astronomer Nicolas Copernicus that is associated with the city. (PAIiIZ / UM Kujawsko-Pomorskie)
DID YOU KNOW...?
POLSKA Wirtualna Wystawa Narodowa
On 30 June Warsaw Pa³ac Lubomirskich will host the premier of POLSKA Wirtualna Wystawa Narodowa (POLAND. National Virtual Exposition).

This is the first virtual platform to provide on-line trade fairs of Polish business, investments and tourism as well as to manage the virtual promotion of the country. (KIG)
---

Editorial office:
Polish Information and Foreign Investment Agency, 00-585 Warsaw, Bagatela Street 12
Information and Communication Department, tel: +48 22 334 99 49, fax: +48 22 334 99 99,
e-mail:
redakcja@paiz.gov.pl