Foreign Trade Office Tehran
Are you an investor eyeing Poland? PAIH's Foreign Trade Offices will seek investment opportunities for you in Poland and match you with trustworthy partners.

Or perhaps you are a Poland-based company that exports internationally? PAIH's Foreign Trade Offices will support your business, not only in selling your goods and services abroad, but also in the implementation of investment projects overseas. Our experts can provide you with sector and market analyses, select potential contractors and arrange B2B meetings. They will also organize your company's participation in the most important trade fairs and missions in countries around the world.

Trust in us to help you with your business. Contact us today!




Our Team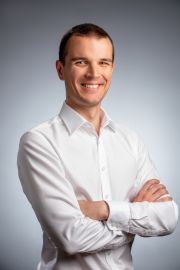 Jarosław Kaczyński

Head of the office
jaroslaw.kaczynski@paih.gov.pl
+98 912-005-4238
+48 729-337-178
Iwa Zamościk
Expert
iwa.zamoscik@paih.gov.pl
Ali Mahabadi Pour

Business Development Manager
a.mahabadipour@paih.gov.pl
Our Address
Kian Tower Building
2551 Vali asr Ave., above Naseri St.
4th Floor, Office no. 5
Tehran, Iran
Postal Code: 1968643119