European Funds in Poland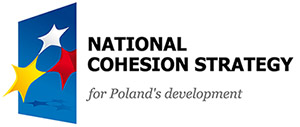 ---
---
General information


The goal of European Cohesion Policy is to diminish discrepancies between regions of the European Union. Is it the most important instrument of financial solidarity from part of the Member States. For the implementation of the CohesionPolicy between 2007-2013 there has been granted 347 billion EUR. Its three objectives - Convergence, Regional competitiveness and employment and European Territorial Copperation are supported from three funds - Structural Funds: European Regional Development Fund, European Social Fund, as well as Cohesion Fund.

Poland implements two objectives - Convergence and European Territorial Cooperation (cross-border, cross-national and international cooperation between EU members).

The amount of European input in the implementation of National Strategic Reference Framework between 2007-2013 is 67.3 billion EUR which makes Poland the biggest beneficiary of the European Funds. Over 66.5 billion EUR is implemented under the Convergence objective, over 557.7 mln EUR has been granted for the European Territorial Cooperation. In addition, over 173.3 mln EUR has been granted for the cross-border cooperation programmes (with usage of the European Neigbourhood and Partnership Instrument).

Under the Convergence objective 67% of financial means will come from the Structural Funds (52% from the European Regional Development Fund, 15% from European Social Fund) and 33% from the Cohesion Fund.

Operational programmes available in Poland are the biggest not only for the years 2007- 2013 but also in EU history. Structural funds are the basic instrument of the EU's structural policy.



Check if your company can apply for European funds




In the years 2007-2013, entrepreneurs can obtain support under the following Operational Programmes (OP):

5 national Operational Programmes;


16 Regional Operational Programmes;


European Territorial Co-operation Programmes.

| | |
| --- | --- |
| Programme | Billion EUR |
| Infrastructure and Environment OP | 27.9 |
| 16 Regional OP | 16.6 |
| Human Capital OP | 9.7 |
| Innovative Economy OP | 8.3 |
| Development of Eastern Poland OP | 2.3 |
| Technical Assistance OP | 0.5 |
| European Territorial Co-operation OP | 0.7 |
| National Reserve | 1.3 |
| Total amount | 67.3 |








European funds in other Visegrad Group Countries




Slovakia

August 17th 2007 the European Commision has accepted the National Strategic Reference Framemowrk of the Slovak Republic, which had reported 11 Operational Programmes. In the current Financial Perspective Slovakia implements three Cohesion Policy objectives - Convergence, Regional Competitiveness and European Territorial Cooperation. The Convergence Objective covers the whole territory of Slovakia (in case of priorities co-financed from the CF) and the whole territory of Slovakia except for Bratislava region in case of priorities co-financed from the Structural Funds. The Bratislava Region implements the Regional competitiveness and employment objective. The European Territorial Cooperation is not included in the National Strategic Reference Framework. Slovakia, for the period 2007-2013 has been granted 11 360 619 950 EUR, with the European Territorial Cooperation Programmes - 11.587 billion EUR (7.689 from the Structural Funds and 3.898 from the Cohesion Fund).

The majority of Slovakian Operational Programmes are included in the Convergence Objective and are co-financed from the European Regional Development Fund - Regional Operational Programme, OP Informatisation of Society, OP Competitiveness and Economic Growth and OP Health. Two Operational Programmes are financed from the ERDF and CF - OP Transport and OP Environment. Three Operational Programmes, which are common for the Convergence and Regional Competitiveness and Growth Objectives, cover the whole territory of Slovakia (including Bratislava region) - OP Research and Development (ERDF), Employment and social inclusion (ESF) and OP Education (ESF). The implementation of the OP under the Convergence Objective is also supported from the OP Technical assistance. OP Bratislava region is co-financed from the ERDF and implemented by the Slovak Ministry of Construction and Regional Development. It aims at improvement of regional infrastructure, creation of economy based on knowledge and improvement of life quality in the Bratislava region.

The biggest OP in Slovakia are: OP Transport (3 206 904 595 EUR; for the construction of roads there has been granted 1.7 billion EUR), OP Environment (1 800 000 000 EUR) and Regional OP which covers 7 Slovak kraje (1 445 000 000 EUR).



Operational Programme

Fund

Co-financing (community contribution - EUR)

Regional

ERDF

1 445 000 000

Environment

ERDFCF

1 800 000 000

Transport

ERDFCF

3 206 904 595

Informatisation of society

ERDF

993 095 405

Research and Development

ERDF

1 209 415 373

Competitiveness and Economic Growth

ERDF

772 000 000

Health

ERDF

250 000 000

Technical assistance

ERDF

97 601 421

Bratislava Region

ERDF

87 000 000

Employment and social inclusion

ESF

881 801 578

Education

ESF

617 801 578

In total:

11 360 619 950

(* with ETC programmes - 11.587 billion EUR)

Hungary

The Operational Programmes for the years 2007-2013 have been presented in the National Strategic Reference Framework - New Hungary Development Plan 2007-2013 (the document was accepted by the European Commission May 7th 2007). The main objective is the expansion of employment and the establishment of the conditions of sustained economic growth. The territory of Hungary falls under three objectives of the Cohesion Policy - Convergence, Regional Competitiveness and Employment and European Territorial Competitiveness.


The amount of community contribution in the implementation of Hungarian National Strategic Reference Framework between 2007-2013 is 25.3 billion EUR. Hungary reported 15 Operational Programmes - 8 countrywide and 7 regional. The programmes in the European Territorial Cooperation do not belong to the National Strategic Reference Framework.


The biggest OP is Transport (6 027 275 303 EUR).



Operational Programme

Fund

Co-financing (community contribution - EUR)

ERDF

2 858 823 730

Transport

ERDF, CF

6 027 275 303

Social Renewal

ESF

3 482 518 044

PO Social Infrastructure

ERDF

1 948 922 941

Environment and Energy

ERDF, CF

4 178 846 341

West Pannon

ERDF

463 752 893

Central Transdanubia

ERDF

507 919 836

South Transdanubia

ERDF

705 136 988

South Great Plain

ERDF

748 714 608

North Great Plain

ERDF

975 070 186

North Hungary

ERDF

903 723 589

Central Hungary

ERDF

1 467 196 353

State Reform

ERDF

146 570 507

Electronic Public Administration

ERDF

358 445 113

Implementation

ERDF

315 132 937

In total:

25 088 049 369

(*with ETC programmes - 25.3 billion EUR)

Czech Republic

The Czech Republic received 26.7 billion EUR for the period 2007-2013 (25.9 billlion EUR for the Convergence Objective, 0.4 billion EUR for the Regional Competitiveness and Employment Objective and 0.4 billion EUR for ETC programmes which do not constitute part od the National Strategic Reference Framework. The Convergence objective is implemented in the Central Bohemia, Central Moravia and regions of Nothwest, Southeast, Southwest, Northeast Czechia, the Regional Competitiveness and Employment in Prague Region. The main objectives of the National Strategic Reference Framework are competitive Czech economy, open, flexible and cohesive society, attractive environment and balanced territory development.


The implementation of Czech National Strategic Reference Framework is based on 17 Operational Programmes - 14 financed from the European Regional Development Fund (2 of them also from Cohesion Fund) and 3 from European Social Fund.

NSRF Financial Table

Operational Programme

Fund

Total (EUR)

Convergence Objective

Community Contribution

ERDF and CF

OP Enterprise and Innovations

ERDF

3 041 312 546

OP Research and Development for Innovations

ERDF

2 070 680 884

OP Environment

ERDF, CF

4 917 867 098

OP Transport

ERDF, CF

5 774 081 203

Integrated OP

ERDF

1 553 010 664

Regional Operational Programmes

4 659 031 986

Central Bohemia

ERDF

559 083 839

Southwest

ERDF

619 651 254

Northwest

ERDF

745 911 021

Southwest

ERDF

704 445 636

Northeast

ERDF

656 457 606

Moravia-Silesia

ERDF

716 093 217

Central Moravia

ERDF

657 389 413

OP Technical Assistance

ERDF

243 835 110

ESF

OP Human Resources and Employment

ESF

1 811 845 772

OP Education for Competitiveness

ESF

1 811 845 772

Total Convergence Objective

25 883 511 035

Of which: Regional Convergence

17 064 488 596

Total ERDF

13 440 797 052

Total ESF

3 623 691 544

Cohesion Fund

8 819 022 439

Competitiveness/Employment

Objective

Community Contribution

ERDF

OP Prague Competitiveness

ERDF

234 936 005

Integrated OP

ERDF

29 379 498

OP Technical Assistance

ERDF

3 948 062

ESF

OP Prague Adaptability

ESF

108 385 242

OP Human Resources and Employment

ESF

25 575 633

OP Education for Competitiveness

ESF

16 869 009

Total Competitiveness Objective

419 093 449

Total ERDF

268 263 565

Total ESF

150 829 884

Total NSRF

26 302 604 484




Define:

Project's objective;


Expected effect and benefits to be derived from the project;


Starting and closing date of project implementation as well as duration of the particular stages of the project;


Project's implementation path;


Persons involved in the project;


Project costs;


Actions necessary in order to start project implementation;


Limitations and threats to project implementation;


Analysis of sources of financing;


Analysis of requirements to be met by the beneficiary and the project (whether it is eligible for the co-financing or not);


Analysis of criteria of the technical and financial analysis of the project.

Remember:

The financing authority will not assign any funds until it is presented with a coherent, logical and complete project;


Development of a project requires considerable expenditure of time and money;


Not all projects will be granted support (failure to meet the criteria or comply with the procedures);


The project must be addressed to a clearly specified group of beneficiaries and respond to documented needs;


The project must be in line with the beneficiary's statutory objectives and individual strategy;


The project should contain a detailed timetable of actions, a cost estimate, as well as a system of promotion, monitoring and evaluation;


The project costs must be fairly calculated based on the actual costs incurred with account being taken of any unexpected circumstances.


Important:
A beneficiary should ensure sustainability of project results for a minimum period of 5 years or, in the case of SMEs, minimum 3 years following project completion.
It is also possible to combine various forms of regional aid provided that its total value does not exceed the maximum permissible aid intensity on a given investment project.