Budapest is hosting a 10-day long promotion of Polish food products. Until 22th of October, clients of the biggest retail chain in Hungary, CBA Prima, will have the opportunity to taste and then buy: ham, sausages, beverages, jams, confection as well as dairy products made in Poland. Supported by the ATL advertising, the campaign called the "Polish Days" ("Lengyel napok" in Hungarian) has grabbed the attention of the Hungarian consumers. The Polish Days has been arranged by the PAIH Trade Office in Budapest.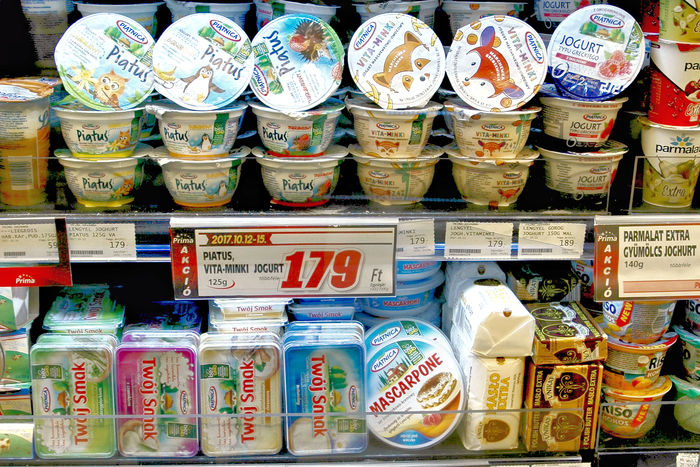 Polish products at CBA Prima shops

This is the first time when CBA Prima retail chain is holding "Polish Days" food promotion campaign during which one can buy Polish products in five shops of the retailer's. According to the head of PAIH Trade Office in Budapest, Marcin Karaskiewicz, primary the presentation of fifteen food products manufactured by five Polish producers had been planned. "However, we managed to make the presentation of the Polish food in Hungary much wider. Everyone who will visit CBA Prima shops in Budapest during the "Polish Days", will be able to buy one hundred of Polish specialties", Karaskiewicz says.
As head of PAIH office in Hungary says, in CBA Prima, products manufactured by well know companies with long-term tradition in the food business are being presented. Those are: producer of jams and juices Herbapol, the other is OSM Piątnica that shows its diary offer (cottage cheese, yogurts, milk and cheese). There is also Kupiec, a renowned producer of rice and corn cakes. Customers can find very attractive products of younger companies: AGI (geese and duck lard producer), PW MAT (producer of confection including chocolates), Milko (producer of cheese and butter), Marwit (producer of smoothies) as well as Cruz Group (producer of Vigo and Yoko herbal beverages). The last company from the list has already found business counterparts in Hungry. This Spring, Marcin Karaskiwicz's office supported Cruz Group entrance to the Hungarian market.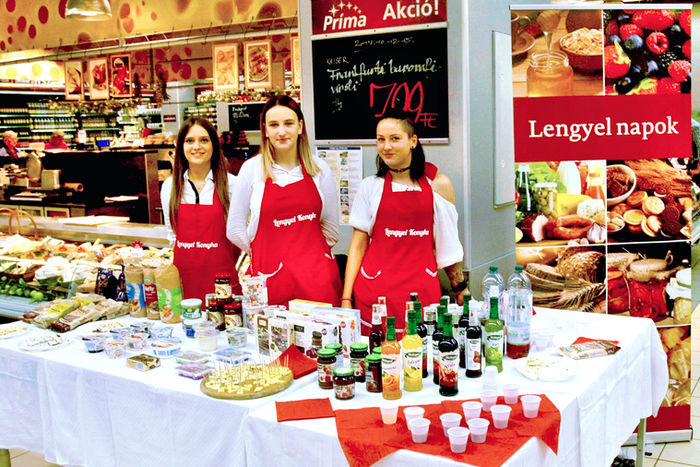 Presentation and tasting of Polish specialties

Polish Days in Budapest: Hungarian customers enjoy Polish confectionery
Promotion of the Polish Days in Budapest is supported by the billboard campaign in the capital city of Hungary. Moreover, the information about Polish food products were published in the CBA Prima weekly offer leaflet. Both the ALT campaign and the quality of Polish food attracted the vast group of Budapest consumers. "Only during two first days of the "Polish Days", some products just run out. Due to that, the retail chain had to increase the supplies of confectionery, jams, rice cakes and juices from Poland", Karaskiewicz explains.
He also says, that in the incoming days, the Hungarian side is to decide what Polish products shown during the "Polish Days" will be incorporated into the regular offer of CBA Prima.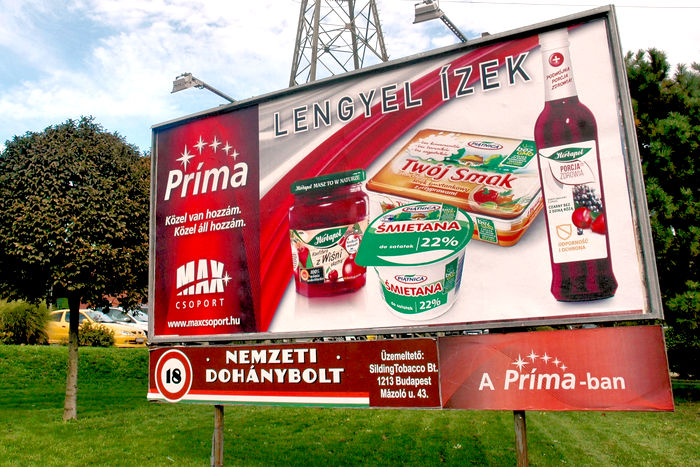 Billboards promoting Polish Days in Budapest
After the success of the presentation of the Polish food in CBA Prima, PAIH Trade Office in Hungary is also planning the next "Polish Days" in Hungary. "The best time for such project is December, just before the Christmas", Marcin Kraskiewicz argues. (PAIH)