Don't miss...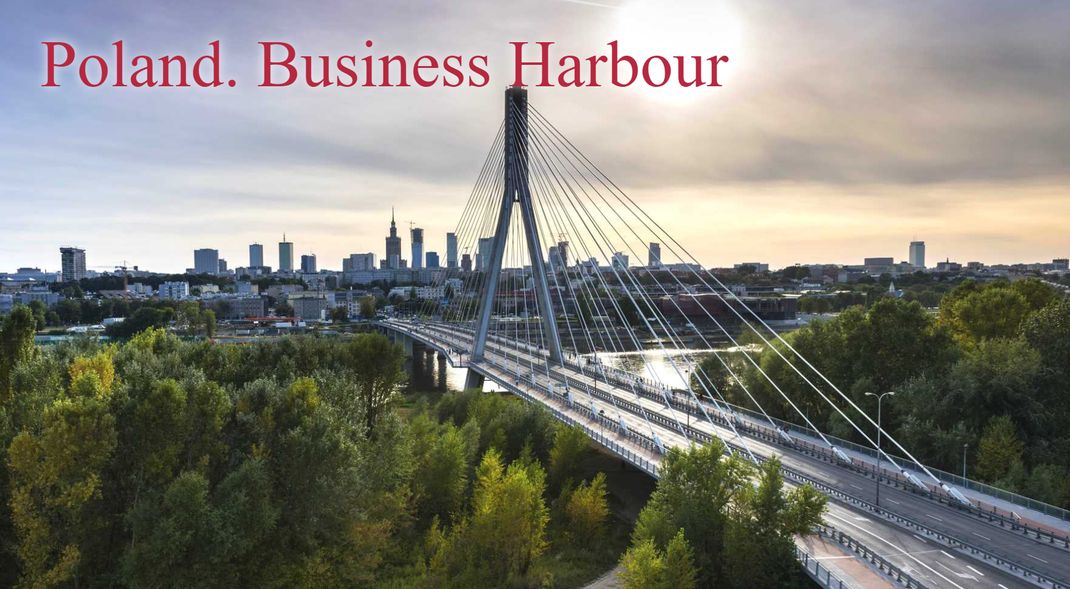 Applying for Poland.Business Harbour Program (PBH)
Poland.Business Harbour Program is a comprehensive package that makes it easier for IT specialists, start-ups, and small, medium and large companies to easily relocate to the territory of Poland. In September it was expanded to companies from strategic industries from around the world, so…
Apply now! »
The companies with which we cooperate repeatedly emphasize that the Poland. Business Harbour program is an excellent tool that facilitates the acquisition of highly qualified employees. Its extension is a response to the needs of companies that are increasingly investing in Poland in the area of new technologies. I'm sure that the extension of the Poland. Business Harbour will attract even more technologically advanced, innovative investments and talented, qualified specialists to our country, who will in turn support our labour market
- points out Krzysztof Drynda, Chairman of the Polish Investment and Trade Agency.
REPORTS, RANKINGS, COMMENTS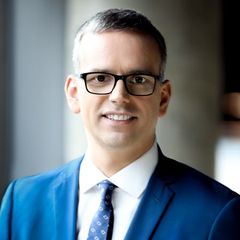 Krzysztof Drynda, PAIH's Chairman during the opening of the PAIH Business Forum 2022
We are facing a reshuffling of international relations, including economic relations. The dominant trend that is the result of recent years is deglobalization. Such a new opening is an opportunity to significantly increase the importance of Polish business - our common task is to take one hundred percent use of this opportunity.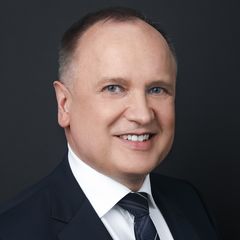 Grzegorz Słomkowski, Member of PAIH's Management Board
According to independent rankings, Poland is in 3rd place when it comes to choosing a place to invest in Europe. Reasons for this are our strategic location and highly qualified staff. Investors appreciate Poles for their willingness to work and diligence. Our location takes on a new meaning in the face of the war, we are a north-south route, we are taking over business from the east, factories are being moved here. Poland can develop nearshoring not necessarily within the common market of the European Union, which is a certain restraint in the development of solutions that shorten supply chains. The new solutions can also be applied through cooperation with European countries outside the EU, such as those from the Western Balkans region.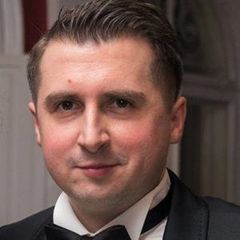 Michał Rzeźnik, Head of PAIH's foreign trade office in Chicago
We expect that the Polish automotive components sector as well as electromobility will at least maintain their pace of development in the coming years. Americans attach great importance to the development of EV technologies. A great example of this is the State of Michigan - the host of the NAIAS fair, currently promoting the 'Pure Michigan' campaign. This will result in the intensification of cooperation and trade between Polish and American entrepreneurs.
Macroeconomic Review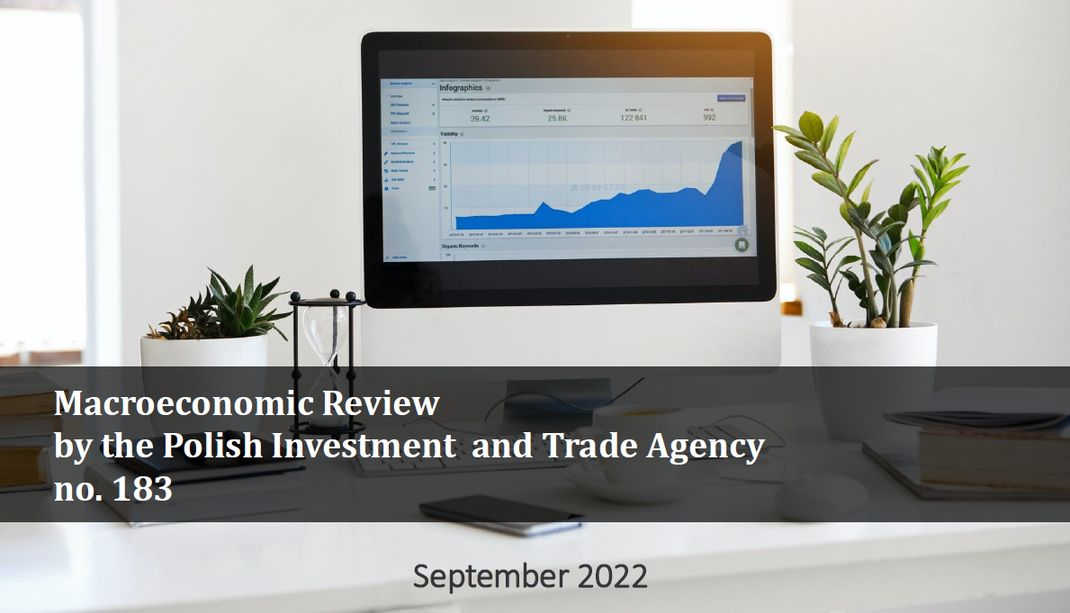 We invite you to our monthly dose of macroeconomic analysis prepared on the basis of data from the Polish Central Statistical Office.
More »
What's new in business
WHY POLAND - ROAD INFRASTRUCTURE
Transit traffic between Western and Southern Europe and the countries of the eastern part of the continent (including i.e. Estonia, Belarus, Lithuania, Latvia, Russia, Ukraine and Kazakhstan) and China runs through Poland. Poland is crossed by routes of international importance, including:
Motorways and expressways (19.05.2021)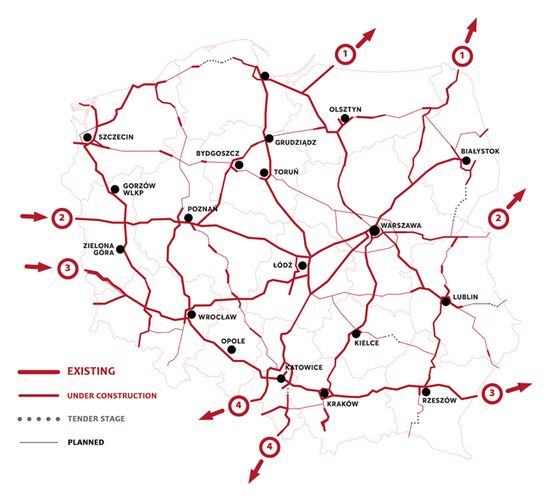 Source: Own study based on data from the General Directorate for National Roads and Highways and Wikipedia
| Map ref. number | Route | The number of connected countries |
| --- | --- | --- |
| 1 | Helsinki - Tallinn - Riga - Warszawa/Gdańsk | 6 |
| 2 | Berlin - Warszawa - Minsk - Moscow - Nizhny Novgorod | 4 |
| 3 | Berlin/Dresden - Wrocław - Katowice - Kraków - Rzeszów - Lviv - Kiev | 3 |
| 4 | Gdańsk - Grudziądz - Toruń - Łódź - Katowice - Żylina - Ostrava | 3 |
Transshipment terminals in Poland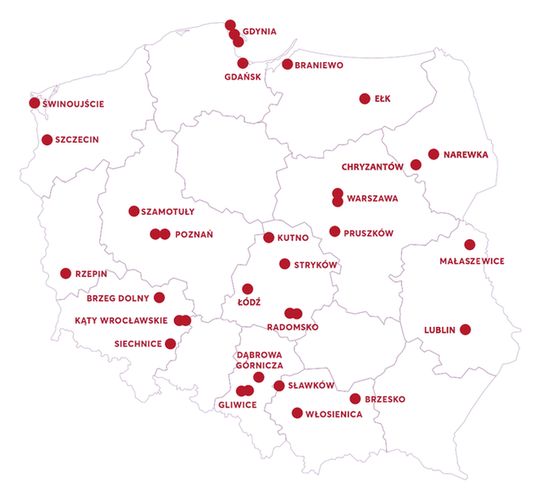 Source: Statistics Poland (PL:GUS) - Intermodal transport in Poland in 2019
How we can help you?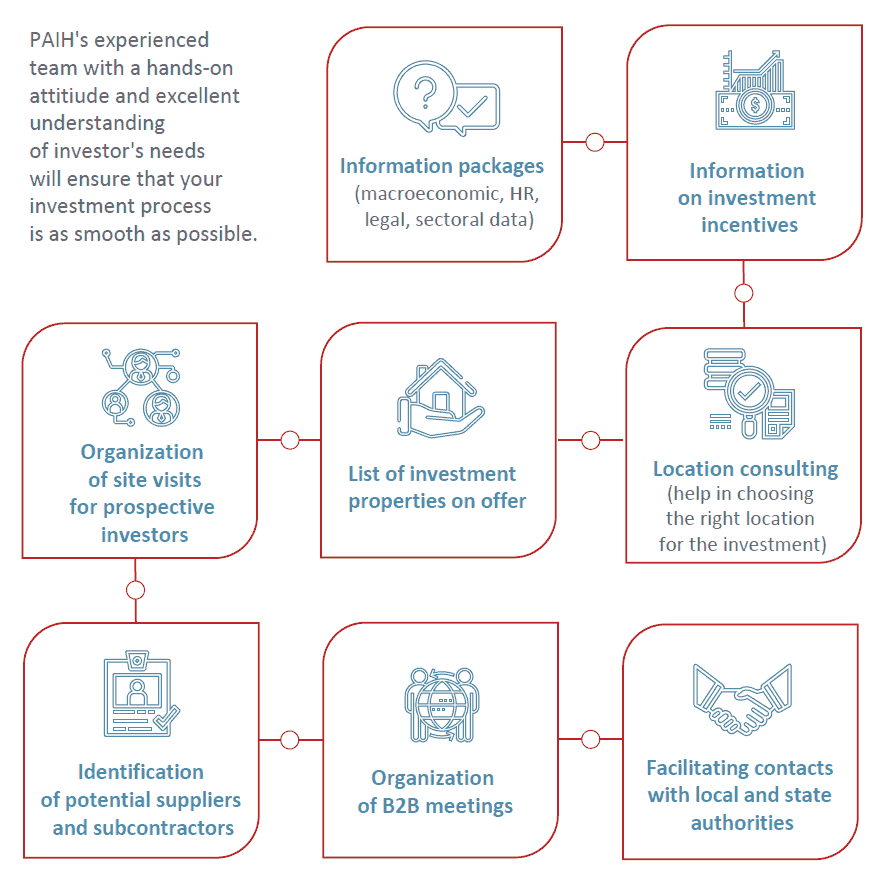 Do you have any questions?
Call the PAIH 24h hotline: +48 22 334 99 55
or write:
paih24@paih.gov.pl