Don't miss...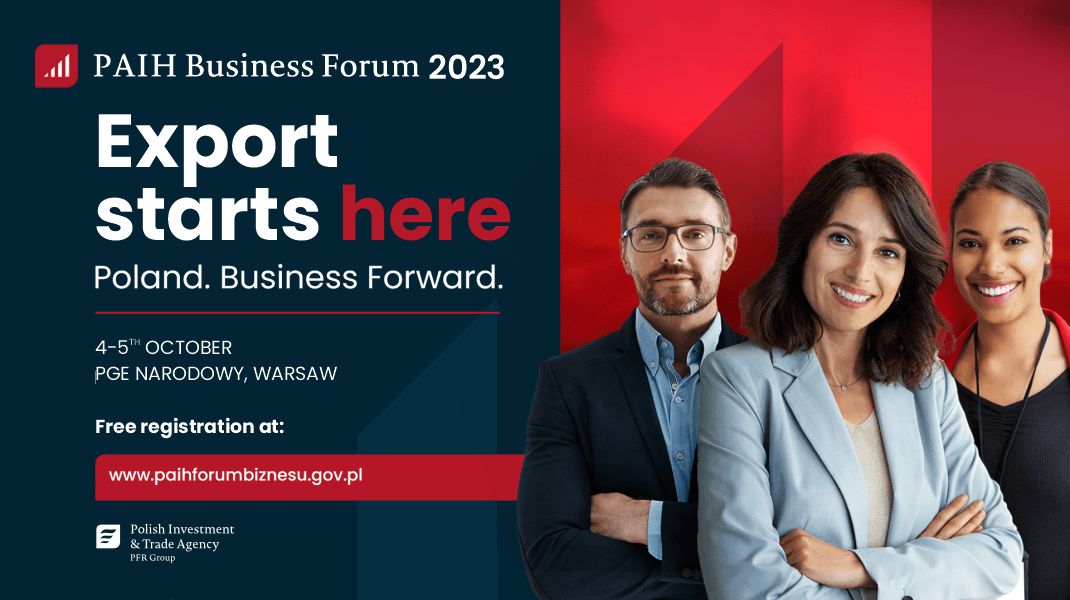 the fourth PAIH Business Forum in October
PAIH Business Forum is an event organized for the SME sector and its partners - representatives of the regions and development institutions. It is an event for entrepreneurs who want to develop, are looking for new solutions and ideas. Especially for those who are planning or have already started to expand into foreign markets. PAIH Business Forum is a unique opportunity to personally meet PAIH's experts from over 70 foreign markets, receive practical knowledge and make business contacts. Here you will learn about ready-made solutions and the support tools PAIH offers.
Let's meet at PGE Narodowy on October 4th and 5 th. Export starts here.
See more:
www.paihforumbiznesu.gov.pl
REPORTS, RANKINGS, COMMENTS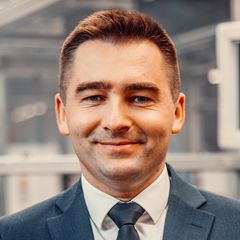 Paweł Kurtasz, Chairman of the Polish Investment and Trade Agency's Management Board about the Agency's new record in export value

In the first half of 2023, experts from PAIH's Export Department worked intensively to support the export and investment activities of Polish entrepreneurs both in virtual and stationary form. The support offer was adapted to the needs of Polish business. We provided entrepreneurs with the most up-to-date information on foreign markets and organized numerous informational and promotional events. Looking at the results for the last six months, we can see that our efforts were not in vain.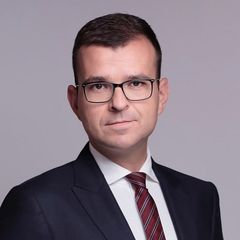 Piotr Dytko, Member of PAIH's Management Board during the opening of Regional Trade Office in Wrocław
The idea of establishing Regional Trade Offices was born from the need to be closer to local entrepreneurs. They are not always aware of what support PAIH can offer them and how we can help them develop. Thanks to regional representation, contact with PAIH will be easier. For us, it is very important to reach local entrepreneurs and operate in the regions. Especially here in Wrocław and throughout Lower Silesia. This is a dynamically developing region with huge potential and a place with many investments. Over the last 10 years, their value amounted to as much as EUR 11.6 billion. They brought over 33,000 new jobs. The recent largest investments include the Intel factory in Miękinia, LG Chem and LG Solution plants or the Mercedes factory in Jawor. In the last three years alone, it has been possible to attract projects worth over EUR 7 billion to Lower Silesia, mainly from the electronics and electromobility industries. These achievements so far show that investors see opportunities for development in this region. We see this in a similar way, hence the decision to open PAIH's Regional Trade Office right here, in Wrocław.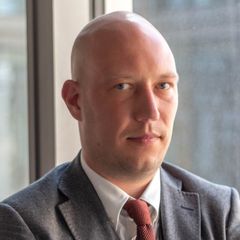 Marcin Fabianowicz, Director of PAIH's Investment Department about the new investment in the new Glogal Business Services centre in Warsaw

Equinix's decision to choose Warsaw as the location of their new GBS centre in Europe confirms the trend that the number of foreign investments in our country, especially in the BSS sector, is growing year by year. It also shows that Poland, due to its innovation and large pool of talent, is an attractive and valued business location on the global investment map.
Macroeconomic Review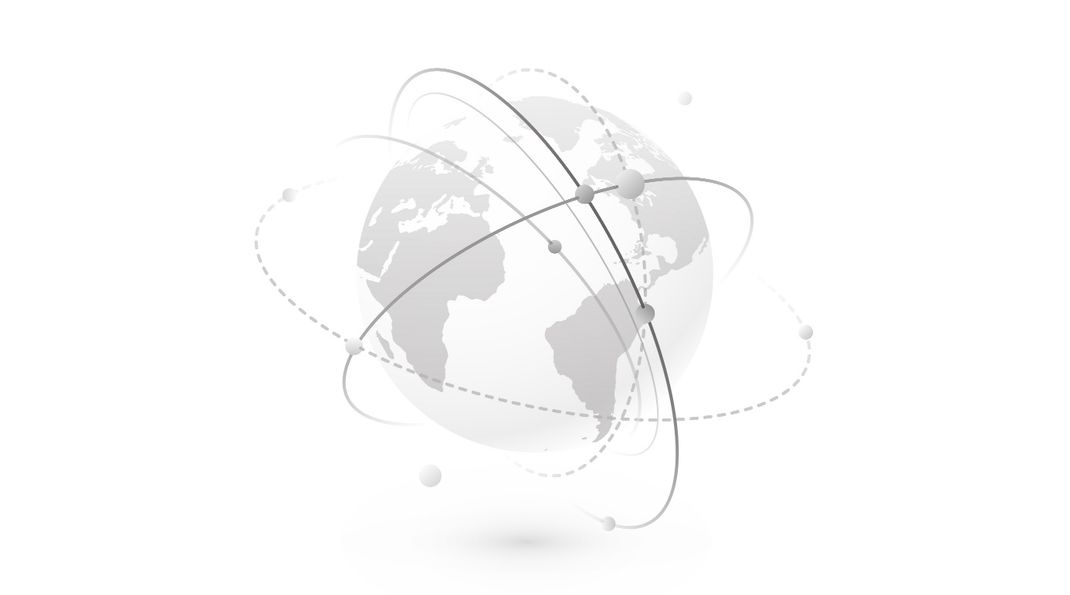 We invite you to our monthly dose of macroeconomic analysis prepared on the basis of data from the Polish Central Statistical Office.
More »
What's new in business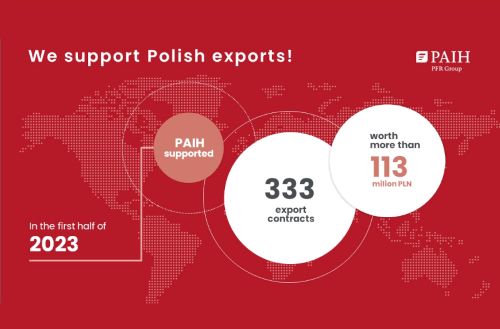 PAIH's record exports
Thousands of B2B meetings, hundreds of contracts for millions of zlotys and dozens of events. This is what the last six months looked like in the Export Department of the Polish Investment and Trade Agency. Thanks to the hard work of PAIH's experts, more and more Polish companies began to conquer foreign markets.
More »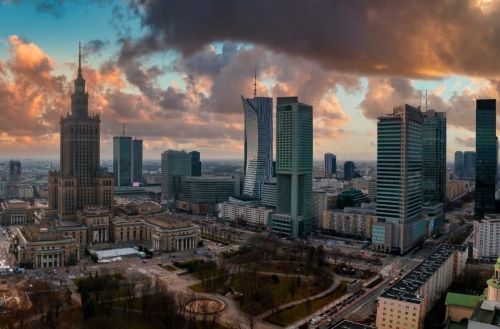 Equnix Inc opens a new business centre in Poland
Equnix Inc, originally coming from the United States, with the support of the Polish Investment and Trade Agency (PAIH), decided to open another office in Warsaw. The new subsidiary of the company will create numerous jobs for highly qualified specialists.
More »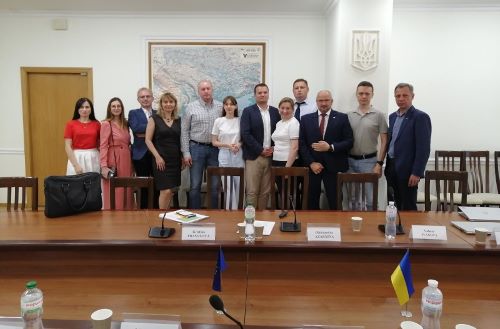 A meeting of Polish companies with the Ukrainian State Agency in Kiev
Another meeting of Polish companies with the Ukrainian side took place in the office of the State Agency for Reconstruction and Development of Infrastructure of Ukraine. The talks concerned, participation in the reconstruction of Ukraine and the improvement of procedures and cooperation between the Polish and Ukrainian sides.
More »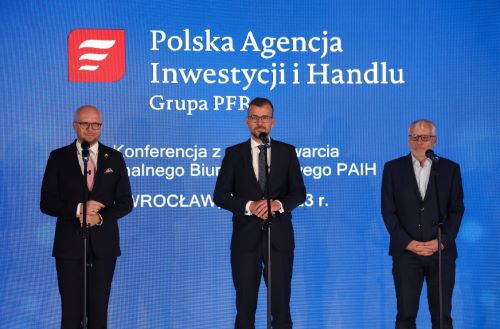 PAIH closer to business in Lower Silesia. The Regional Trade Office in Wroclaw opened
The Polish Investment and Trade Agency has launched another of the announced twelve Regional Trade Offices. PAIH's Wrocław branch was opened by Piotr Dytko, a member of the Agency's management board, together with Lower Silesian Local Government officials. The office will support companies from Lower Silesia in international business contacts.
More »
Did you know that...

Polish Night at MaBru Market in Brussels is coming?
MABRU Marché Matinal Wholesale Market, PAIH Foreign Trade Office in Amsterdam, Embassy of the Republic of Poland in Brussels and Foreign Center of the Polish Tourist Organization in Brussels together with Partners, are pleased to invite you to participate in the Polish Night at MaBru event. The Polish Night is to be held on September 29-30, 2023, as part of the Open Doors MaBru to celebrate the 50th anniversary of the MaBru market.
More »
How we can help you?