The Gala summing up the investments carried out with the support of the Polish Investment and Trade Agency in 2022 is behind us. The event took place on Tuesday, March 7 in Warsaw and was the culmination of another record-breaking year in terms of the number and value of Investment projects and an opportunity for numerous talks and the building of relationships between business, State institutions, non-governmental organizations and Local Government institutions.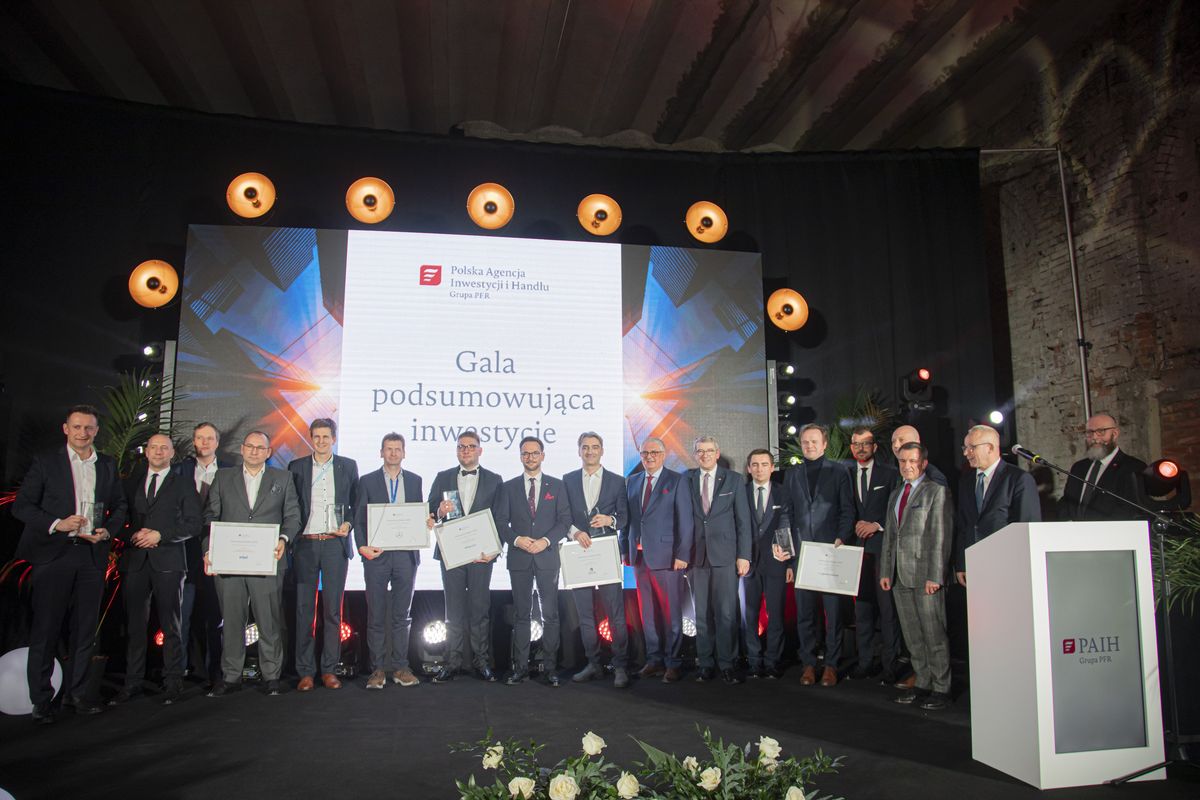 The Gala began with speeches by the Minister of Development and Technology Waldemar Buda, Secretary of State, Government Plenipotentiary for Foreign Investments Grzegorz Piechowiak and PAIH's Chairman Paweł Kurtasz. Everyone unanimously emphasized Poland's Investment potential and praised the good work PAIH does in promoting this in the world. They also expressed their belief that the next year will again be a record-breaking one, full of successes. The subsequent presentation on investments was led by the Director of PAIH's Investment Center, Marcin Fabianowicz. Where he gave details of the value and number of completed investment projects and presented this year's first successes.



The most important point of the Gala was the Investment of the Year 2022 award giving ceremony. Among the winners were:
Mercedes-Benz AG in the category of Investment in production.
Infopulse Polska in the category of Investment in the service sector.
Intel Corporation in the R&D category.
Simoldes Plastics in the category of reinvestment.
Elemental Holding Group in the Polish Investment category.

The winners expressed their gratitude for the awards, emphasizing the importance of Poland for their companies and talked about their development plans. The official part ended with a commemorative photo. This was followed by a Gala dinner, which was a great opportunity for networking and strengthening relations.

Numerous conversations during the Gala allow us to look to the future with optimism and expect that another record- breaking year is ahead of us.