As part of the visit of the President of North Macedonia to Poland, a meeting was held with the participation of the President of the Republic of Poland Andrzej Duda, representatives of PAIH and representatives of the business communities of both countries. The meeting allowed for the exchange of experiences and the definition of prospects for further economic cooperation between the two countries.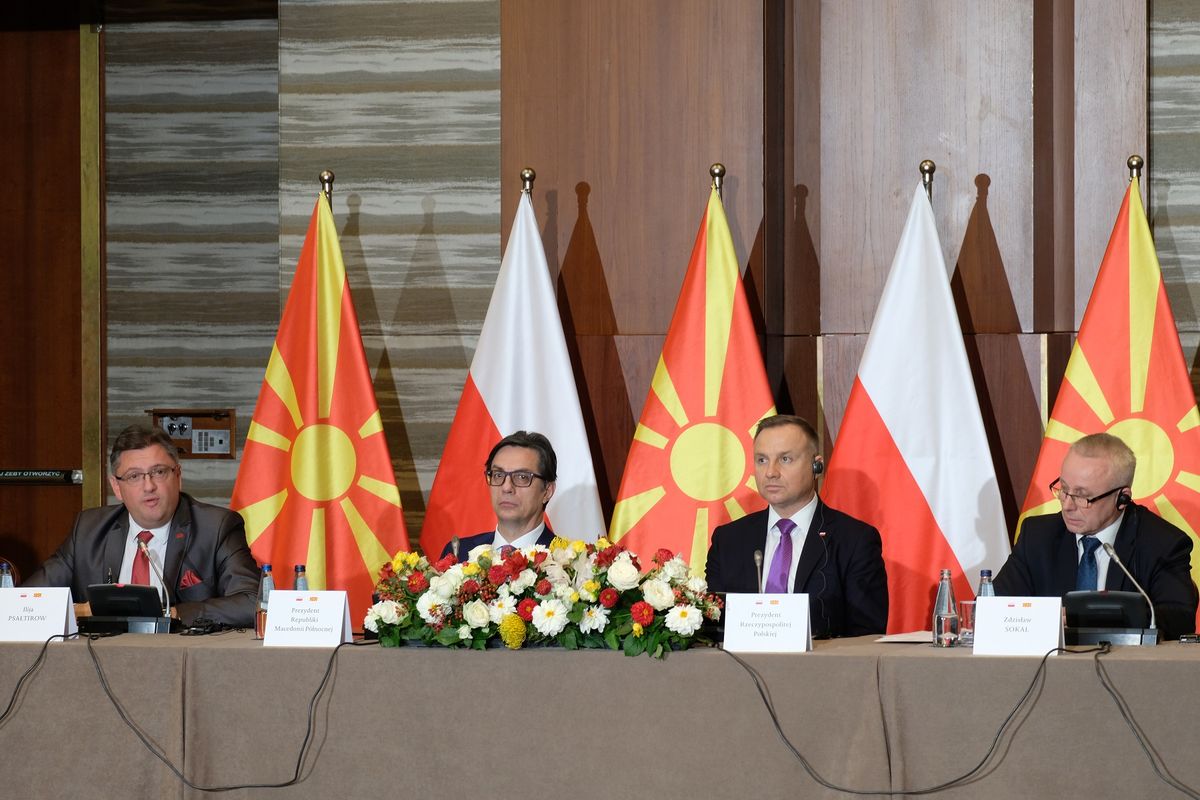 The talks accompanying the meeting concerned the current trade exchange between Poland and North Macedonia, as well as the prospects for its development in the light of the current economic situation in the world. The participants emphasized that current circumstances such as the crisis caused by the COVID pandemic and Russia's invasion of Ukraine are a complication, but also an impulse to strengthen mutual relations.
Our economies are under pressure from Covid and the war in Ukraine. Our task is to prevent crises. Strengthening economic cooperation is a priority, our countries have everything to achieve this - said the President of North Macedonia Stevo Pendarovski.
Poland's President stressed that economic relations between the two countries are becoming more and more advanced, and Macedonia is an attractive country as an economic partner from the Polish point of view.
Regardless of the noticeable increase in Polish-Macedonian economic exchange, I see great opportunities for its further development. We are open to cooperation with the Western Balkans - said President Andrzej Duda and added - I encourage Polish entrepreneurs to look not only towards Western Europe, but also to look for opportunities in the prosperous Balkan region and within the geographical area of the Three Seas Initiative.
The meeting was hosted by the Polish Investment and Trade Agency, which was represented by a member of its Management Board, Zdzisław Sokal. He stressed that the Agency is fully open to cooperation and provides support both to entrepreneurs from Macedonia in terms of attracting Polish investors and importing goods, as well as offering Polish companies assistance in reaching the Macedonian market.
Thanks to the Polish-Macedonian Economic Forum, the door to cooperation has been opened, including for Polish small and medium-sized companies. As PAIH, we support companies that can export goods and invest. We have the tools to support entrepreneurs - reminded Zdzisław Sokal.
The meeting was attended by a number of representatives of companies from both Poland and North Macedonia. Entrepreneurs had the opportunity to present their companies and the opportunities for cooperation they offer.