A working meeting was held between representatives of the Management Board of the Polish Investment and Trade Agency and the Ambassador of Ukraine to Poland, Mr. Vasyl Zwarycz. The PAIH Management Board was represented by its Chairman Krzysztof Drynda and Member of the Management Board Zdzisław Sokal. At the meeting prospects for cooperation between the two countries in the field of economic exchange and reconstruction of Ukraine were discussed. It was also an opportunity to present to the Ambassador PAIH's previous initiatives in the field of business support and humanitarian aid.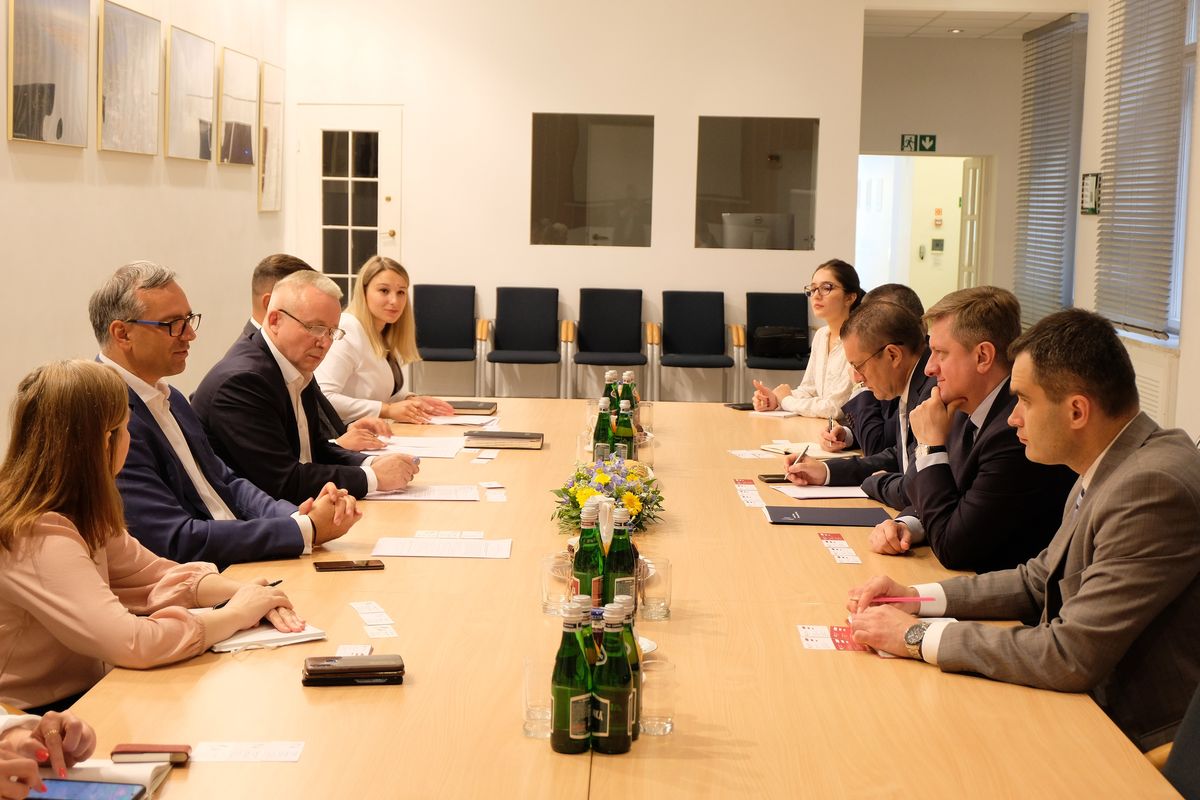 The meeting was also attended by representatives of PAIH's Foreign Trade Office in Kiev, currently working in Warsaw.

During the meeting, Ambassador Zwarycz emphasized that the reconstruction of the country from the devastation of war is a priority for Ukraine, and that the economy and social aspects of life must go, regardless of the ongoing war. The Ambassador stressed that he appreciates the reciprocity of Polish-Ukrainian relations and the assistance provided by Poland from the very beginning of the conflict.

Chairman Krzysztof Drynda informed the Ambassador about the fact that of over 800 Polish companies have declared their willingness to help in the reconstruction process of Ukraine. He also stressed the significant increase interest of Ukrainian companies in conducting business in Poland. In turn, Zdzisław Sokal pointed out that an important element of cooperation between Poland and Ukraine is the creation of solutions that facilitate this, while and at the same time meet the European legal framework.

The meetings participants also visited the Diia Business service point operating in PAIH's office space and the Cowork Ukraine office space run by the Agency.

Photo gallery: