The Network4Growth Conference: Technology transfer and innovations in Poland is an excellent opportunity to get to know the main players of the Polish R&D and innovation landscape, key sectors with the greatest potential for valorization of R&D results, technology transfer in Poland and the Polish innovation ecosystem.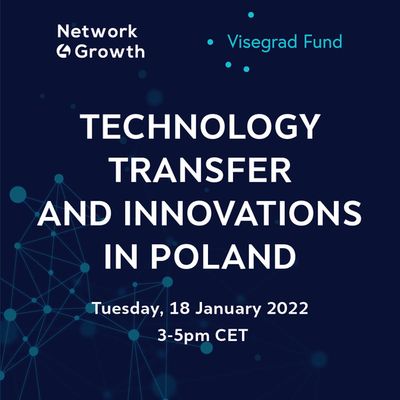 During the webinar, the following will be presented:
success stories of foreign technology transfer on the territory of the Republic of Poland,
commercialization of R&D results by establishing companies at universities,
obstacles and barriers to technology transfer and entrepreneurial culture.

The seminar is also a great opportunity to connect with a dynamic community of scientists, technology transfer specialists, entrepreneurs, decision makers and investors from 6 countries in the CEE region.

Join today!

* * *
The project is co-financed by the governments of the Czech Republic, Hungary, Poland and Slovakia through the Visegrad Grants from the International Visegrad Fund. The fund aims to promote ideas for sustainable regional cooperation in Central Europe.