Recently, Poland has been in the spotlight in Dubai. Thanks to the Polish-Arab Economic Forum and the Polish Day. However, there were also initiatives coming directly from entrepreneurs who were taking part in Expo. The Grenton company organized a unique event in the Polish Pavilion, Grenton Day.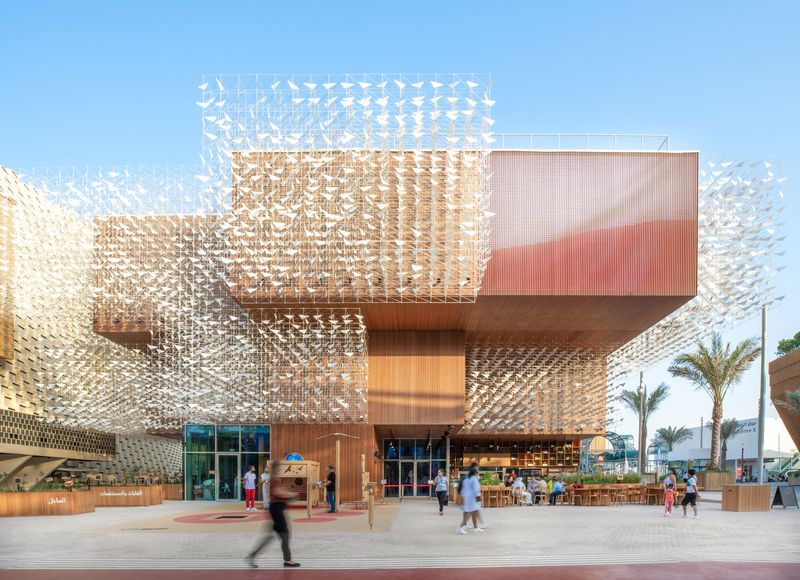 Grenton Day, organized on December 9, took place thanks to the support of the Polish Investment and Trade Agency and the Polish Pavilion team at Expo 2020 in Dubai. The leitmotif of Grenton Day were development trends in the area of smart homes, smart cities and smart living supporting the implementation of regional infrastructure strategies, in particular housing development strategies. The following topics were discussed -how the Grenton Smart Home System addresses the needs of the local market, including:
home energy balance management,
optimization of water consumption in households,
ensuring the comfort of everyday life for the inhabitants,
household waste management.

The event was also attended by Grenton's partners: Al-Alameya Group from Saudi Arabia, Smart Tech for Devices from Kuwait, Chain4Energy from Poland and Skey Network from Estonia, as well as invited experts.

In the past the company's activities, supported by the Polish Investment and Trade Agency, gained more and more momentum and resulted in the signing of a first contract with a distributor from the United Arab Emirates at PAIH's office in Dubai. In the following months, more contracts were signed - with distributors from Saudi Arabia (2019) and Kuwait (2020).

The over three-year uninterrupted presence of Grenton in the Persian Gulf region and the acquired business partners, implementing their own projects using smart home solutions, allowed for the completion of these activities with the above-mentioned event.

About Polish Investment and Trade Agency

The Polish Investment and Trade Agency (PAIH) is an advisory institution operating in cooperation with the Polish Development Fund Group (PFR) under the direction of the Ministry of Development and Technology. PAIH is the first point of contact for exporters and investors. It operates both in Poland and through a network of offices around the world. It strengthens the recognition of Polish brands on international markets, promotes domestic products and services and technological solutions made in Poland. The Agency helps entrepreneurs to choose the optimal path of expansion abroad. It also supports the inflow of foreign direct investments to Poland and the implementation of Polish investments in the country. PAIH cooperates with the public sector and regional partners, offering, among others: training, audit and promotion of investment properties, cooperation in the organization of business missions and communication support in the implementation of joint projects.

About Grenton

Grenton is a Polish producer of a complete smart home system. The Smart Home Grenton system is a combination of: wired and wireless modules, flexible software, control panels with a unique design and an intuitive, personalized myGrenton mobile application that allows for the remote management of your home.