Another large event in the automotive industry is ahead of us. AutoEvent 2021, is a conference for the automotive industry, which will be held in Zawiercie on August 31 - September 1, at which experts from the world of business, science and administration will be looking for common solutions for the development of the industry. The event is being held under the patronage of the Polish Investment and Trade Agency.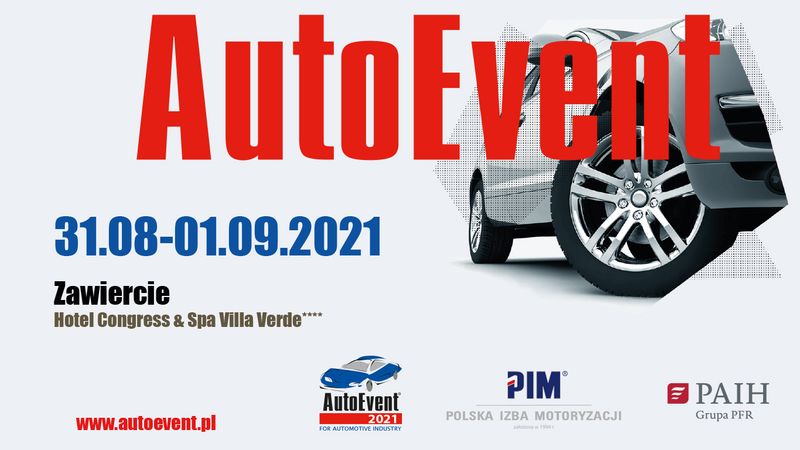 The AutoEvent conference has been organized by the Polish Automotive Industry's chamber continuously since 2005. The annual meeting is attended by, among others, representatives of companies supplying parts and components for the production of new cars. Among the participants there are also companies dealing with the production and delivery of materials and fabrications, machines, devices, tools, robots, automation and software for the industry.

This year's AutoEvent 2021 will, as always, focus on current and important topics for the automotive sector. During the two-day conference, the invited experts will address issues such as the Green Deal "Fit for 55", look for answers to broken supply chains, and the challenges facing the entire industry, such as changes in the employee market.

The Polish Investment and Trade Agency took patronage over the event, but this is not the end of PAIH's activities during the conference. Agency representatives will take part, inter alia, in the discussion panel "The economy upside down". Together, we will try to find an answer to the question of whether car sales in the European Union will return to the level before the Covid-19 pandemic, and if so, when. The voice of PAIH experts will also be heard during the panel "Responses to broken supply chains". Once again, we will engage in a debate on one of the most pressing topics for the economy. In addition, during the event, it is planned to sign a memorandum of cooperation between the Polish Investment and Trade Agency and the Polish Automotive Chamber.

The discussion part, however, is only one of the many elements of this industry meeting in Zawiercie. The B2B part will be equally important for the companies participating in the conference, allowing them to establish new business contacts, but also to consolidate or renew those from the past. Participants will also have the opportunity to present their products and services.

Details about the event are available at: autoevent.pl.