Upscale your business competitiveness with GCB2B today!

GCB2B is both a marketplace and transactional portal for buyers and sellers to connect virtually from anywhere in the world, to source and transact for products, services across 12 industry-sector.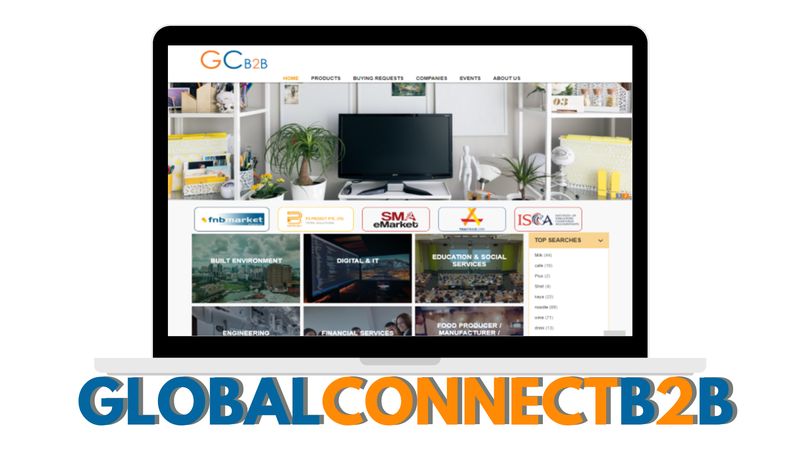 GCB2B delivers in one single-flow, seamless and complete user experience (UX) from selling/sourcing, secured digital payment to delivery fulfilment.

GlobalConnectB2B (GCB2B) e-marketplace enable businesses to:
Connect virtually with local and foreign business across 12 different industry-sector including F&B services and manufacturing, digital/ICT, healthcare & biomedical, built environment, engineering, logistics, manufacturing (non-food), general services and more
Buyers to source for product, services, suppliers
Suppliers to view and promote products, services to specific industry and market
Establishments of manufacturer and distributor/reseller partnership from ASEAN to Europe / USA and beyond
End-to-end corporate procurement supply chain transactions & tracking
Seamless access to secured financing and logistics services

Since October 2020, more than 2,020 domestic and foreign businesses have onboarded the platform and this number is growing by the day. By invitation only, SBF is providing a complimentary onboarding for all businesses via PAIH for 2020.

Register for a demo session today and be part of the GCB2B Global Market!

Exclusively for businesses registering through PAIH, SBF is providing a by-invitation-only complimentary onboarding valid until Dec 2021.

The GCB2B is an initiative of GlobalConnect@SBF, supported by the Singapore Business Federation and in partnership with Bizmann Systems (S) Pte Ltd.