The international company Klika Tech Inc. opens an IT service development center in Wroc³aw. This is the company's fourth office outside of North America. Within a year, several dozen high-class programmers will be able to find employment in the Wroc³aw branch. The company was supported in their investment process by the Polish Investment and Trade Agency (PAIH).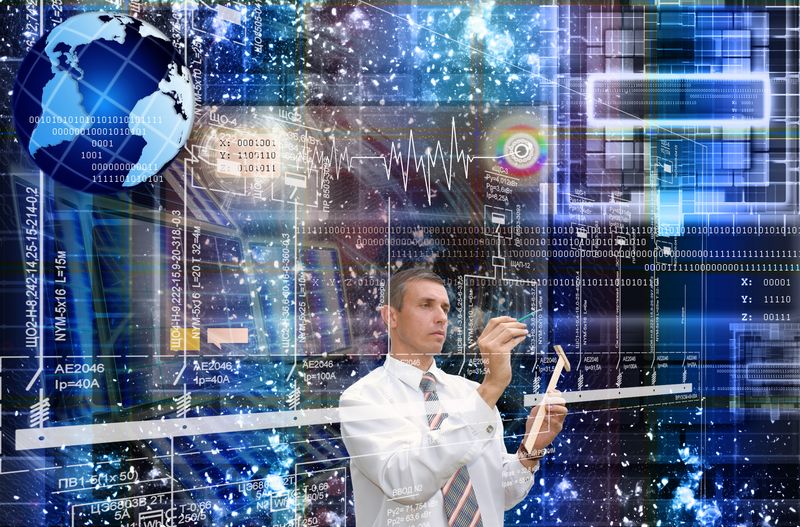 © lex150770 - Photogenica


Klika Tech is an international producer of Internet of Things (IoT), cloud and Big Data solutions. The company co-creates innovative hardware, software and embedded products. It is a global and comprehensive service provider - the company focuses on designing solutions based on three elements: cooperation, business consulting and technological innovation. Klika Tech was founded in 2013. Its headquarters are in Miami, Florida. The company is present on the markets of North America, Europe and Asia. It has chosen the heart of Lower Silesia for its next office.
We focus on development, which is why we are creating our next office in Wroc³aw, which is the fourth largest city in Poland. Our Wroc³aw branch focuses on managing R&D and Global Delivery activities. Wroc³aw is an ideal location for our company. It is a leading innovation center, is a very strong academic center and the largest number of research and development units in the country. Numerous investments aimed at creating an environment conducive to business development also translate into the attractiveness of Wroc³aw. It is also, of course, has educated and competent specialists. We are happy that we will be able to cooperate with Polish experts as part of the operation of the new office - says Gennadiy M Borisov, Chairman, Co-CEO of Klika Tech.
As an AWS Advanced Tier Partner, Klika Tech is committed to delivering end-to-end IoT and cloud solutions to customers while leveraging a global and extensive business service ecosystem. The brand has been recognised by AWS as a service delivery partner for AWS IoT Core Services, Amazon API Gateway, AWS CloudFormation and AWS Lambda. Klika Tech is also a member of the LoRa Alliance and Intel IoT Solutions Alliance. The company cooperates with IT leaders, incl. Lenovo, Infineon Technologies, ST Microelectronic, EM Microelectronic or Intel IoT Alliance.
The Klika Tech investment in Poland was supported by the Polish Investment and Trade Agency. We provided the investor with the necessary information about the investment climate in our country, and we connected the company with the Wroc³aw Agglomeration Development Agency. In the context of this investment, it is worth emphasizing that Poland is the regional leader in the BSS sector. Our high-class specialists are a magnet for foreign companies from the IT sector who want to enter the Polish market. When looking at Klika Tech's investment, it is also worth paying attention to the IoT market, i.e. the Internet of Things. There are nearly 900 entities offering IoT solutions in Eastern Europe, most of which operate in Poland. Companies providing IoT solutions operate mainly in the B2B model, i.e. they sell software to other companies. The second place is taken by providers of programming services and software development - and Klika Tech that belongs to them - says Monika Grzelak from PAIH's Investment Center.
IoT, or Internet of Things, allows devices to communicate with each other. This is based on data exchange and is supported by cloud services. Innovative solutions are already used in many sectors, including industry, medicine and households. But IoT is a whole ecosystem of business services. It uses objects capable of collecting and processing information, connected in a network and ensuring synergy of applications. Connecting IoT products or services means a better understanding not only of customers or consumers, but also of the environment, products or entire processes. IoT is growing. It is a very promising sector - emphasize PAIH's experts.

About the Polish Investment and Trade Agency

The Polish Investment and Trade Agency (PAIH) is an advisory institution that is part of the Polish Development Fund Group (PFR). It is the first point of contact for exporters and investors. It operates both in Poland and through a network of offices around the world. It strengthens the recognition of Polish brands on international markets, promotes domestic products and services, as well as technological solutions made in Poland. The agency helps entrepreneurs choose the optimal expansion path abroad. It also supports the inflow of direct foreign investments to Poland and the implementation of Polish investments in the country. PAIH cooperates with the public sector and regional partners, offering, among other things: training, audit and the promotion of investment properties, cooperation in the organization of business missions and communication support in the implementation of joint projects.