Poland is among those at the top of the list when it comes to foreign direct investments. 306 greenfield projects were announced in the country - and that's just in the first three quarters of 2020. This result leaves Spain and France in the rearview mirror. The only countries doing better in this department are Germany and Great Britain. The Polish Investment and Trade Agency (PAIH) points to several significant points of interest among investors - electromobility, renewable sources of energy and the 'Polish Business Harbor Initiative'.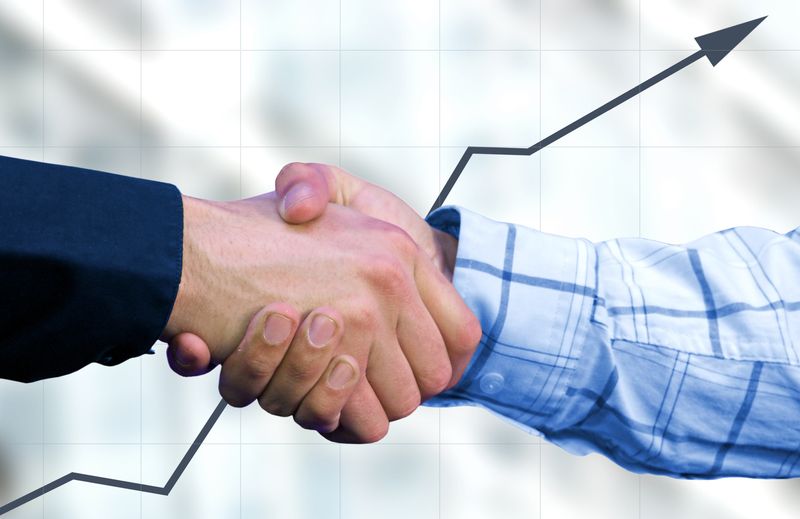 © Andres Rodriguez - stock.adobe.com


Since the start of this year, PAIH has completed 41 projects - that's in comparison to 48 the year before. As of November 1st 2020, the agency is working on 189 investments. That's six more than at the same time in 2019 - with still more companies planning to invest in Q4 of this year.
Despite the COVID-19 pandemic, it's quite realistic to expect that Poland's FDI numbers will be on the same level as last year. According to fDi Markets that 2019 benchmark is roughly 370 companies - underlines Jan Kamoji-Czapiński, Director of Centre for Strategic Investments at PAIH.
According to data provided by fDi Markets for the first three quarters of 2020, foreign investors announced 306 projects in Poland. That places the country ahead of Spain (305) and France (264). As far as the top spots in the ranking - those went to the UK and Germany - with 407 investments.

There's no doubt however, that the market is being Impacted by COVID-19. When we look at the first 6 months of 2020 from a global perspective, the numbers paint a rather grim picture. During that period FDI inflows fell from USD 777B to USD 399B - a year-to-year drop of nearly 50%. The same is true of greenfield projects - the value of which fell by 40% y/y (through August) according UNCTAD. There practically isn't a part of the world that hasn't been affected by the crisis. Still, in these trying times, Poland can state claim to an increase in sources of investment. One of the flagship examples of why this is happening? The 'Poland. Business Harbour' project, launched in September, designed to help entrepreneurs from Belarus move their businesses to Poland. Thanks to some legislative changes initiated as part of the projects, Belarusians wanting to do business in Poland were able to begin relocating faster and easier than ever. If you want to know how that's going, it's enough to say that the Polish Investment and Trade Agency currently has as many projects from Belarus as it does from the long-time leader in that ranking - the United States of America.

Another sector in which Poland has recorded a significant increase in the amount of new capital invested is electromobility - with LG Chem selecting Poland as the location for its EV Batter Plant - the largest facility of its kind in the world.
Most of the supply chain participants in this sector chose Poland over i.e. Hungary - home to the battery plants of Samsung SDI and SK Innovation - the latter of which is expanding its separator production in Poland - precisely because this where the company's largest customer, LG Chem, is located - adds Jan Kamoji-Czapiński.
Renewable Sources of Energy are also attracting ever larger numbers of foreign investors to Poland. The figures behind this boom look promising. As a matter of fact - during the first four months of 2020 - Poland was one of only five countries to not register a decline in the amount invested in that sector. 16 new RES projects were registered here from January to April. That's a tremendous improvement over the same period last year - which saw just one.

- Among the companies investing in Poland are Vestas (Denmark) as well as Innogy SE and RWE Renewable (Germany). Where also still expecting announcements regarding large electromobility, food-processing, and business support solutions investments - says Jan Kamoji-Czapiński.

As far 2021, the Polish Investment and Trade Agency plans to include the biotech and medical sectors among its main areas of focus. There's also a lot of potential in the hydrogen sector which - according to PAIH experts - is the fuel of the future.

About Polish Investment and Trade Agency

The Polish Investment and Trade Agency (PAIH) is an advisory institution included in the Polish Development Fund Group (PFR). This is the first point of contact for exporters and investors. It operates both in Poland and through Foreign Trade Offices (ZBH) around the world. It strengthens the recognition of Polish brands on international markets, promotes native products and services as well as technological solutions made in Poland. The agency helps entrepreneurs to choose the their optimal expansion path abroad. It also supports the inflow of foreign direct investment to Poland and the implementation of Polish investment at home.