A delivery valued at over 40k EUR has been delivered to Hungary by the Polish brand SUPBASS. They have arrived as a result of the company's participation in this year's Budapest Boat Show, which will take place at the HUNGEXPO. Thanks to support provided by the Hungarian bureau of the Polish Investment and Trade Agency (PAIH), SUPBASS has entered into cooperation with Hungarian distributors and has begun accepting orders.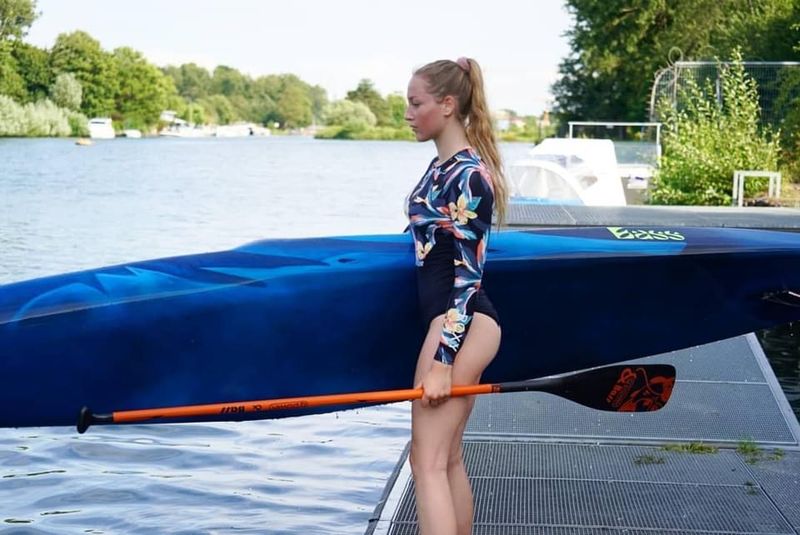 The market for SUB boards is currently experiencing a period of dynamic growth - with products for amateurs as well as professionals generating a great deal of interest. SUPBASS is the first Polish company to produce and provide a comprehensive range of SUP equipment and enter the Hungarian market. The company's products are used - among others - by Hannah Leni Krah and Claudio Nika - World Champion SUPs from 2019.

The company's story dates back to 2015 - that's when its first two protypes of inflatable SUP boards were developed. By utilizing the latest solutions and highest-quality materials the company is currently producing one of the best inflatable SUP boards on the market. In 2017, thanks to cooperation with the Gorzow-based paddle producer G'Power, SUPBASS was able to expand its range to include Razor carbon paddles. These are the same paddles that helped with win a gold medal in the Junior Sprint and silver medal in the Men's Sprint at the ICF Canoe World Championships in 2019. They also came to the aid of the gold-medal winner at the ISA World Surfing Games.
The Boat Show, which we're appearing at for a second time, has always brought good fortune to Polish companies doing business in the water sports industry. Besides the success of SUPBASS, we should also mention Aquarius. That company is delivering personal flotation devices and life vests to the Hungarian market. And lets also not forget FishDryBag, the company that makes waterproof bags, backpacks and other accessories. Not to mention Szmagliński, which has high-quality wooden paddles for Hungarian enthusiasts of water spots - says Marcin Karaskiewicz, Budapest Bureau Chief at PAIH.
Hungary is a lucrative market for Polish manufacturers of watersports equipment. Hungarian athletes have been succeeding in various forms of rowing competitions for years and watersports are extremely popular in this country. Next year, it's none other than Lake Balaton that will host the ICF World Championship. That is sure to generate additional media coverage and make the sport more popular.
Our presence at the Budapest Boat Show a couple of years ago helped us significantly increase sales of BASS brand SUP equipment on the Hungarian market. It turned out that we entered this market at its very early stages of development. But thanks to lots of hard work by local distributors, BASS is now not only widely recognized, but also associated with high-quality products for professionals and amateurs alike - says Małgorzata Majda from SUPBASS.
The BASS brand is going through a period of dynamic development. In 2019 its portfolio of inflatable boards and world-class Razor paddles was supplemented by carbon, custom SUP boards used by the 2019 World Champion.

- We're incredibly hopeful that next year's ICF World Championship, which is scheduled to take place in Hungary will pave the way for tremendous success for us, as well as for our Hungarian partner - adds Małgorzata Majda.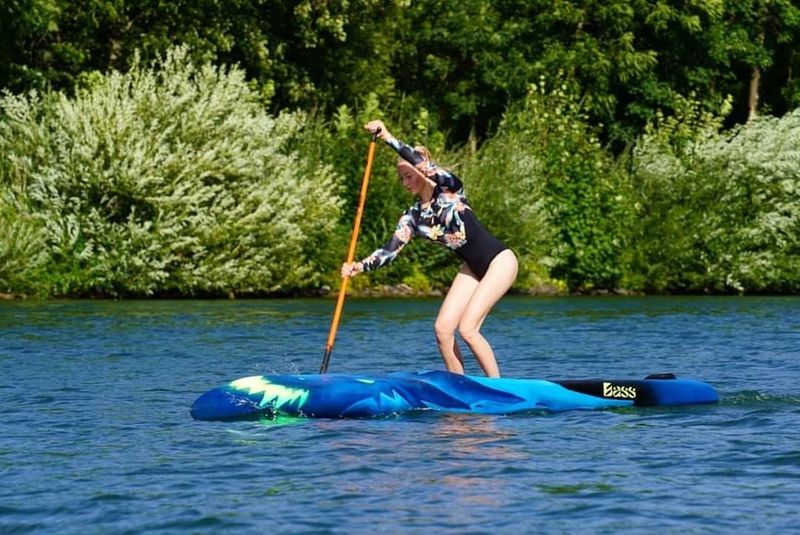 About Polish Investment and Trade Agency

The Polish Investment and Trade Agency (PAIH) is an advisory institution included in the Polish Development Fund Group (PFR). This is the first point of contact for exporters and investors. It operates both in Poland and through Foreign Trade Offices (ZBH) around the world. It strengthens the recognition of Polish brands on international markets, promotes native products and services as well as technological solutions made in Poland. The agency helps entrepreneurs to choose the their optimal expansion path abroad. It also supports the inflow of foreign direct investment to Poland and the implementation of Polish investment at home.