On November 19th, 2019, the 3rd Polish-Ukrainian Outsourcing Forum will be held in Rzeszˇw.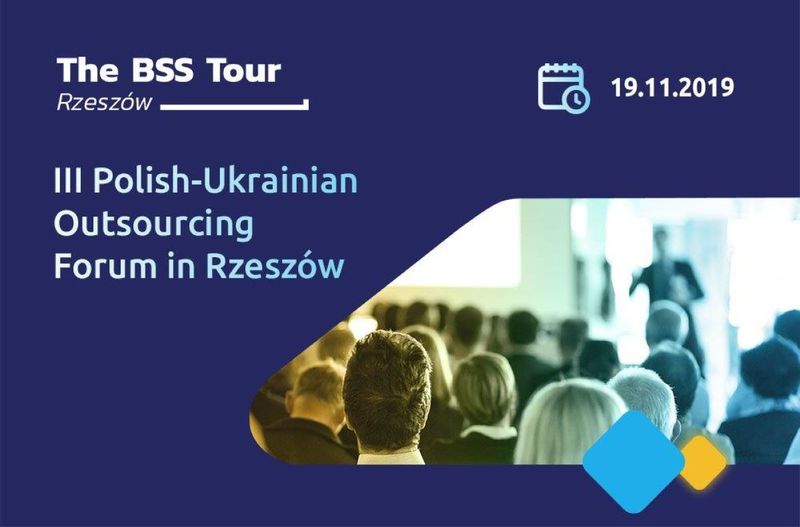 It is the largest and unique international economic event in Poland organized by the Pro Progressio Foundation, covering the development of outsourcing in Poland and in Ukraine.

This year, just as in previous editions of the Forum organised in 2015 and 2017, it will take place in Rzeszów, located in half way between the outsourcing capital of Ukraine - Lviv and the Polish center of shared services - Krakow.

Poland and Ukraine have been strong outsourcing centers in Europe for years. Ukraine mainly specializes in IT outsourcing, while Poland outside IT, has in its portfolio a wider range of services provided in near and offshoring models. The 3rd Polish-Ukrainian Outsourcing Forum in Rzeszów is designed to discuss the current state of outsourcing development in both countries and to further emphasize the role of regional cities in the development of operational centers for the modern business services sector.

Among this year's issues discussed during the Forum there will be included topics such as:
what is the position of Rzeszow on Polish map of BSS locations,
how Poland and Ukraine are perceived by clients and investors from Western Europe,
how outsourcing is developing in Poland and Ukraine,
what the labor market looks like in Poland and Ukraine from the perspective of the outsourcing sector,
how Polish and Ukrainian outsourcing companies implement their projects and develop them.

The Forum will be run in English.

The participation in the Forum is free of charge.

Registration should be done via website.

This year's edition of the Polish-Ukrainian Outsourcing Forum in Rzeszów will be preceded by an evening networking meeting on November 18th, 2019.

Contact: