A Conference with a Ballet Feel - "HR en pointe" - The organisers of the HR in Business and IT Service Centres Conference are delighted to invite you to an exceptional edition of this event, and this time the metaphor of choice is the ballet.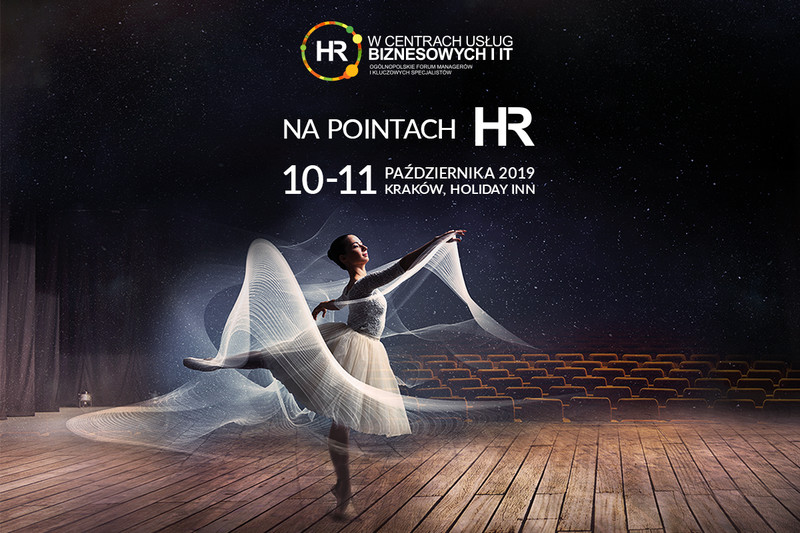 To learn to dance in the ballet en pointe is to reach the highest level of the dancer's art. It means giving yourself over to precision, continuous perfection and powerful development of the aspects of dance. It is a rite of passage from an amateur to a professional approach. It is a symbol of grace, flexibility, commitment, and determination. The ballet metaphor thus has plenty in common with HR and with the challenges which the industry faces on a daily basis – this year our stage will host flexible and constantly perfected solutions. HR will both be a partner of Business and challenge it. That which is quantitative and measurable will blend seamlessly with what is interpersonal and emotional.
This year's conference programme for Managers and Key HR Specialists includes many fascinating topics, based on the idea of continuous perfection and self-improvement, as expressed by the Deming Cycle: Plan-Do-Check-Act. Attendees will have the opportunity to view all of the topics from three different perspectives; HR, business, and inspirational. Special guests include: Karina Popieluch, Agnieszka Piotrowska, Michał Kanarkiewicz, and Greg Albrecht.
The HR in Business and IT Service Centres Conference takes place on 10-11 October at the Holiday Inn hotel in Kraków. Registration is open starting 13 May at the website: www.HRwcentrach.pl.