In Poland, only 13% of micro and small enterprises and 27% of medium ones declare business activity abroad. The PAIH Business Forum, organized on October 9, 2019 (with free admission) in the PGE Narodowy stadium in the form of industry and market workshops and individual consultations with experts was intended to familiarize the Polish SME sector with foreign markets. "We help entrepreneurs to choose their optimal path of foreign expansion", declares the head of the Polish Investment and Trade Agency, Grażyna Ciurzyńska.
Export is responsible for 45% of Poland's GDP. It is the motor of the nation's economy and an effective tool that stimulates the development and innovativeness of Polish companies. The landscape of Polish business is created mainly by small and medium-sized enterprises (SMEs). The majority of companies from this market segment operate mainly locally on the Polish Market. A fear of foreign competition, currency exchange rate risks, problems with the employment of foreign workers, a lack of possibilities to verify contractors and high costs - these are the main barriers to export activity that Polish companies from the SME sector export pointed out. Meanwhile, entrepreneurs who have taken up the export challenge record significant results, as the very good results of Polish foreign trade show. Its value, despite the global economic slowdown, increased by 7.7% to the level of PLN 951 billion in 2018 compared to PLN 882 billion in 2017. According to MPiT (Ministry of Entrepreneurship and Technology) forecasts, by the end of this year, foreign trade will increase by 6%. Next year it also forecast to be on the growth path.
Companies that want to take their first step abroad or plan to expand further into new markets in the world, were invited by the Polish Investment and Trade Agency to the PAIH Business Forum in Warsaw on October 9th— an all-day event (with free admission) in the form of market workshops and sector panels. PAIH Business Forum has been addressed to Polish entrepreneurs, with particular emphasis on SMEs, active exporters and entrepreneurs interested in exporting their products and services, as well as those planning and implementing investments abroad, explains Grażyna Ciurzyńska.

During the Forum, every entrepreneur had the opportunity to consult their idea for an international project with a head of PAIH's foreign trade office, from different regions of the world, as well as with an agency sector expert."The greatest asset of the Polish Investment and Trade Agency are its people: with their expert knowledge in different areas together with their knowledge of local cultural realities ,their business experience and unique relations and contacts", Ciurzyńska emphasizes.

Examples of the workshops program for companies:
The cosmetics sector in Asia , the Middle East and Latin America
e-commerce in Asia and Eurasia
The BIO food sector in North America and Israel
The construction sector in Sub-Saharan Africa
Promotion at the World Exhibition EXPO Dubai 2020
Logistics in Asia and North America
Industry workshops: automotive

Polish participants were also provided with information by PAIH partners from the Polish Development Fund Group, as well as Central and Regional institutions regarding the implementation of export and investment projects abroad. The partnership offer, will among others things, financing of expansion and investment, will be presented to the guests during the presentation and two debates opening the event.

Entering a new market is a big challenge, especially for small and medium enterprises. Therefore, our role is to help reduce the risk associated with operations on foreign markets", says the acting President of the Polish Investment and Trade Agency, Grażyna Ciurzyńska. She adds, the Agency helps exporters and those wishing to invest in Poland through its network of PAIH Foreign Trade Offices (ZBH)."We operate on markets all over the world. We are there, wherever Polish entrepreneurs need us, explains Ciurzyńska.

PAIH's network of international offices began to be established, more than two years ago. The results achieved by PAIH, during this period of time, especially in the area of supporting expansion, shows that the Agency plays an important role and that the market appreciates it. Since 2017, PAIH has handled over 22,000 export enquiries made by Polish companies. The result of which, thanks to the Agency, Polish entrepreneurs have found business partners and signed 400 contracts in places such as China, Singapore, South Korea, Australia, Kenya, Senegal, Argentina, Canada, Russia and the countries of European Union. The Agency also provided support to Polish investors, who have invested in Vietnam, Thailand, Mexico, Georgia, Spain and the US among others. PAIH is working on 22 more projects of Polish investors abroad. What is more, it also supports the development of investments in Poland, by both international and domestic companies. Last year PAIH handled as many as 71 investment projects in Poland to the value of EUR 2.13 billion and thus achieved the best result in its history."PAIH put emphasis on the promotion of up to date projects. We focus on the development of innovation and the creation of high quality jobs in Poland", says PAIH's head.

A special PAIH Business Forum program was also addressed at potential investors in Poland. They were able to get acquainted with the conditions of operation within the Polish Investment Zone, which from 2018 covers almost the whole country.
***
PKO Bank Polski is the strategic partner of PAIH Business Forum.
Media patrons of the PAIH Forum Biznesu are: Rzeczpospolita -daily newspaper, Poland Today magazine, Polish Radio 24, Twoje Miasto, TVP Info.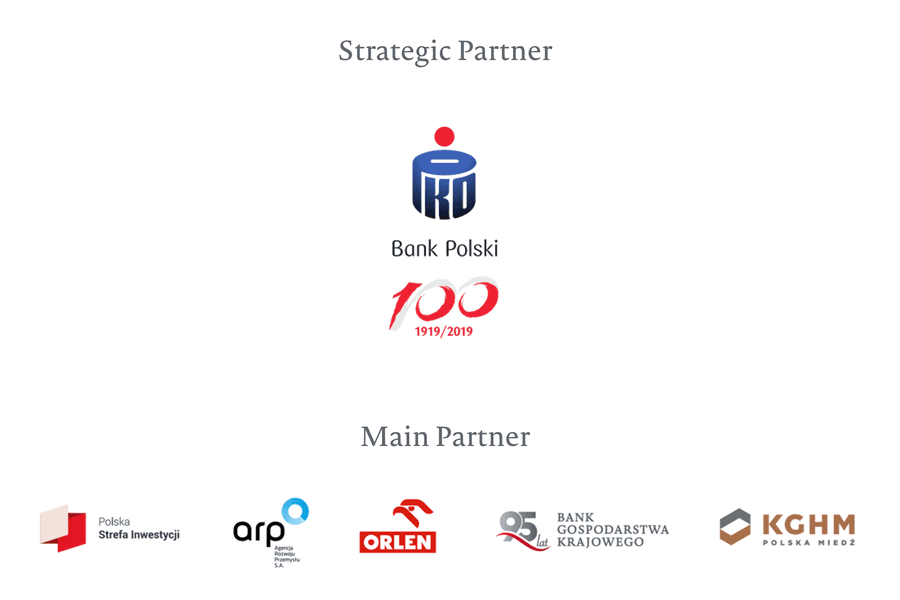 PAIH Business Forum photo Session:




Evening Gala: