The Polish mineral water brand Perlage has for the last two months been available in one of Spain's largest supermarket chains. The Madrid office of the Polish Investment and Trade Agency (PAIH) helped to introduce this brand to the E. Leclerc Spanish supermarket chain.
The largest importers of Polish mineral water are Great Britain (5.2 million USD in 2018) and the United States (2.75 million USD). The top ten list also includes Slovakia (USD 1.4 million), Russia (USD 1.2 million) and Ukraine (USD 0.8 million). Just behind the leaders are Belarus (USD 0.175 million) and Spain (USD 0.125 million). Since July of this year, Perlage, the Polish premium natural mineral water has been available in one of the E.Leclerc supermarkets in Spain. Support in establishing and finalizing the deal was provided by the PAIH's Trade Office in Madrid.

The head of the Spanish Trade Office emphasizes that Perlage is the first Polish mineral water brand in the E. Leclerc network in Spain.
The cooperation is the result of a consistently implemented plan of development of the Perlage brand in the world. Undoubtedly, the commercial support from the PAIH's Foreign Trade Office in Madrid, and Mr Wojciech Łopatkiewicz,in particular, contributed to this success. Perlage's entry into the E.Leclerc chain, confirms that a strategic partnership with the Polish Investment and Trade Agency brings measurable business benefits - says Monika Kuzioła, Export Manager of the Perlage brand.As Monika Kuzioła points out, Perlage is winning consumers from the hotel and catering sector all over the world. "The premium Perlage brand is distinguished by the fact that it is bottled using a special method of saturating CO2 of natural origin. Thereby, the sparkling effect is compared to that of the best sparkling wines in the world. Our brand is present in high-class restaurants and hotels, luxury shopping malls and as a partner of leading industry events in countries such as Spain, France, Italy, Belgium, Ireland, Great Britain, Romania, Chile, USA, Libya, Japan, Suriname and Guyana. Soon the Perlage brand will appear in other countries, also thanks to our cooperation with PAIH" - stresses the Export Manager of the Perlage brand.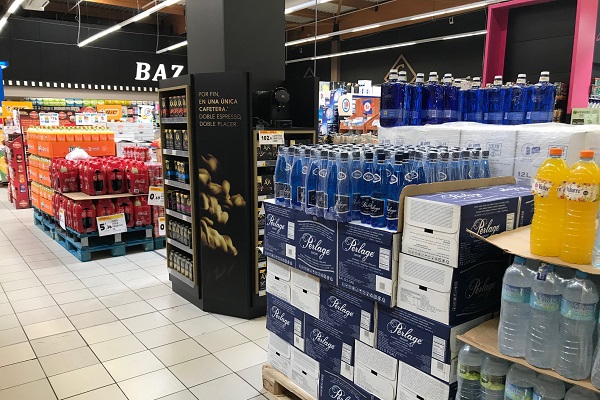 The food sector is one of the key areas supported by PAIH's Spanish office. Companies that would like to enter this market can personally discuss their business plans with a PAIH Expert during the PAIH Business Forum to be held in Warsaw on 9th October.
***

The Polish Investment and Trade Agency (PAIH) works to increase the inflow of investments to Poland and the outflow of Polish FDI. It also works with Polish companies to intensify their exports. The Agency assists entrepreneurs in overcoming administrative and legal procedures related to specific projects as well as helping to develop legal solutions, find suitable locations, reliable partners and suppliers.